Your Very First Conversation with a Student with Special Needs
Of course, I can add another student to my few. Sure, I'd love to come meet her. After two steps, I pull up short. With my heart in my throat and my mind racing, I realize I have no idea what to do next. Waiting at the door is a lovely girl with special needs […]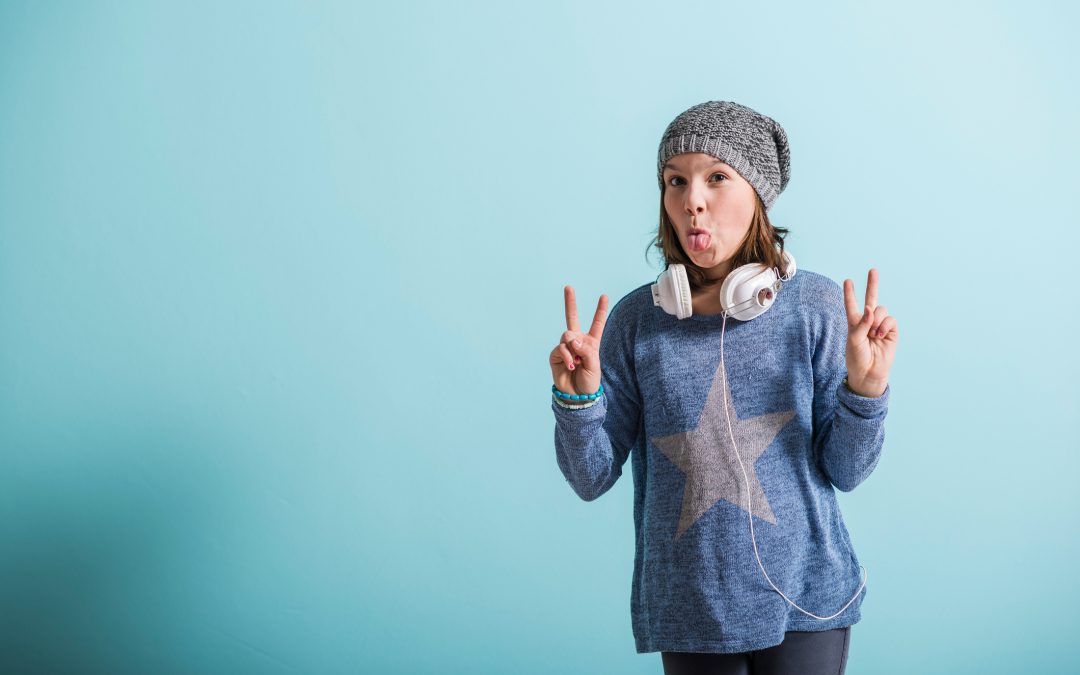 Of course, I can add another student to my few.
Sure, I'd love to come meet her.
After two steps, I pull up short. With my heart in my throat and my mind racing, I realize I have no idea what to do next. Waiting at the door is a lovely girl with special needs and two nervous parents. Compassion and panic set in simultaneously.
How can I fold a student with special needs into our group?
I'm barely connecting with my girls. I'm not qualified. Surely, this requires some kind of small group leader specialist. I don't even know where to start.
In some ways, students with special needs are exactly like your other students. And yet, a student with special needs is completely different from the others. But isn't that true of every student? I will admit that students with special needs are often more transparent with their differences, but here is where your SGL job description hasn't changed.
You care.
You love.
You delight to share not just the Gospel, but your life as well. That starts with this first conversation.
Take a deep breath, exhale, and be present.
Here's a few tips to remember:
Talk to the student first, not the parents. You may be surprised when the conversation takes off.
Offer eye contact (if needed, get down onto her eye level), but don't be discouraged if it is not returned. Many students on the autism spectrum find eye contact uncomfortable, preferring to shake hands. Eye contact comes with trust, and sometimes it doesn't come at all. Other students have difficulty with muscle control and can't respond. However, your stature, tone of voice, and body language communicate volumes.
Use a short welcome. "I'm Caprice. I am glad you're here." At first, fewer words are better. Many students have language processing challenges. Fast, wordy conversation can be confusing.
Have options available. If you don't have a co-leader, take a second to chat with a coach. You don't need a big plan for today. You just need someone who will be on-call. If large group is loud, or the time runs long, your new student may need some breathing room or a change of scenery within your environment.
If you get stuck, pray for it. God will show up. But it helps to have practical tips (give her some earplugs), insightful understanding (she is singing her answer to the question), unexpected humor (yep, that is all teenagers), and peace (she just stopped being afraid when worship started).
Talk about what went well when her parents arrive. If there wasn't a major emergency, then the rest is a learning-curve-conversation for later in the week.
Try to avoid:
Using a different tone of voice. You may need to slow down when you talk, but avoid sounding like you are talking to child.
Being drawn into a long conversation with her parents today. Instead try, "Are there a couple of things you would like me to know to make today successful? I'd love to talk with you more this week."
Asking for "diagnosis" information. Instead, be patient.  Both the parents and student will share when they feel safe.
Finally, as an SGL and as the mom of a special needs teenager, I want to say thanks for that first conversation and for being present in the lives of special needs students.  Like all their peers, special needs students take a whole lot of patience and energy, but I can't wait for you to see what they give back in love and faith.
Written by Caprice Pickering
Small Group Leader, Special Needs Content Editor
Follow Us
Stay connected to us and be the first to know about exclusive deals and upcoming events.