Taking Off The Mask
Okay, I get it. Halloween isn't everyone's cup of tea, but I happen to love it! I love the crisp in the air. I love dressing up. I love giving out candy whether it's from my front door or from the back of my car (which probably sounds shady if you've never attended or participated […]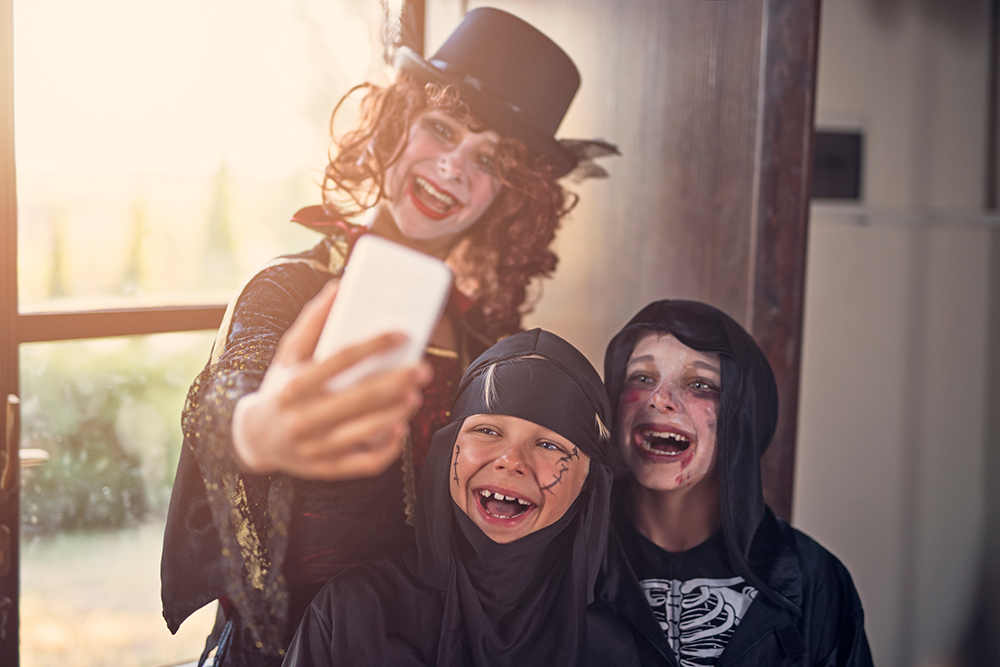 Okay, I get it. Halloween isn't everyone's cup of tea, but I happen to love it! I love the crisp in the air. I love dressing up. I love giving out candy whether it's from my front door or from the back of my car (which probably sounds shady if you've never attended or participated in a trunk-or-treat.) There's something so enjoyable about taking a night off from being you and getting to be someone else. There's a line that I love from one of my favorite Halloween films, It's the Great Pumpkin, Charlie Brown, where Lucy, in her uniquely honest way says, "A person should always choose a costume which is in direct contrast to her own personality." It's particularly funny because she's easily the most obnoxious character in the show, and her witch costume seems a little too appropriate.
And that's the thing with masks, isn't it? While it's fun to be in disguise, we are choosing to display something different than our authentic selves. And the truth of the matter is that masks aren't something that we only employ on Halloween. Whether it's within our personal life, church life, work life, it's easy to fall into the habit of "wearing a face" that isn't necessarily our own. Now, don't get me wrong. I know how necessary it is to filter how much of you comes through while you're in front of your few. When I was leading my group of middle and high school girls, I had to remember that they were not my friends in the way that my adult girlfriends were. And so the type of honesty that I employed was a measured one.
But there is also something to be said about never being yourself where your few are concerned. When your faith journey isn't one that your few can point at, look at, think about, or model themselves after, then they are missing out on one of the most valuable aspects of having an invested small group leader.
Obviously, honesty in front of your few happens within reason, and there are some things that shouldn't be discussed in front of them. But there's a bit of ground between being honest and being too honest. And as a general rule, you want to aim for one while staying far away from the other!
When your few hear you talking about your own experiences sharing your faith and living it out loud, it may compel them to do the same. When you share stories about how you chose the high road instead of giving in to pride or anger, it gives them something to model after. When you admit that you sometimes wrestle, ask tough questions, and get frustrated, it lets them know that they're allowed to too! That's why "making it personal" is so important. It may feel vulnerable—more vulnerable than you typically get with your few. It doesn't need to happen every week. And it doesn't need to be formal. Just be yourself. Be honest. Be for your few. And take off the mask every once in awhile because while it may be refreshing to wear one now and again, it's also surprisingly refreshing to take it off and be yourself.
Follow Us
Stay connected to us and be the first to know about exclusive deals and upcoming events.