Spiral Bound Safe Spaces
If you're like me, an hour in group doesn't always feel like enough time to really dig in deep and delve into the good stuff. This one needs to go to the bathroom. That one can't stop fidgeting. This one refuses to open up because profound conversations are for losers. And that one refuses to […]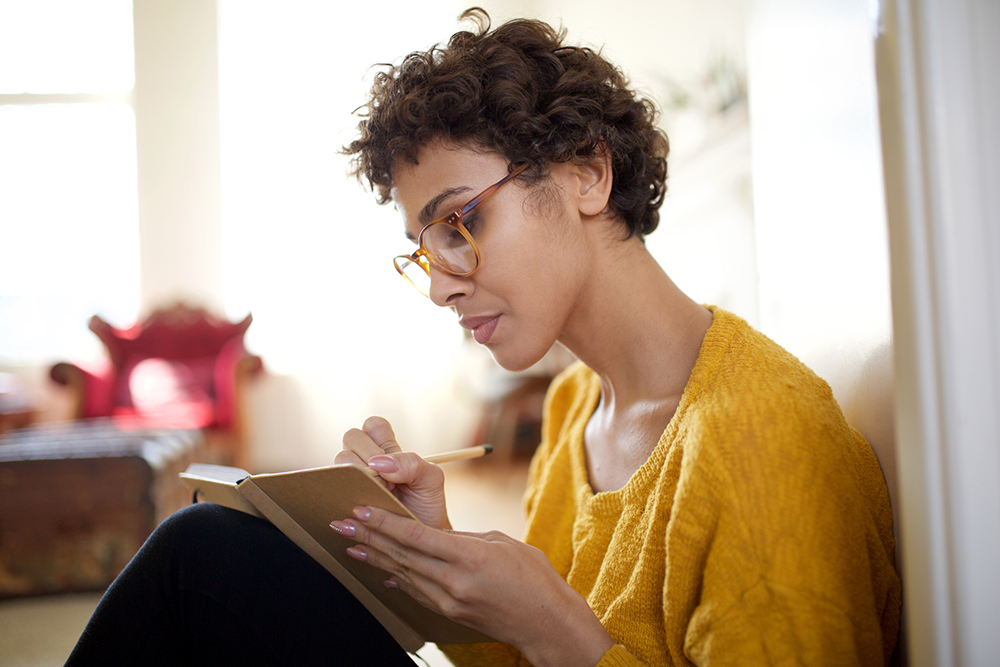 If you're like me, an hour in group doesn't always feel like enough time to really dig in deep and delve into the good stuff. This one needs to go to the bathroom. That one can't stop fidgeting. This one refuses to open up because profound conversations are for losers. And that one refuses to stop talking because everything is a crisis.
Creating a space that feels safe enough to inspire your few to trust you takes time. Fortunately for you, that safe "space" doesn't have to be relegated to your little circle of chairs in the corner. Your relationship with God isn't confined to a building, so why should relationships with your few be any different?
A few years ago, I bought notebooks for each of my small group girls. On the first page, I wrote personal notes, passed them out the next time I saw the girls, and told them that if they should ever feel the need to talk to me beyond the scope of our weekly hour together, then they could write me. They could write as much or as little about whatever they wanted, and I promised that I would write them back.
The notebooks came in steadily for a few weeks, but two months later, I was only receiving notebooks back from one of my girls—one out of ten or so. My quick response was to feel a little slighted that the girls weren't taking advantage of my obviously brilliant idea, but I got over it. They were girls with better things to do with their time. Additionally, I was getting pages and pages of "I need to talk about. . ." from the one girl who was still writing me consistently, so it kind of made up for the lack of notebooks from everyone else.
Ashley and I wrote back and forth for months. She wrote about everything. The day to day kind of stuff didn't make for riveting reading, but it let me see inside her head. And there were also questions about faith and doubt, struggles with self-worth and purpose, musings on how she was so different from her mother and how she was kind of okay with that but also wished that wasn't the case. I responded to the day to day stuff and the deep God stuff. Before the notebooks, I knew her on a surface level because it was all I'd seen. By the end of the first notebook—yes, there were several—I knew her better than any of my other girls.
One hour of weekly small group time may not be the place for your few to delve into the things on their mind, and that's okay. A foundation of safe space culture had been build, and she was eager to take advantage of it albeit in an unusual way. Notebooks and letter writing take time. And not every kid is going to be interested. But letting your few know that you're interested in them beyond group is huge, and a safe space can absolutely be found in a spiral bound notebook.
Follow Us
Stay connected to us and be the first to know about exclusive deals and upcoming events.