Sleeping Under the Table
Early in our marriage, my husband Tim and I decided we wanted our home to be more than just our own space. Chuck Bomar, one of the authors of The Slow Fade, teaches that one of the signs of true community is when people are so comfortable and familiar in another person's home they know where their […]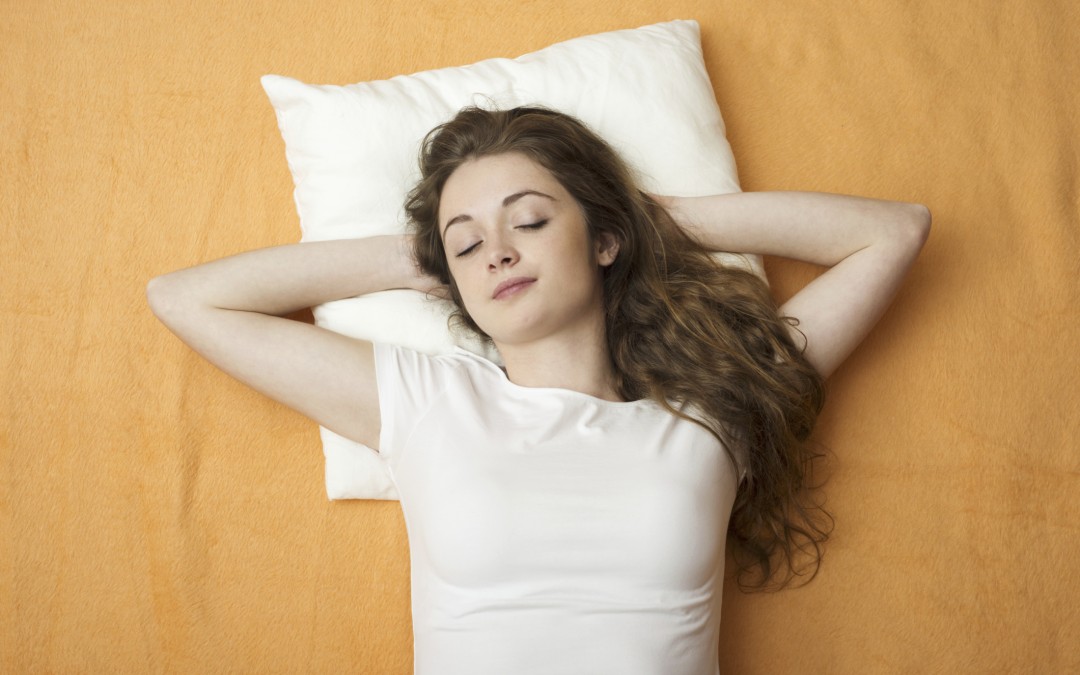 Early in our marriage, my husband Tim and I decided we wanted our home to be more than just our own space. Chuck Bomar, one of the authors of The Slow Fade, teaches that one of the signs of true community is when people are so comfortable and familiar in another person's home they know where their dishes are kept. That's what we wanted—we wanted our home to be a place of community for students. A place where stories are told, jokes are laughed at, and questions are asked.
The first time I hosted a sleepover with my small group, we were still renting a small apartment. There were eight or nine 6th grade girls there, but they made enough noise for eighty or ninety. I spent the entire night urgently whispering, "Shhh, shhh—the downstairs neighbors!" Tim and I held many riotous small group activities in that apartment. When we bought a home in the same community, our former neighbors practically helped load the moving truck.
It was impossible to put a damper on the girls' abilities to have fun. They would create ridiculous games that I would be inclined to join until they would inevitably take a weird turn and I'd say enough. When one game ended, they would move to the next one. At sleepovers, even the act of sleeping was made into a game. The first time they spent the night, the girls asked if they could sleep on the dining room table. To be honest, the idea of them actually going to sleep was so appealing, I would have said yes if our table were not so rickety. They settled for sleeping under the table, lined up in a row of elbows and knees that only 6th grade girls can create.
Often the role of a middle school leader is to be the voice of reason. It's negligent to let an 11-year-old sleep on a table that very well might collapse during the night. But if you're going to lead 6th grade girls, you have to be willing to act as silly as them. On this particular night, I had no idea how to get the girls to settle down. At my wits' end, I thought of a bedtime song my mom sang to me when I was small. I told the girls I would sing them a song, and when I was done, we would go to sleep—no more whispers, no more giggling, and no more switching sleeping bag locations. When my mom sang this song, it was beautiful and maternal. My version was off-key and over-dramatic.
At the end of the song, the room was quiet. There was a stillness. Then the giggly voice of Claudia broke the silence with, "Love you, Steph." I'm pretty sure some of the girls still whispered and giggled all night long, but the nonsense was at least subdued for the twilight hours. The older the girls got, the Goodnight Song became less a signal for bedtime and more a symbol of belonging. I sang it at every sleepover, every overnight event, and every final night of camp for seven years.
I think as small group leaders, we often believe that being present means facilitating deep conversations and providing guidance in life's hardest moments. It absolutely does . . . sometimes. But more often than not, being present in the lives of the girls or guys in our groups means laughing and (when appropriate) going along with their crazy. Fun–over time–equals connection, and if you want to be present in the life of a student, you have to be connected for the long haul.
Follow Us
Stay connected to us and be the first to know about exclusive deals and upcoming events.