3 Ways to Be Present for Preschoolers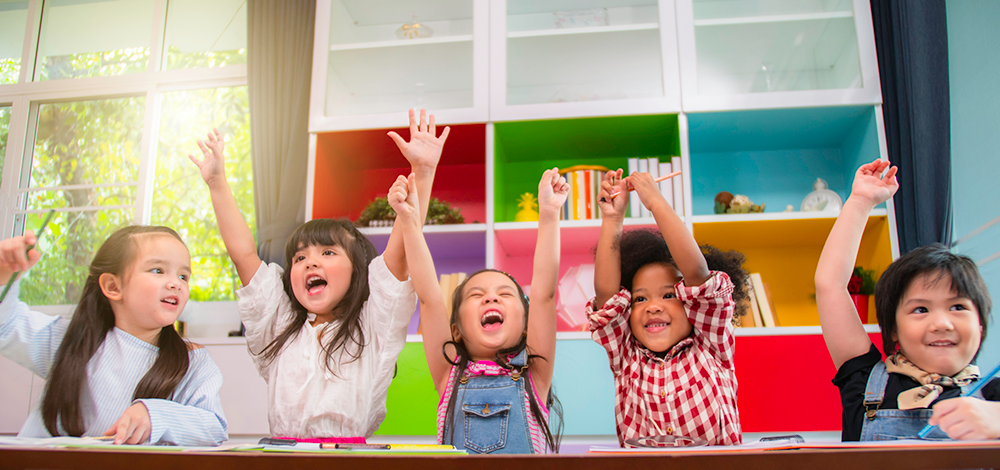 I don't have to tell you that volunteering with preschoolers can be challenging. From the snotty noses, to the minuscule attention spans, to the emotional roller coaster that is drop-offs and pick-ups . . .
(Let's not even begin swapping potty-accident horror stories.)
. . . preschool ministry veterans deserve a big hug.
And a booster shot. Maybe a crate of Kleenex? Oh, and a lifetime supply of hand-sanitizer.
I also don't have to tell you this—preschool ministry is highly underrated.
From allowing parents to attend church, to being an ideal space for the next generation to learn about serving, I am convinced that there is no other ministry in the entire church as important as preschool. No, it's not always convenient. And it's rarely immediately gratifying. But it's so important because preschool is a critical, pivotal, and foundational phase. It's a phase that needs YOU. It needs you to not only show up, but to be present.
For all my tired, goldfish-encrusted-but-determined-preschooler people, here are three ways to be present for a preschooler:
1. Know your audience.
Nothing will frustrate you—or a preschooler—faster than unrealistic expectations. Imagine being handed a hammer and a heap of metal and being asked to build a working space rocket. That's what we do when we expect a preschooler to act like an adult. They can't sit still for an hour. They can't listen to long, drawn-out lectures. They can't not miss their moms and dads. But they can memorize. And they can remain engaged. Our task is to research what works, teach and train volunteers, and remain consistent in our approach to teaching preschoolers about Jesus. This brings us to our next point.
2. Be consistent.
Preschoolers aren't adults. (Are you noticing a theme?) They don't get tired of watching or hearing the same things over and over again. In fact, preschoolers thrive among the familiar. That's why it's vital that preschool volunteers remain the same—as much as possible—from week to week.
3. Understand the importance of this phase.
Preschool ministry is not childcare. It's church for preschoolers. And just like we plan church for adults, we should plan church for our preschoolers. We should have engaging, clean, and safe environments where they can experience community. Preschool ministry is where a child will develop their very first impressions of church and of their heavenly Father. It's an incredible honor, but it's also an incredible responsibility.
We'd love to hear from you. What are some common obstacles you've experienced to preschool ministry? What are some tips and tricks you use to remain present for your preschoolers?
Written by Holly Crawshaw
Follow Us
Stay connected to us and be the first to know about exclusive deals and upcoming events.