3 Ways to Be Present for Middle Schoolers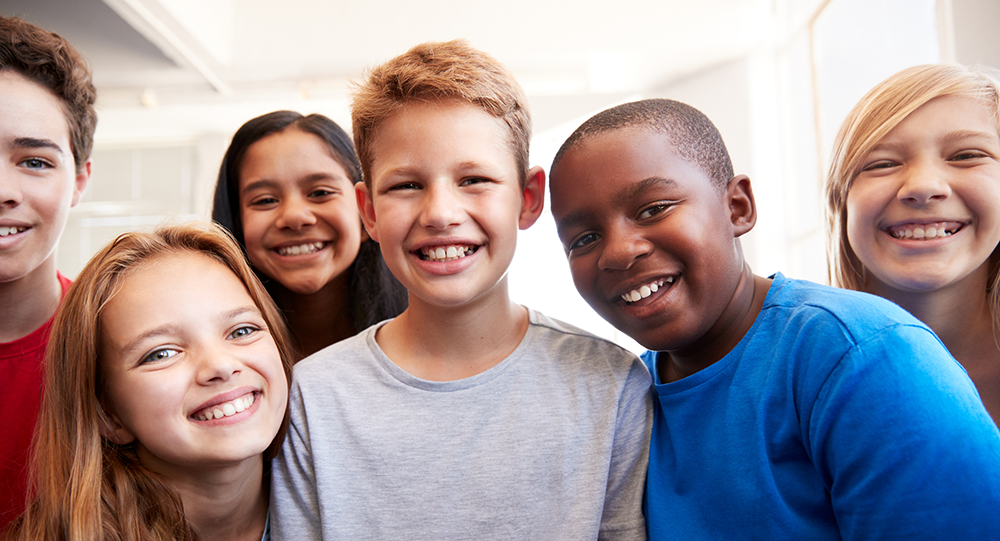 Middle schoolers are easy. No, really. They are. They don't someone care if someone is the best. They just want someone to be present.
Your investment in their life is much less about you getting everything right and much more about whether or not you were genuinely paying attention. It's easy for adults to say they care. It's much different for adults to prove that they do by the way they listen, observe, and respond to a student they are learning to love.
Hanging out with a middle school kid in a crowded room, at a football game, in a church foyer, or wherever you find yourselves can be distracting.
In fact, being with a middle schooler with no distractions can still be distracting.
You never know what you might see, hear, learn. . .smell. . .
And that's sort of the key to being present—being someone who welcomes the unexpected and leans into whatever a kid brings to you to learn.
Welcome the unexpected and be present with these important practices:
1. Engage your senses.
Notice how fast or slow he or she is talking. Make eye contact when their mood shifts or eyes begin to well with tears. Listening is a lot more than hearing. Having fun is a lot more than planning games. Give yourself time to wonder about what they are saying with their body language, with the meter of their conversation, with their silence, or with their competitive edge. And let what you're sensing lead the pace of your conversations and activities.
2. Grow a deep sense of curiosity.
When you notice things in a kid's life, especially things that make you scratch your head, you may find yourself asking a lot of questions. Instead of deciding the answer for yourself, frame a question that says that you're interested in learning more about them. For example: "I noticed how excited you got when your friend arrived at youth group tonight. Tell me a little more about what makes her awesome." Or, "There was some hesitancy to talk in our small group tonight. Why do you think it was that way?"
3. Be resilient.
Even when a middle schooler isn't showing much interest in you, commit to being for them anyway. Give your energy to things that make an impact by showing up when you say you will show up, and find ways to support their value. It might mean leading his small group. Or it could mean showing up to her games for an entire semester before she finally opens up to you. Regardless, being present paints a picture of genuine care and legitimate stability that's rare in a transient—I can unfollow you in a heartbeat—world.
Written by Brooklyn Lindsey
Follow Us
Stay connected to us and be the first to know about exclusive deals and upcoming events.