3 Ways to Be Present for Kids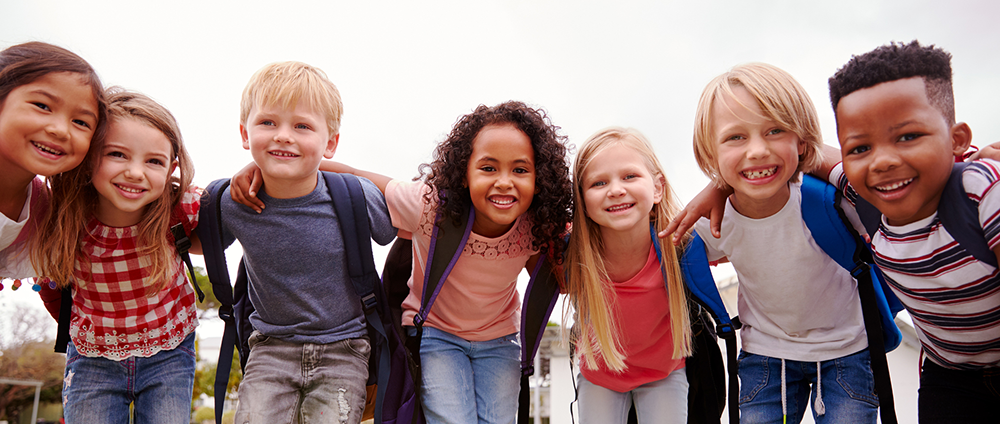 Imagine a fifth grader in your church. This fifth grader shows up on Sunday because his parents drag him along, but mentally he's checked out. And who could blame him? He's been around since kindergarten. He's heard all of the stories, has played all the games, and has heard all of the music. He's ready for a change, but the change to middle school isn't for another year. And this kid's about to check out for good.
Or how about a kindergartener who is moving from the safe preschool environment they've grown to trust with toys and crafts, stuffed animals and cozy reading corners. She shows up for her first Sunday in the elementary environment, takes one look inside at the crazy about to take place, and without hesitation burst into tears. She's just starting this elementary journey, and she's begging her mom to go back to preschool.
And then there's everyone in between with unique stories and situations that impact how much they connect with your programming. You might start to wonder how can we get this right? How can we help kids want to keep coming back and engage with our ministry?
The answer starts with a principle of Lead Small: Be Present.
When you decide to Lead Small, you make a choice to be present in the lives of your few. Being present is what connects their faith to a community, is what builds relationships that go beyond a program, and is what keeps them coming back for more.
When you work with elementary kids, there are three important ways you can be present and connect your kids to a faith community.
1. Serve weekly and over time.
This might sound impossible. I mean, really? Every single week? But when it comes to building trust with your few, consistency matters most. Show up predictably. Be the person at church that your few can't wait to see each week. As they grow, grow with them, and follow them throughout their elementary years—or at least for a few years to really get to know them and their families.
2. Get to know what's important to them.
Introduce yourself to their parents. Show up mentally, and focus on trying to discover something new about them each time they show up. Capture those thoughts in a notebook or in the Lead Small App. Learn the names of their pets, their favorite teams, favorite movies or YouTube channels. Always use their name when you say hey or call on them to answer a question. Ask them about their interests and what's going on in their life. Show them that you like hanging out with them.
3. Show up randomly to let them know you're thinking about them.
Send them cards for their birthday, holidays, or no occasion at all. Talk with their mom or dad and find out their sports schedule. Surprise them by showing up for a game. Go to their dance recital. Follow up on prayer requests and call them throughout the week as they share about moment in their life when they could use encouragement.
When you decide to be present, it's amazing how many ways you'll discover to be present. Whatever you decide, make it a priority. Being present will speak volumes to kids about how much you care about them and want them to win not just in small group, but in life.
Written by Dan Scott
Follow Us
Stay connected to us and be the first to know about exclusive deals and upcoming events.