The Instant Curriculum Revolution And What It Means For Your Ministry
The Church Technology Monster has been in your life because there hasn't been another way to produce quality Kids ministry programming without Olympic effort from our Kids Ministry leaders. Until now.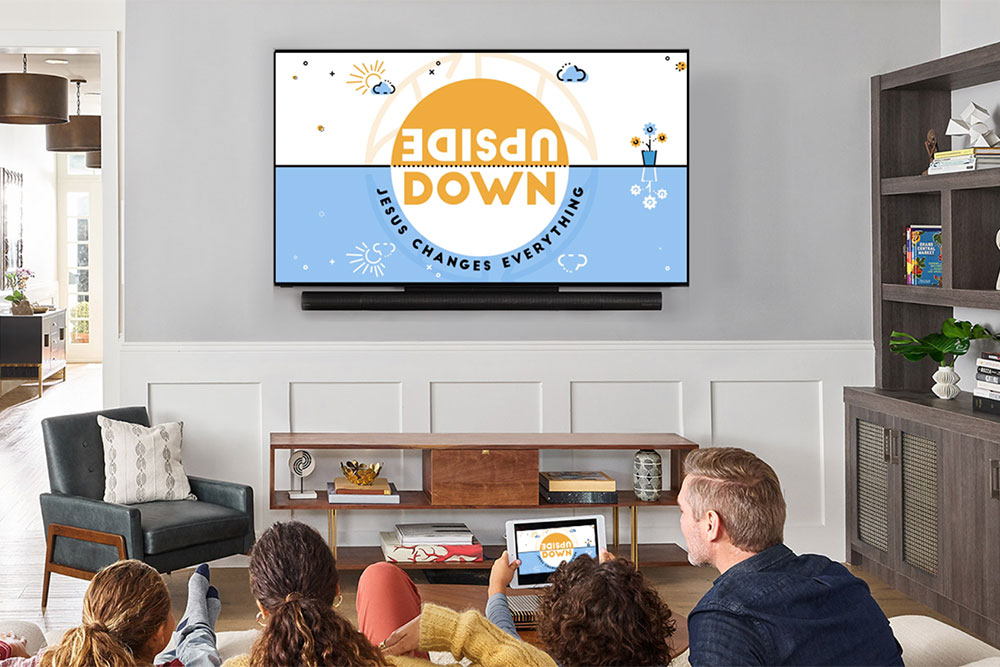 This blog post comes courtesy of one of our Orange Conference 2020 sponsors, Playlister.
In the past, churches used expensive and complicated technology in all their classrooms to present Orange curriculum.
Getting this ready every week took several team members countless hours. And if a kid didn't show up to church that week there was no way for the family to view the full video experience and lessons they missed from their ministry leaders.
The Church Technology Monster
Countless leaders have shared with us the old way they were preparing curriculum and expressed pain and headache.
Does this sound familiar?
Sitting through a long curriculum download for hours.
Running USB sticks to multiple rooms (and sometimes losing them)
Walking new volunteers through the ProPresenter endless instruction Manifesto
Wondering where all your time seems to be disappearing in your workweek
This is the work of the Church Technology Monster.
The Church Technology Monster has been in your life because there hasn't been another way to produce quality Kids ministry programming without Olympic effort from our Kids Ministry leaders.
Until now.
There's no need to walk volunteers through a ProPresenter checklist or run around USB sticks. Playlister is the first Instant Curriculum solution that lets you instantly send curriculum to all your TVs, computers, and iPads.
How does Playlister work?
Just link your Orange account to import your curriculum instantly. You can also upload any of your own pictures or videos. Once your curriculum is in Playlister, drag and drops it into playlists and schedule when these playlists show up on your TVs.
Here's a quick look at how you can do this:
Your curriculum will be ready to go at the scheduled time. No need for someone to click through slides while somebody else talks to the kids: you can own your presentation with the Apple TV remotes. Volunteers love Playlister because it is so easy to present with:
You can also use Playlister at home
As we discovered this spring, we aren't always going to be meeting on our actual campuses. But don't worry, Playlister can send the same media you present on campus to families at home.
Here's how Northview Church quickly used Playlister to send curriculum to families at home as COVID-19 caused churches to operate entirely online.
With Playlister deployed across five campuses, Northview Church has come to rely on Playlister for a majority of its Orange curriculum distribution. Each weekend, hundreds of kids come through Northview's classrooms and experience a wide range of content on screen.
When the kids are at home and did not make it to church that Sunday Playlister still delivered the content to their homes, and the family pastors were able to make the viewing experience personal by sending a video experience that includes selfie videos.
Kurt Brodbeck, the Family Ministry Pastor at Northview Church, describes how they are using Playlister, "we are using Orange curriculum, but I'm recording videos of myself to transition each segment of our online [Playlister] experience. I think it's so important that our families continue to see a familiar face."
Kurt continues, "It helps them stay connected to Northview and not feel isolated. (We are doing a lot of other things to try to help people feel known, but I believe our weekend experience is the main way that we will have the opportunity to stay engaged with people) The stuff that Orange is putting out is great, and we are still using their curriculum, but Playlister allows us to personalize the experience for families."
What's critical in times like this and the future are we keep families engaged with meaningful content families can watch at home.
Kurt expands on that idea more, "We can also add activities or retells for the families to do at home and then give specific challenges for families. So the Orange Vimeo stuff is great, and it flows well, but it can't be customized to speak directly to the families.
"In Playlister, I have a video of me speaking before worship to encourage the whole family to get up. I create a game they can play in the living room and then instruct them on how to do it. We always encourage family memorization so I can help give guidance to that and family prayer time.
"In the end, I have been giving social media challenges for the week, and that helps people feel connected to their church too. So far, the feedback has been incredible."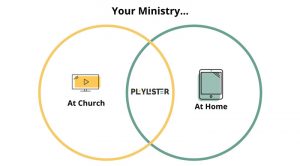 With this type of feedback, minds begin to look to the future of ministry, and Kurt shares his thoughts on what could happen after the virus.
"I'm thinking we are going to continue this even after COVID-19 because it allows us to meet families wherever they are. We know that families will travel or do weekend sports, and up until now, we didn't have a great way to do Northview Kids online.
"Now we could show Playlister as a great resource for families to do church together with their travel sports team or while they are at the lake house. I'm excited to see how this COVID-19 situation causes us to be innovative and move the ministry forward in the future."
What does this mean for you and your Church?
Churches worldwide from Hillsong to small-rural chapels are using Playlister because Instant Curriculum can transform any ministry. Playlister empowers you to save time and effort as you prepare your Kids Ministry message. Plus, once your playlist is ready, you can send it to your classrooms AND folks at home (without doubling your workload).
If you have questions, want to try Playlister at your Church, or think Instant Curriculum sounds incredible, click the link to try Playlister for free: https://signup.playlister.app/.
Follow Us
Stay connected to us and be the first to know about exclusive deals and upcoming events.