How To Successfully Lead A Remote Church Team
We've also seen a lot of headlines about how to weather this storm as a church leader. And more specifically about how many churches are dipping their toes into leading a remote church team.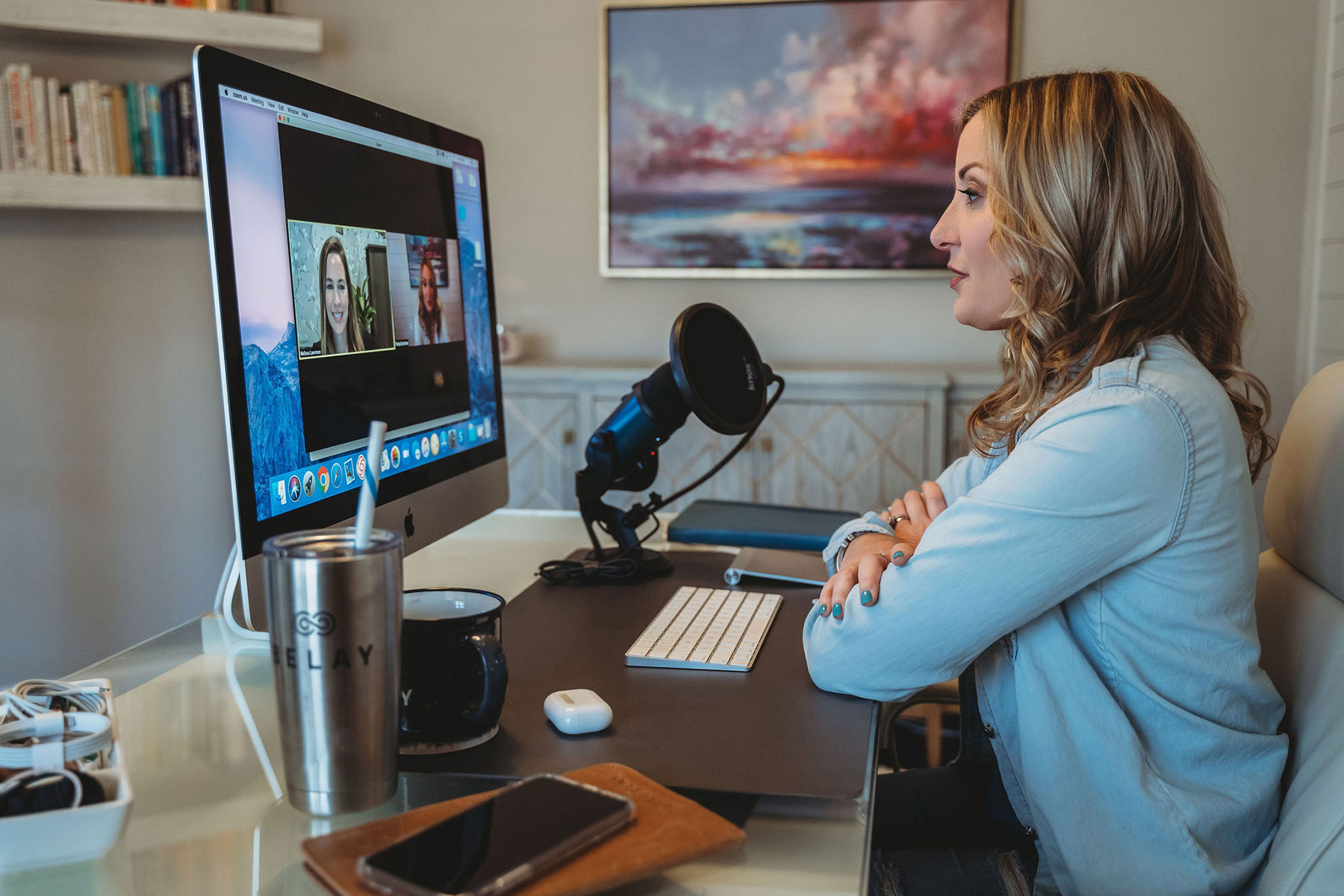 This blog post comes courtesy of one of our Orange Conference 2020 sponsors, Belay Solutions.
You've seen the headlines. And so have we. All of them.
But if we know one thing it's that this too shall pass.
We've also seen a lot of headlines about how to weather this storm as a church leader. And more specifically about how many churches are dipping their toes into leading a remote church team.
So while COVID-19 has changed the landscape of the global workforce, after 10 years of being a 100%-remote company, we know about leading a remote workforce.
And if we've learned anything in these last 10 years is that for virtual work to be successful—both for the organization and its employees—one crucial factor is non-negotiable: No amount of technology or autonomy can replace the impact of having an effective, emotionally intelligent leader.
The way we work has changed and as such, the way we lead has to change, too. And churches are no exception.
So here are five mission-critical considerations for how church leadership can successfully adapt to the virtual workforce model to ensure the health and safety of their most invaluable asset: their people.
1. Equipment
Ask yourself, does everyone have access to . . .
Desktops?
Laptops?
Phones, cell phones or a voiceover IP system?
Webcam?
Earbuds or headphones?
Strong internet connections?
2. Set Expectations & Guidelines
Here's how we've set expectations and guidelines for our remote team.
Availability
Clearly communicate when you expect them to be 'online' by phone, text, email, chat or otherwise. And when they are not available, explain that they need to communicate this in advance.
Productivity
Explain the shared and measurable objectives in no uncertain terms to eliminate the temptation to micromanage.
Meetings
If there are mandatory meetings for which virtual employees will be expected to attend, whether weekly, monthly or quarterly, explain these expectations in advance, as well as how you'll meet, i.e. Zoom, Skype, Google HangOut, etc.
3. Tools
With so many apps, sites and resources for just about anything, it's impossible to create a comprehensive and complete list with all the 'best' – but here are some of our must-haves.
Quiet Workspace
Have a dedicated office space, whether it's a spare bedroom or a part of your dining room that's off to the side of the house that can be a quiet space for you to work.
Digital File Manager
We use tools like Dropbox and Google Drive. But wherever you keep your documents, it needs to be something everyone can access.
Web Conferencing
We use Zoom—and we highly recommend it. There's also Google Hangouts, GoToMeeting and WebEx.
Instant Messaging
Sometimes, you just have a really quick question and you don't want to flood someone's inbox. There are plenty of options but whatever you choose, be sure to communicate that.
Project Management
We recommend tools like Asana, Basecamp, Trello—but any project management software where people can collaborate in the cloud is ideal.
4. Communication
You have to have all the right communication tools, but you also have to set some expectations that go around that, too.
Email
We like to say that we use 'email as the pillar, and instant messaging as the glue.' For email, be sure to establish expectations around . . .
Response time
Tone
Necessity
Instant messaging
As mentioned earlier, we find that an email works for things that can wait and instant messages are for simple, quick questions or clarity.
Video conferencing
At BELAY, we highly encourage video meetings. They add another layer of trust to your relationship and make 'virtual' feel more personal.
Text & Phone
It's easy, quick communication because everyone has a phone.
5. Maintaining Culture
You can still drive a strong church culture without sharing a physical space. It just requires a lot of intentionality to feel cohesive, connected, and engaged.
Communicate
Culture requires a lot of over-communicating, leveraging multiple channels.
Be accessible
One of the quickest ways to lose the trust of a virtual team is to give the impression that they're 'out of sight, out of mind.'
Be virtually social
We'll have virtual Zoom coffees with no topic, no agenda – and we're not necessarily talking about work. The goal is simply to engage with each other to foster great connection and culture.
Honor work-life balance
Being present—really present—is an intangible, priceless gift. Everyone should work to live, not the other way around – and we strive to honor that every day.
Trust
When it comes to trust, we believe one thing to be true: Trust begets trust. As a remote leader, you have to fill the space you've given your team with trust.
You can be a great virtual church leader
We know: This list covered a lot of ground. Hopefully, you walk away feeling empowered to shepherd those God has brought through your doors, even if virtually.
Because faith isn't a building. It isn't brick-and-mortar. It isn't your pews, your stained glass, or your altar. It's a feeling. It's a fulfillment of our Lord's Great Commission. It's equipping our saints.
And you can do that from anywhere, at any time.
But more than anything, know this: You really can do this successfully.
So with just a few adjustments and a little recalibration, great in-person church leaders can be equally great virtual church leaders, too.
Follow Us
Stay connected to us and be the first to know about exclusive deals and upcoming events.