Staying Connected with Volunteers and Parents During the Covid-19 Outbreak
With measures like social distancing, school and church closures, and even mandatory quarantines for segments of our populations, we are realizing just how important, necessary, beautiful, and life-giving real connection is.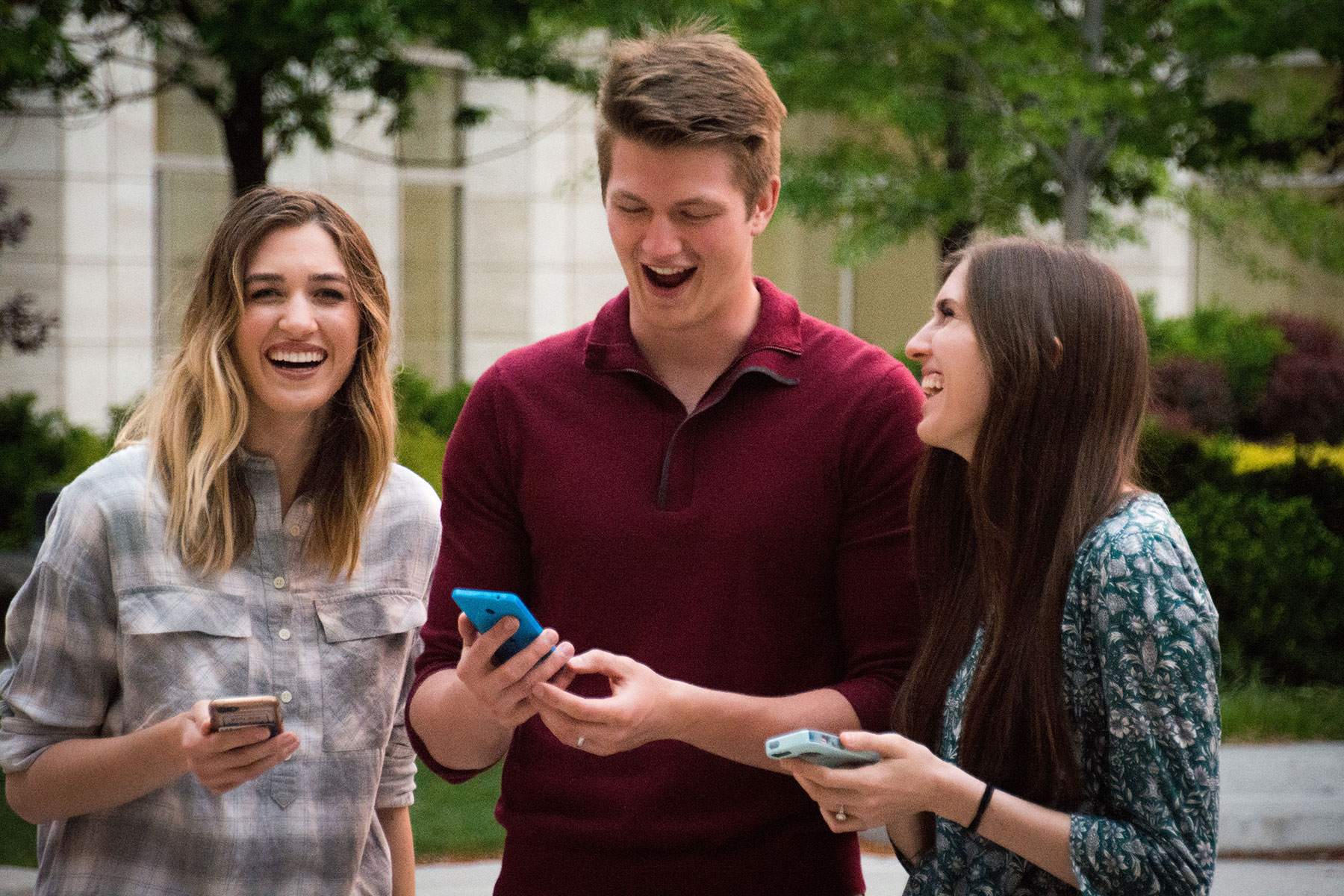 Well, folks, it feels like we collectively blinked, and 2020 took a sharp turn into some pretty uncharted territory. Needless to say, the landscape of the world looks vastly different than it did a few months—even a few weeks—ago.
And what we previously understood about our jobs, our schools, our churches, our social lives, and even what a trip to the grocery store looks like has been challenged.
We're in this together
Right this second, I don't know where you live or what you're facing. I don't know how the spread of COVID-19 has affected you and your family. I don't know where your job stands or what your loved ones are doing in order to safeguard against this virus. I don't know what anxieties or worries you're contending with or what you're saying to your family or friends in order to minimize worry.
But I do know that we're all in this together. And I know that I'm praying for you as I write this. And I know that Weekly is committed to walking alongside you.
Weekly is a digital communication tool that gives you strategic content every single week in order to help you engage parents and small group leaders.
As an organization, we believe there are two major influences in a kid's life—parents and small group leaders. And we know that parents and small group leaders are already inclined to connect and engage with their kids.
So Weekly aims to create spaces for even more connection and engagement.
Connection is still so important
Let's talk candidly for a moment. In a matter of months, we've had to make huge adjustments to the way we go about our day. And prior to all of this, we had an idea about what human connection and engagement looked like and meant.
But this is a brave new world. And with measures like social distancing, school and church closures, and even mandatory quarantines for segments of our populations, we are realizing just how important, necessary, beautiful, and life-giving real connection is.
Weekly can't be all things to all people. We wish it could be. But what we can be is another shoulder to lean against in an uncertain time. We can be another community for you to find encouragement in and give encouragement to. And we can be a resource in digital spaces—spaces where we've all been forced to run to in order to stay connected.
How Weekly keeps you connected digitally
The Weekly social media plans and emails are split up by audiences (parents or small group leaders), and then they're split up even further to account for phases (preschool, elementary, middle school, and high school.)
The social media plans are also divided by platform (Facebook, Instagram, and Twitter), so pick the platforms you think will be most effective when it comes to reaching your audience.
The email templates are ready to go when you are. Send them as they are, or customize them to suit your specific context. Attach resources that you think your parents or leaders would find most helpful during this season.
Remind those audiences that you're there for them and that you're praying for them.
Our job is to cue you, the church leader, so that you know when and how to cue your parents and small group leaders. Even though we're not meeting together in the traditional sense, there are still ways that families can be served by the church. There are still ways for volunteers to be a steady presence for their small group. There are still ways for all of us to engage with community.
And the truth is that this is more necessary than ever as social distancing and quarantines have limited opportunities for face to face interaction.
The world is becoming more digital
The world has shifted into the digital space. Small groups and house churches have moved to video chats. Online church services are no longer the option we choose when we're sick on a Sunday. They're our only option.
Teachers and parents are working together more closely than they've ever had to before as schooling has become strictly digital. We're scrolling through each other's Instagram and Facebook feeds in order to know what's going on outside our homes. We're keeping one eye on the news and the other eye on Twitter.
On one hand, we're being slammed with headlines and press conferences that only work to make us more anxious. On the other hand, we're reading and watching stories about the beautiful good that humans all over the world are willing to extend to the neighbors and to people in need.
Weekly wants to be one more source of good in a world that has gone digital. And we're working hard to modify and adjust our offerings in order to respond to your felt needs right now. These changes are being made bit by bit and incrementally.
After all, it takes a minute to turn a big ship. But we're working hard to give you what you need when you need it. And we're humbled by the chance to serve the Church during this particularly strange time.
But we're also encouraged because we know that necessity is the mother of invention, and extenuating circumstances are a breeding ground for creativity and connection.
In this time when the Church has been asked to re-evaluate how and why we do things, we might truly learn what it means to love our neighbors as ourselves.
Learn more about Weekly
Want to know more about what Weekly can do for you in this season? Join our Facebook Group, and jump into the conversation.
Our staff are waiting to answer your questions, hear your concerns, and help figure out solutions to your needs. And there's a great big community there too who can only be made better by your participation in it.
From the team here at Weekly to you, we are here to help. And we are honored to be by your side right now.
Follow Us
Stay connected to us and be the first to know about exclusive deals and upcoming events.