A Weekly Communication Strategy for Churches to Engage with Parents and Volunteers
That's where your volunteers come into play—specifically your small group leaders. And you expect your volunteers to engage with kids every week. You work hard to make sure your volunteers know how to engage kids in conversations about faith.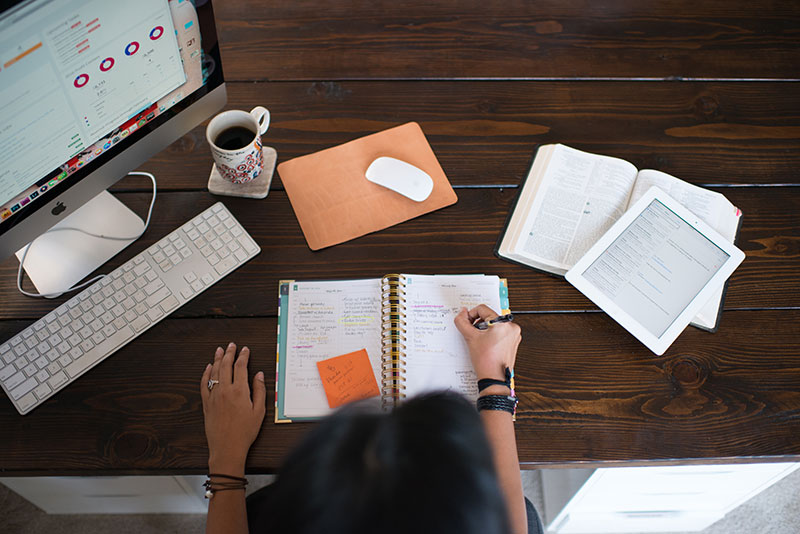 If you're a church leader, that probably means you connect and engage with kids or teenagers every week. (That's sort of your job, right?) Kids and teenagers show up in your programming, and it's up to you to make sure they have something to do, something to learn, and someone who can know them, personally. 
That's where your volunteers come into play—specifically your small group leaders. And you expect your volunteers to engage with kids every week. You work hard to make sure your volunteers know how to engage kids in conversations about faith. 
And because kids are showing up every week, that means they're another group you are directly or indirectly connected to—their parents. You want these adults to engage with their kids every week, too. And you want them to use your resources to help them engage their kids at home.
So if you expect volunteers to engage with kids . . . every week
And you expect parents to engage with their kids . . . every week . . .
It's probably important that you engage with volunteers and parents every week.
You've got information to help volunteers volunteer better.
You've got resources to help parents be the parent they want to be.
(Or maybe you're looking for information and resources too.)
So you've got some options to get this info to parents and volunteers:
Announce information on stage.
Create more meetings.
Print and hand out.
These are good methods.
In-person communication is important.
But with any of these methods, you're only getting a percentage of people.
Texting is happening during your announcement.
People show up late to your meeting.
Handouts end up on the car floorboard (if they make it that far.)
But there may be a more effective way to communicate. And it's somewhere parents and small group leaders are already looking for information.
This is going to sound obvious, but stay with us.
Imagine parents and volunteers receiving an email every week they actually look at. Why? Because it's packed with information that matters to them and designed in a way that's easy to read.
Imagine parents and volunteers scrolling through their Instagram feed (or Twitter, or Facebook) and seeing a bite-sized piece of information that matters to them . . . from you!
THAT's where Weekly comes in.
What is Weekly?
Simply put, Weekly is a digital communication strategy to train your volunteers and inspire parents. This digital strategy revolves around a weekly email to these two audiences as well as a done-for-you social media plan for each as well.
We not only give you access to all of that content, but we also give you the tools and training needed to pull it all off. Weekly is your one-stop shop for all things digital church strategy.
What do I get with a Weekly subscription?
We know you don't have time to do everything it takes to have an effective digital communication  strategy. 
So when you get Weekly, we'll write the content, create the graphics, and shoot the videos. You just log in and schedule the content you want to post this week. That leaves you more time to do what you do best—build relationships with the people in your church.
Content for communicating to volunteers
tangible volunteer goals

training tidbits designed to help them become better leaders

conversation guides on tough topics

seasonal calendars with celebration ideas

party ideas for group
Content for communicating to parents
conversation guides on tough topics

phase-specific research on child development

ideas on connecting with your kid

activities and questions to help parents have faith conversations
For you (the church leader), we provide . . .
training videos on how to use digital media

connection to an Orange Specialist to guide the way

Free online webinars to get you started in the right direction
Who is Weekly for?
Weekly is for church leaders who want to do more to engage parents and volunteers. If you're reading this, we assume that means you!
You don't have to be an active Orange curriculum partner in order to use Weekly although we do recommend it because these two resources work together to make your ministry strategy even more effective.
When you sign up for a Weekly subscription, you'll get access for your WHOLE church team. So you don't have to do it all alone. You can get your teammates and volunteers to help send out those emails and schedule those social posts.
Why does my church need Weekly?
You know that digital communication is important for connecting with these key audiences. You know you have to reach these groups outside of church if you're going to have a real influence on them. You just don't always have the time to do so.
Giving parents and volunteers valuable content online each week helps train, engage, and connect them to your church outside of a Sunday experience. When your church shows up where your audiences are already looking, you're able to resource them in a whole new way!
That helps all of you work together more seamlessly in helping the kids and students in your ministry. Their faith and wellbeing is the ultimate goal of this entire strategy.
How can I get Weekly?
You can sign up for Weekly on a monthly basis, or register for an entire year all at once. There's no difference in the resources you get. You just save a little bit when you pay annually.
If you're not yet sure about if Weekly is right for your church, you can try a free trial for a month. That's four weeks worth of strategic emails and social media plans.
If you want to learn even more, we have a Facebook group for all of our Weekly users where you can learn from other churches and ask questions.
Are you ready to be more effective with a Weekly communication strategy? 
Follow Us
Stay connected to us and be the first to know about exclusive deals and upcoming events.