What to Expect from Attending Rethink Leadership
I'll not soon forget December 12, 2002. That was the night the much-hyped high school basketball phenom LeBron James made his ESPN national television debut. His unranked St Vincent-St Mary (OH) High School basketball team played the top-ranked team in the country, Oak Hill Academy (VA). From the game's opening tip, you could look at […]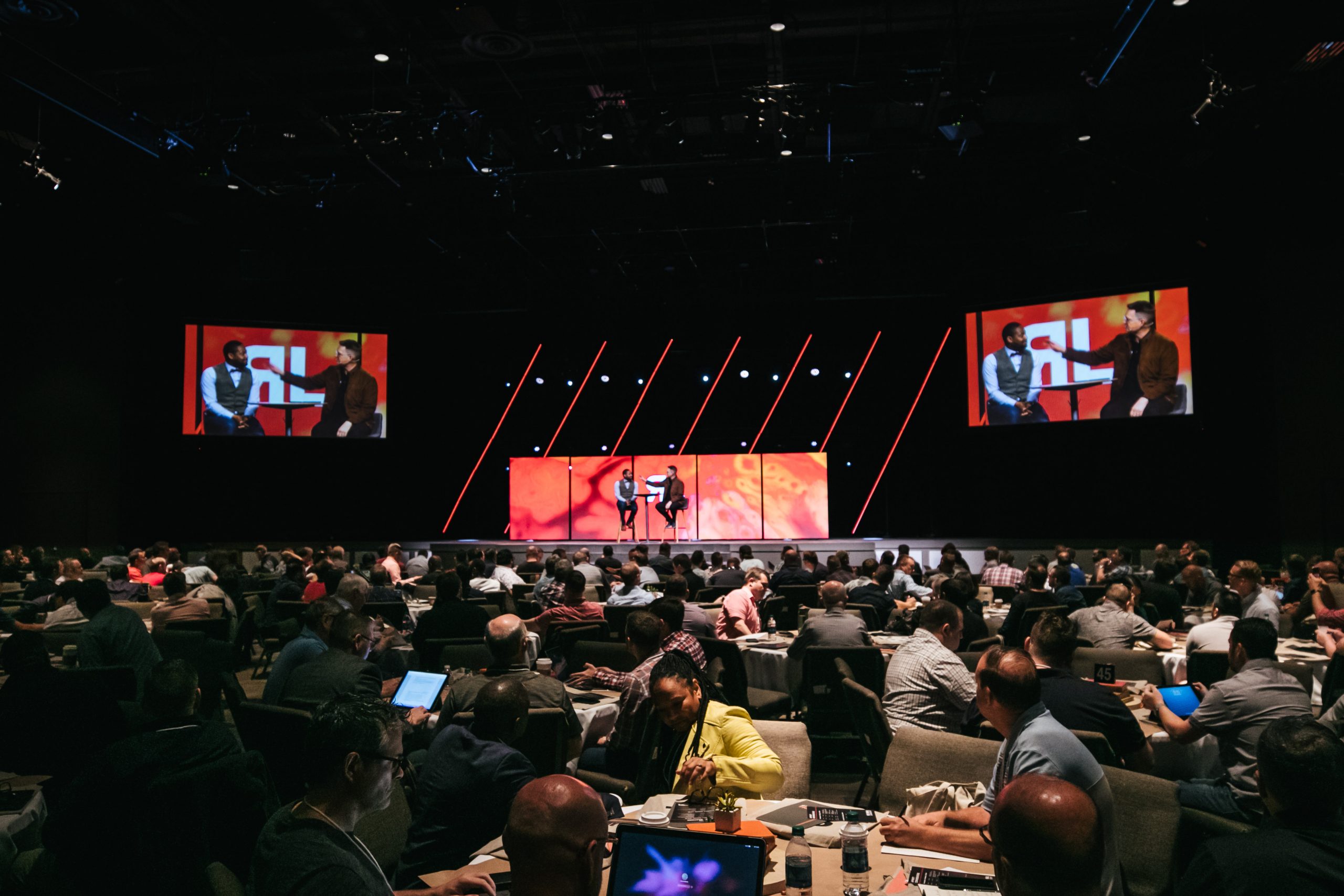 I'll not soon forget December 12, 2002.
That was the night the much-hyped high school basketball phenom LeBron James made his ESPN national television debut. His unranked St Vincent-St Mary (OH) High School basketball team played the top-ranked team in the country, Oak Hill Academy (VA).
From the game's opening tip, you could look at LeBron and know there was something different about this young man. He was unique. There was a level of skill and maturity to his game. He was head-and-shoulders above everyone else. 
St Vincent-St Mary easily defeated Oak Hill, 65-45 and we all knew our basketball viewing habits had changed for the next decade.
I felt the same way 12 years later about April 24, 2013.
The first-ever Rethink Leadership
At the time, I was working for The Rocket Company. Our co-owner Michael Lukaszewski was asked to speak at the Orange Conference breakout track for senior pastors. Carey Nieuwhof, senior pastor of Connexus Church, was tasked with putting together the speakers and content for this track. I was asked to live blog the event.
From Carey's opening talk (which you can read about in my notes) to the event's final speaker, I felt the same way about that day as I did watching LeBron in high school.
There was something different about it. This event was unique. There was a level of content, leadership insights, and perspectives which were distinctive. The leadership conversations were layered and had a depth I wasn't hearing anywhere else. 
Every leader in attendance was having "the lights come on". We each got exponentially better. Everyone in attendance knew our conference expectations and attendance habits had just changed for the next decade.
A conference just for senior pastors
Carey was kind enough to solicit my feedback after the track was over. I told him: "Carey, I go to conferences for a living. I attend most of the good ones. This pastors' track, tucked away in the middle of a family ministry conference, is the best, most relevant material I've gotten all year."
Well, this pastors' breakout track eventually became its own conference called ReThink Leadership. I've had the privilege of live blogging it and the Orange Conference each year since. More importantly, my opinion of this event has not changed.
The Orange Conference and ReThink Leadership events are the most creative, relevant, applicable, challenging, inspiring, and helpful events I attend each year. 
The speakers are top-notch practitioners.  

The concepts are data-driven, not opinions. 

Fresh insights come from the latest research.
Rethink Leadership is simply three days I refuse to miss each year. My development as a leader who has influence and serves others demands it. 
How you can be a part
For those reasons, I'm inviting you to join me and a few hundred other church leaders in Atlanta, GA for this year's Rethink Leadership conference. 
The Orange Conference is for your entire ministry team, but the Rethink Leadership conference is specifically designed for senior and executive pastors. So while they're learning about making your family ministry better, you'll be with other senior leaders being equipped to lead the entire church.
You can expect three days of training, development, coaching, resourcing, and connecting with other ministry leaders who face the exact same challenges you do. 
If you do get the chance to attend, don't forget to look me up! I'll be there once again, live-blogging for the seventh year in a row. I'd love to meet you and hear about your experience.
Click here to learn more and purchase tickets. 
This will change you and your ministry. You won't be disappointed.
Follow Us
Stay connected to us and be the first to know about exclusive deals and upcoming events.