A Joyful Christmas
Despite everything around them, and around us, the story of Christmas is clear, and I believe John said it best when he wrote: God has given us eternal life, and this life is in his Son. – 1 John 5:11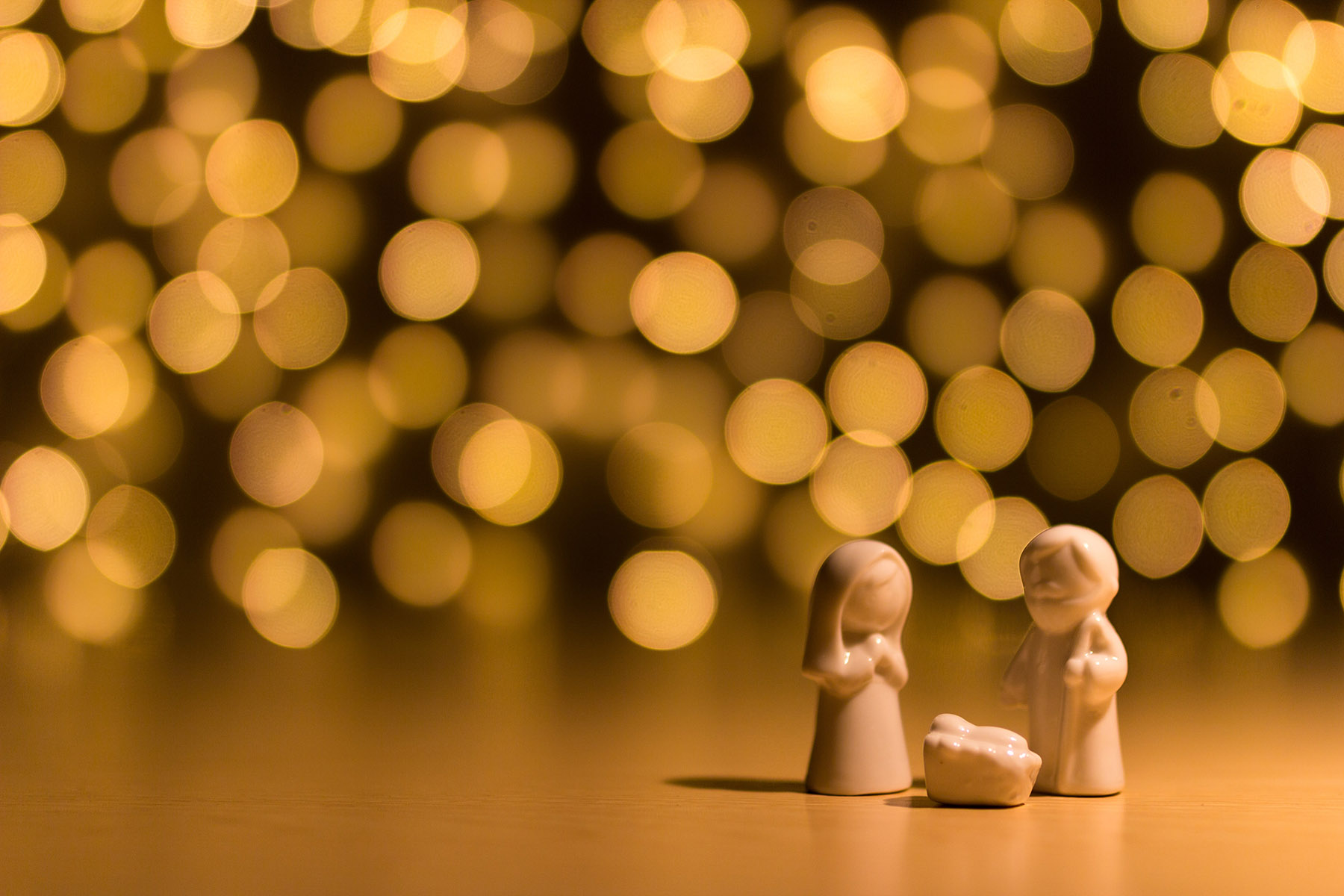 But the angel said to them, "Do not be afraid. I bring you good news that will cause great joy for all the people. Today in the town of David a Savior has been born to you; he is the Messiah, the Lord". – Luke 2:10-11
There are a handful of passages in the Bible that speak to the Christmas story. Isaiah's prophecies are rich, powerful, and moving. His words, along with the words of other prophets, give insight to the beautiful story of redemption God was writing. Matthew's writing highlights the fulfillment of those prophecies, but Luke's account is most commonly the favorite.
Maybe it's because, like me, people enjoying hearing the voice of Linus in their head when they read it. Or, maybe it's the overall tenor of joy found in Luke's writing. I love reading the responses from the shepherds, Simeon, and Anna as they experience the unfathomable blessing of witnessing Immanuel, God with us.
The shepherds returned, glorifying and praising God for all the things they had heard and seen, which were just as they had been told. – Luke 2:20
Simeon took him in his arms and praised God, saying: "Sovereign Lord, as you have promised, you may now dismiss your servant in peace. For my eyes have seen your salvation, which you have prepared in the sight of all nations: a light for revelation to the Gentiles, and the glory of your people Israel." – Luke 2:28-32
She (Anna) never left the temple but worshiped night and day, fasting and praying. Coming up to them at that very moment, she gave thanks to God and spoke about the child to all who were looking forward to the redemption of Jerusalem. – Luke 2:37-38
It's easy to be so distracted that we never take in the power of the Christmas story. In that way, we are probably like many of those who experienced the Christmas story first-hand. Bethlehem was overrun with an unexpected census and more people than the little town could handle. Things only got worse as Herod, their king, committed acts of unimaginable evil.
Despite everything around them, and around us, the story of Christmas is clear, and I believe John said it best when he wrote:
God has given us eternal life, and this life is in his Son. – 1 John 5:11
God gave us the greatest gift when He gave us Jesus. His unconditional love and relentless grace was on full display as He sent His son to walk among us, to teach us, to heal us, to save us. Joy is what I sense when I read the Christmas story. Joy because of the hope that defeats struggle, the grace that covers sin, and the love that pursues us indefinitely.
Like the people we read about in the Christmas story, there are plenty of things to distract us from what took place. It helps, sometimes, to push out those distractions and focus on what matters most. I'd encourage you to read through the accounts and be reminded of the salvation we have in Jesus and the joy we can experience because of it. You may want to write out all the reasons you're grateful to God for the joy He has given to you, and give thanks to Him in prayer.
That's what Christmas is all about.
Follow Us
Stay connected to us and be the first to know about exclusive deals and upcoming events.