3 Biggest Hiring Mistakes Pastors Make
Bad hiring decisions can devastate churches. In fact, bad hires have started many churches down the path of plateau and decline.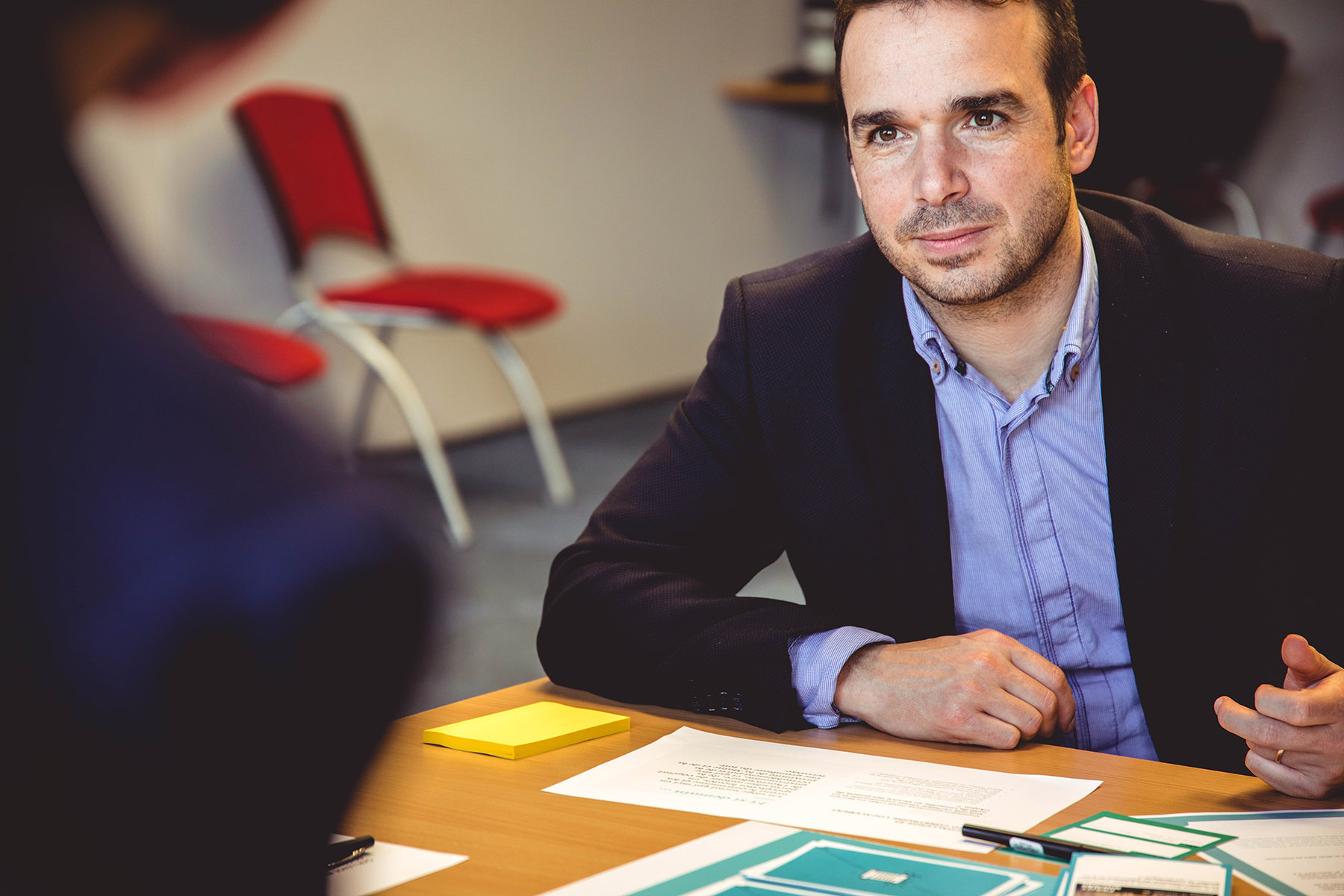 By Tobin Perry
James looks like the perfect candidate for your church's new youth minister role. His resume is spotless. His experience is unquestionable. His leadership credentials are off the charts.
So you hire him right on the spot.
At first, it seems like a great hire. The rest of the staff loves him. He does a great job of engaging your youth. Parents think you hit it out of the park.
But a few months in, you notice something. Your new youth minister isn't fitting well in the new position. Your students and parents may like him, but he is consistently falling flat when it comes to your expectations for the role. Over time, you notice tensions raise every time he interacts with other staff.
Now you have a dilemma. You can disappoint students and parents and let the youth minister go, or you can let him consistently underperform and drag the rest of the staff down with him. Neither option is ideal.
Bad hiring decisions can devastate churches. In fact, many plateaued and declining churches started down the path of devastation when they made a hire like James.
The Big Cost of a Bad Hire
Bad hires crash and burn for many reasons. Sometimes you've hired a toxic leader who has characteristics that tend to make them a bad fit in any spot. Sometimes the hire doesn't fit your staff culture. Other times the person is a poor fit for the role itself.
But the costs are high regardless of the reason.
Think of everything that's impacted when new hires go bad, and they either leave for another assignment or you have to terminate employment. First, their ministries get stunted. Any volunteers they worked with get abandoned. It can sow discord into your church staff.
Then there are the financial costs. You may have paid to move the person. You likely invested in onboarding them into your organization. You may have spent money getting them enrolled in your benefit package. You spent time helping them get acquainted with the ministry. In the business world, recruiter Jorgen Sundberg suggests it can cost a business around $240,000 when it makes a bad hiring decision. Your church may not lose that much, but you're likely losing more than you think.
And, of course, there are the human costs of a bad hire. A family now has to relocate and leave new friends behind. Who knows what kind of impact that has on the employee's children and overall family dynamics? Plus, let's face it, there are the people your church won't engage in the next few months because your church isn't staffed at 100 percent.
You simply can't underestimate the cost of a bad hire.
And that all assumes you let the new hire go. You could choose to keep the person on your team for an extended period of time. This could mean years of sub-par performance on your staff, and equally problematic, years of someone not living up to their God-given potential because they're in a role that doesn't fit properly.
Top 3 Hiring Mistakes Churches Make 
So if these hiring mistakes are so devastating to churches, why do they keep making them? Here are three of the top hiring mistakes churches consistently make:
1. They move too fast on a candidate.
It's easy to do. You see a great resume, you hear a few impeccable recommendations, and you figure you better hire this excellent candidate before someone else does.
Plus, you're hiring someone for a reason. You likely need to fill the position. You have volunteers who must be recruited. You have small groups that need to be managed. You have youth that need to be discipled. You need to fill the position yesterday, if not sooner. You're already low on staff. You can't afford to wait to hire someone you know you have the funds to hire.
So you hire the first reasonable candidate you find. But it's a recipe for disaster.
Rushing into a hire usually means you're skipping important steps. Maybe you don't do a background check. Maybe you skip calling references. You don't include as many other staff in the interviewing process as you'd normally like to do.
Plus, you'll likely shorten the number of candidates you're reviewing. You may rush to hire a good candidate and miss the best candidate.
2. They hire for today's needs not tomorrow's opportunities.
Most churches hire out of need, often a very current need. You need a new assistant, a youth minister, or a worship leader—and you need one now. You determine what you need by what you're currently missing.
While you certainly have needs you should meet in a new hire (and you can't just ignore those needs), you also can't let them drive your hiring decisions, either. If you hire for today, you'll likely have the same church in five years as you do right now.
Say you have a youth minister job open. Your youth ministry currently has 30 kids. You're probably looking for a candidate who has a history of engaging and ultimately discipling youth. But the problem is, when your church grows, your youth minister won't be able to personally disciple 75-100 kids. Instead, your youth minister's job will morph into one more focused on managing and discipling volunteers and other staff than just working with youth. That's not every youth minister.
To properly hire for tomorrow's opportunities, you need an idea of where your church will be tomorrow. That means you need a plan and a vision for the future. It's hard to hire for tomorrow without one.
You'll never hire the best candidates unless they know what they're getting into before you hire them. High-performing church leaders won't come on board if they have to guess what you want them to do. They want to see the expectations before they join your team.But a good job description doesn't just help the candidate. It helps you, too. It ensures you know where you're going with the position when you ask someone to join your team. Too often pastors make bad hires because they don't really know what they're looking for when they start the process. Hiring on vague assumptions will turn out badly.
A written out job description acts like a contract between you and the new staff member. You both have the opportunity to agree beforehand what success looks like. This doesn't mean your job description will never change (though you should try to update the job description on a regular basis when it does change). Instead, a job description provides a great starting point to your journey together.
You won't find any magic bullets that will solve all your hiring problems at once. Hiring mistakes will always happen. But if you want a great place to start, nail down your job descriptions and make sure they're providing clear direction for incoming job applicants and for your organization.
For some free ready-made templates to help you get started, download 20 Ready-to-Use Church Staff Job Descriptions.
Tobin Perry (@tobinperry) serves as a writer for Pushpay. Tobin has been a writer and editor in Christian media for almost 20 years at organizations such as the North American Mission Board, International Mission Board, and Saddleback Church. He lives with his wife and three children in Southern Indiana. For more information about him, visit www.tobinperry.com.
Follow Us
Stay connected to us and be the first to know about exclusive deals and upcoming events.