A Leader's Top Priority This Busy Holiday Season
When this season should evoke feelings of joy and thankfulness—for those of us in ministry—we instead experience stress, anxiety and a lack of gratitude.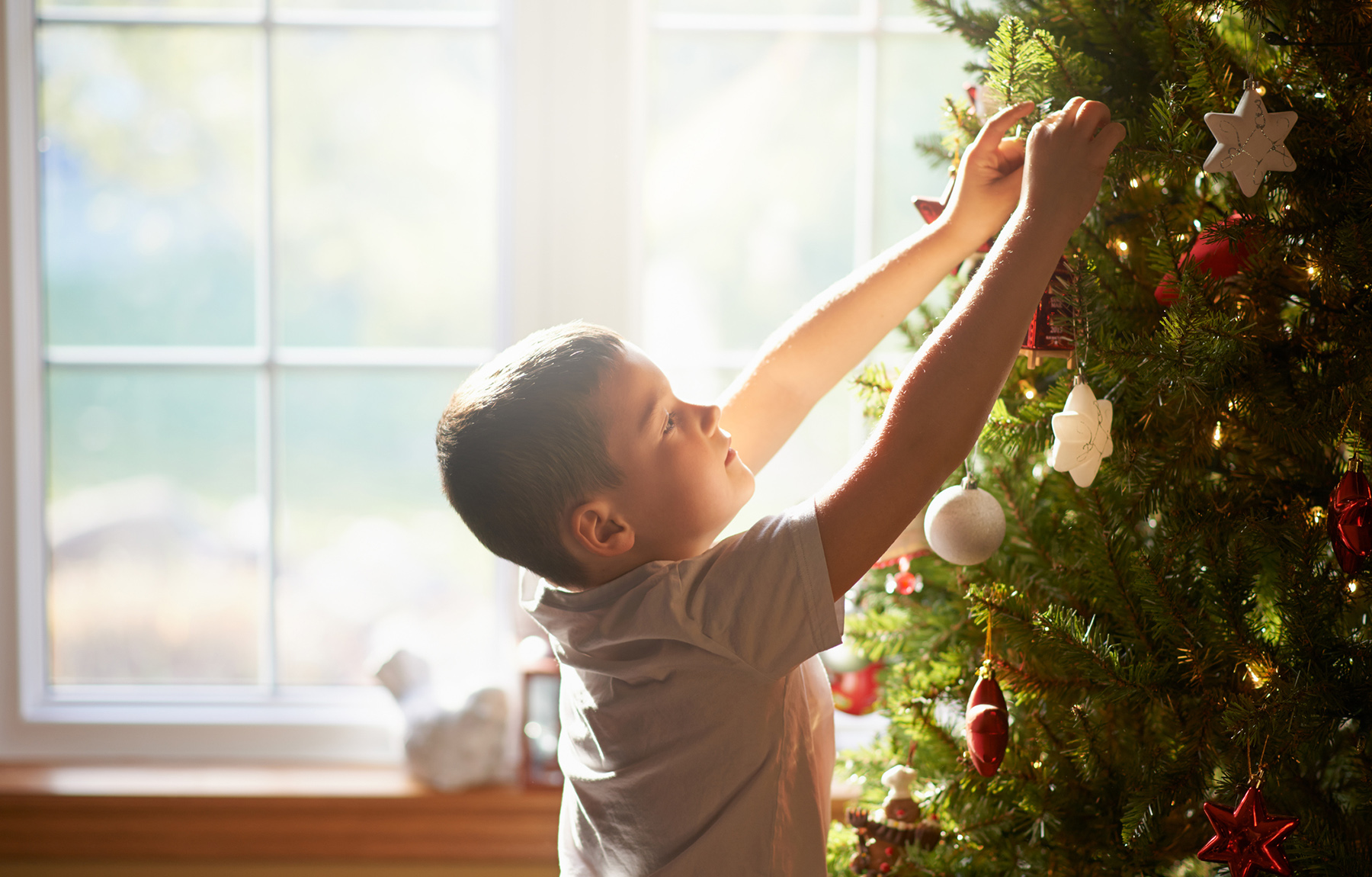 A few days ago while driving home, I could feel my blood pressure rise and my heart beat quicken when I heard the radio DJ announce that there was almost 30 days until Christmas. My mind started rattling off all the things my wife and I still need to do/start to do: gifts, decorations, Christmas cards, travel, parties, teacher gifts, and so much more. We're so busy right now. How can I even think of adding more onto an already very full plate?
For those of us in ministry leadership roles, it's even more than the usual Christmas "stuff." It's also Christmas services and ministry parties. And, after working in marriage ministry for 10 years, I would also add that more marriages and families seem to melt down during the holidays, adding to an already full schedule.
When this season should evoke feelings of joy and thankfulness, we instead experience stress, anxiety and a lack of gratitude.
Today, I want to share a few thoughts on how you and I, as ministry leaders, can maintain a thriving marriage through the busyness of the holiday season. In the midst of this chaos (and much of it being good stuff!), how can we make our marriage and family a priority instead of getting overlooked and coming in last place?
Much can be said and has been said on this topic. But, instead of giving you a long list of things to do (thus adding to the stress and chaos), I want to share two recommendations so that you can make your marriage and family a priority in the midst of the busyness of the holiday season:
Say "No" to the Wrong Things:
Exercise your "no" muscle. We don't like to turn people down or disappoint others. If I ever get a Bible verse tattooed on my body, it would probably be Galatians 1:10. Paul writes: "Am I now trying to win the approval of human beings, or of God? If I were still trying to please people, I would not be a servant of Christ," (NIV).

We need to become more and more comfortable saying no to opportunities and parties. We often think people will miss us or be disappointed if we don't attend. I hate to break it to you, but most of the time, people don't care if you and I are there or not.
We believe others think about us much more than they really do. No one thinks about me nearly as much as I think about me! People understand why we have to say no from time to time. Yes, we want to be with friends and co-workers, but may it not be to the neglect of our own family and marriage.
Ministry crises will occur (i.e., struggling marriages), but be reminded that the crisis was probably a slow fade, not an overnight event. Be careful about allowing everyone else's crisis to become your crisis.

Say "no" to your phone and email! Put your phone, your Facebook and your computer away. Play a football game outside, feast and celebrate, make memories as a family, play board games together and enjoy great movies and sports. Sometimes we just need to relax and stop working. Schedule Sabbath and rest times and stick to them.
Say "Yes" to the Right Things:
I don't want to add to your to-do list, but my wife and I enjoy doing some kind of Advent devotional during the Christmas season. It helps keep our hearts in tune with the reason for the season. Gail Hyatt, wife of author/speaker Michael Hyatt, says, "We lose our way when we lose our why." I love this line because it reminds me to always remember why I do what I do as a leader, especially during the holidays.
Plan ahead and communicate with your spouse. Get out your calendars, and plan some intentional times in the weeks leading up to Christmas.

Decide when you are going to get a tree, decorate your home and put out lights.
Plan out a date night with your spouse to go look at lights, sing carols, drink some hot chocolate or stay at home and build a fire.
Schedule some times when you go shopping together. Make a date out of it in the middle of your shopping errands.
If you have children, plan out some family times when you will watch the classic Christmas TV shows and movies. Take your kids out to see lights and start some traditions together as a family.

Say yes to the challenging and awkward conversations. Ignoring the stressful conversation with your in-laws or co-workers will not make the problems go away. Keep short accounts (Ephesians 4:26), be humble (James 4:6), believe the best (1 Corinthians 13:8), and get the log out of your own eye (Matthew 7:3-5). Stressful seasons and more time with family always seem to provide opportunities for conflict and miscommunication. Not much will add to the stress of the holidays more than unresolved conflict!
Bonus Application:
The last recommendation I'll make is to say no to the wrong things and yes to the right things all year long. Don't just apply this during Christmas. The best way to deal with the busyness of Christmas is by preparing for it months before the chaos. Plan ahead, work on your marriage, and say no all year long. Apply these recommendations and you'll be able to maintain and celebrate a healthy marriage before, during and after the busyness of the holiday season.
Follow Us
Stay connected to us and be the first to know about exclusive deals and upcoming events.