Ministry Changes When It Becomes Personal
Jesus made a difference, because Jesus made it personal. He called Zacchaeus by name. He addressed the Samaritan woman's past. He spent time in Mary and Martha's home. He invited each disciple to follow Him. He intercepted Saul on road to Damascus. We have the same opportunity. Ministry changes when it becomes personal—just like it […]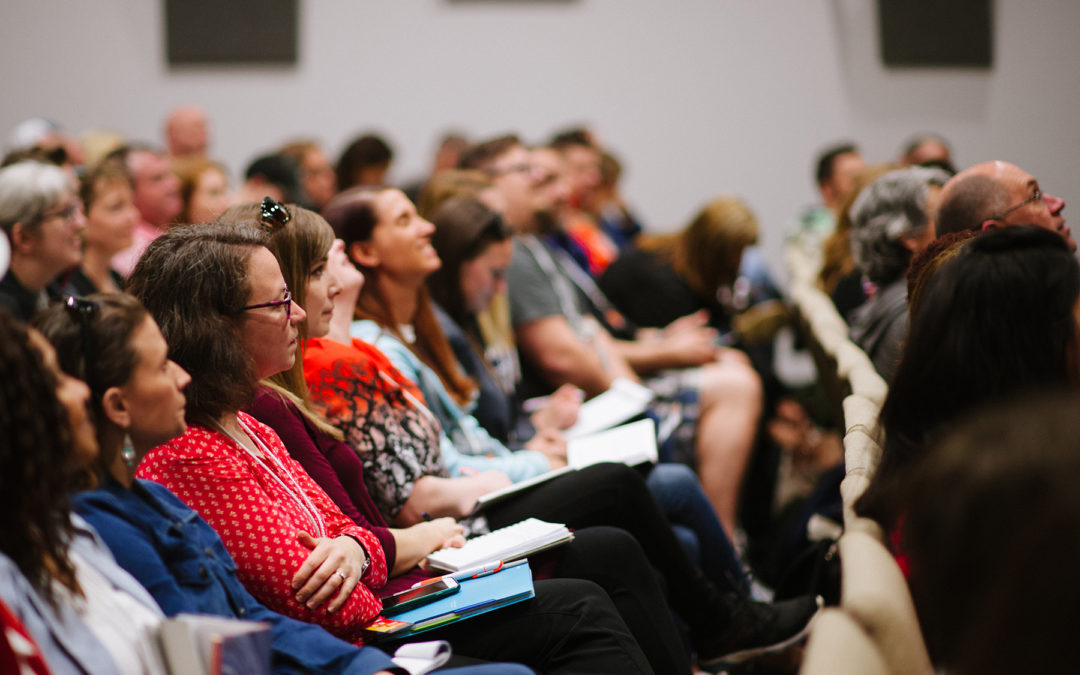 Jesus made a difference, because Jesus made it personal. He called Zacchaeus by name. He addressed the Samaritan woman's past. He spent time in Mary and Martha's home. He invited each disciple to follow Him. He intercepted Saul on road to Damascus.
We have the same opportunity. Ministry changes when it becomes personal—just like it did for Jonathan Tuley, director of SalemKIDS at Salem Church in New York. Read on to learn how personal investments by his peers changed the trajectory of his life.
Wow, where do I start in explaining what The Orange Conference means to me? Simply put, God used The Orange Conference to lead me to my calling in life.
I want to give you a little background context as to why Orange has played such a powerful role in my life. Six years ago, I was completely resistant to the idea of being in full-time ministry. Right after college, I accepted a position as a part-time worship leader at a small country church in north Georgia. Prior to this, God had begun the process of healing in my life—but I had a long way to go. I had one foot in the door and one foot out. Meaning, if stuff hit the fan, I could bail at any time and no harm would be done. The reason for my resistance stemmed from growing up in a pastor's home and being constantly let down by the church.
We moved around a lot, mostly because of bad experiences in churches. One experience that impacted my view of church was when I was 12 years old. My dad was the pastor of a mid-sized church in Maryville, Tenn. He would arrive at church much earlier than the rest of the family. That morning, my mom, my two sisters, and I pulled into the parking lot of the church to find a few of the deacons in front of the church yelling and waiving their finger at my dad. Things escalated when one of the deacons starting swinging punches at my dad. I remember feeling so much anger toward those men. Shortly after that, my parents received an anonymous letter in the mail saying that they felt it was their Christian duty to tap our phone lines for the past few months and record conversations of my dad venting to his mentors about the situation, and they were going to release the tape to everyone in the church. From that moment on, church was no longer safe for me. I could no longer trust the body of Christ.
As I said earlier, by the time I graduated college, God had begun to heal some of the wounds in my heart, but I still wasn't able to fully surrender to the call of ministry and ultimately fully surrender to Christ. I spent three years at that country church in Georgia. They didn't love the new music I sang on Sunday mornings but they loved ME. That was such a huge part of my healing. We both took a chance on each other and God taught both of us a lot though the process.
After three years, I discerned that my time was up at the church and accepted a part-time position at another church in Chattanooga, Tenn., as the worship leader. Ten months later, the pastor approached me and asked if I would be willing to work full-time as the worship and kids director. I had worked in daycare and preschools off and on since high school and really enjoyed working with kids, but I had never considered being a kids' pastor. I was completely freaked out at the idea of being on staff full-time at a church. That would mean I would have to place my livelihood in their hands. It was like diving into a marriage relationship. Nevertheless, I took the plunge and accepted the position.
I reached out to a friend of mine from college who was a kids' pastor. That was the start of a great friendship. He called me twice a week and helped me navigate through the challenges I was facing. One day, he told me about the Orange curriculum. I had never heard of it but I took his advice and gave it a shot. Later, he invited me to go to the conference with him. I told him I couldn't because I didn't have it in my budget. He said, "Well, let me see what I can do." He called me later that week and asked if I would consider volunteering with him so we could go for free. He told me that he had given his ticket to one of his leaders and that he would be more than happy to volunteer with me. I was sold! I remember the theme was, "Say Yes to the Next Generation." It was as if that theme had been created just for me. I walked away from the conference with a lifelong passion for the next generation. God had given me a vision to create a safe place for kids, so that when bad things happen they have a person and place they can run to.
Our kids' ministry mission here at Salem Church is to lead kids into a loving and lasting relationship with Jesus through loving relationships, parent partnerships, and energetic biblical teaching. God uses The Orange Conference every year to keep this mission in the forefront of my mind and to help me stay focused on His calling on my life. I'm thankful for the wonderful opportunity to influence the next generation of Christ-followers. And I'm thankful for Orange and the incredible impact the organization has had on my life.
Read more on this topic:
https://orangeblogs.org/orangeleaders/2019/01/15/orange-conference-breakouts-decide-attend/
Follow Us
Stay connected to us and be the first to know about exclusive deals and upcoming events.