The Impact of Telling Kids Stories Over Time
"Stories over time move us to imagine a world beyond ourselves." —from the book, Playing For Keeps The Importance of Stories Stories are important. There's a reason why Jesus constantly spoke in parables to his disciples. And there's a reason why kids seem to gravitate towards story books. Stories allow us to make sense of […]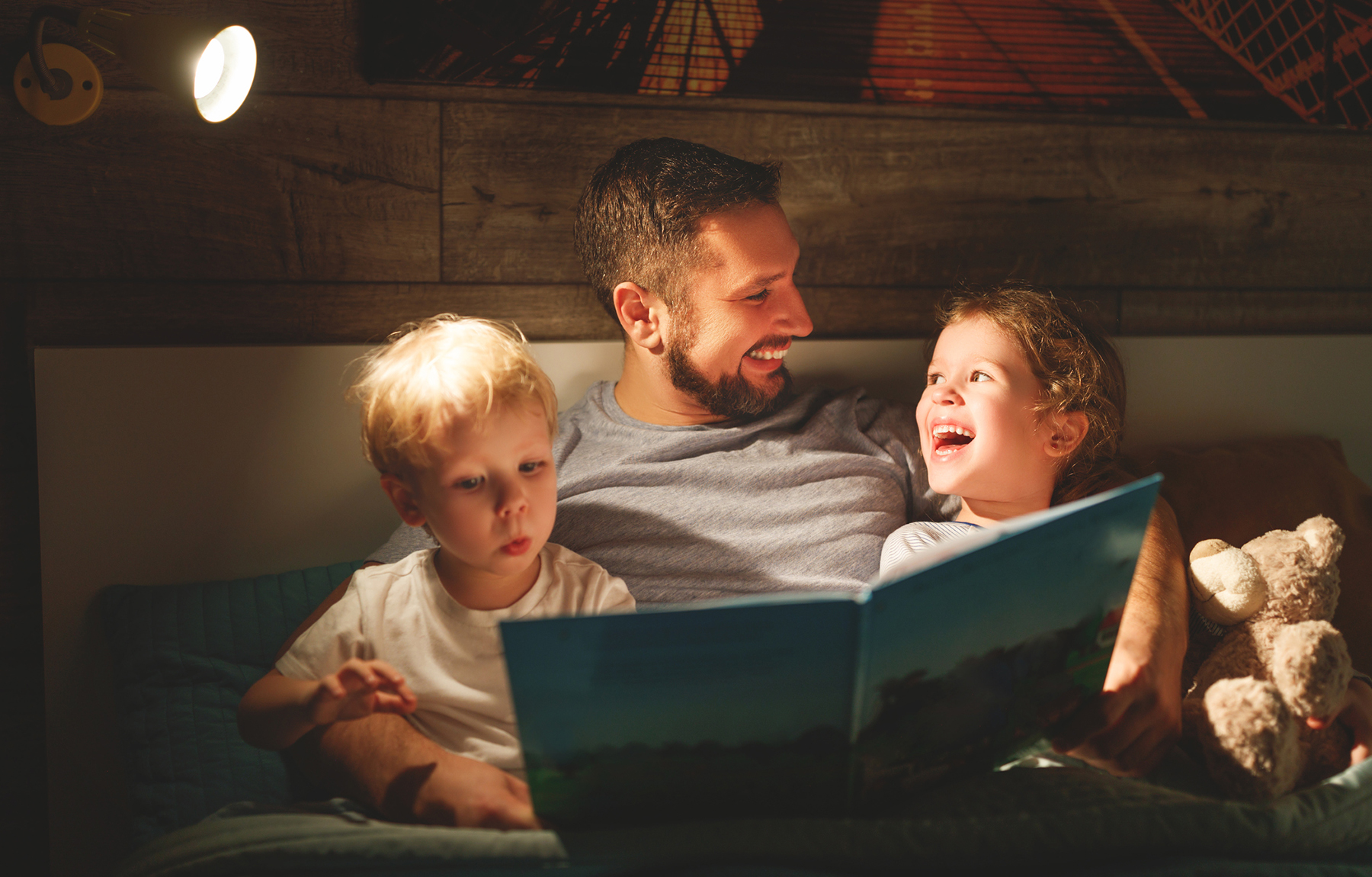 "Stories over time move us to imagine a world beyond ourselves."
—from the book, Playing For Keeps
The Importance of Stories
Stories are important. There's a reason why Jesus constantly spoke in parables to his disciples. And there's a reason why kids seem to gravitate towards story books. Stories allow us to make sense of the world around us. Which is especially important for kids.
Just imagine trying to explain the theological significance of the Christmas story to a child.
You could set up the historical precedent by giving a timeline overview of the Old Testament prophets from Isaiah to Malachi.
Then you explain the etymological roots of the Hebrew word for 'savior.'
For fun, you'd add in a statistical analysis of the nation of Israel's population.
And you finish with a contextual overview of the local cultural and religious zeitgeist.
And you would watch as all of this information sailed over that child's head. Or you could just tell them a story about the birth of Jesus. Because stories connect with us on a deeper, more meaningful level. For kids, stories also engage their imagination.
Every Kid Has a Story
We also have to realize that every child has a story. Every child in your church and community has a background that gives them a perspective on the stories they hear. And to truly connect with them, we have to learn and understand their stories.
When we hear someone's story, it builds empathy. It's hard to hate someone when you know their story—you may not always agree with them, but at least you know where they're coming from. So provide kids with an opportunity to share their story.
It takes an environment of trust for someone to share their story. Help kids feel safe enough that they can open up in your ministry. One way to do that is to tell your own story. Sharing your own background show kids that it's OK to be open and vulnerable around others.
The stories you tell at your church can help a child better understand their own life's story.
Stories Build Relationships
When you or your ministry volunteers tell stories to kids, it opens up the opportunity for relationship. Because of the power of story, the storyteller plays an important role in the life of a child. And this is a responsibility you shouldn't take lightly.
Telling stories to kids gives them a better perspective on their culture and community. It engages their imagination and builds empathy with others. Perhaps most importantly, stories give children an avenue to appreciate their Heavenly Father and what he has done for them.
Jesus used stories to connect with people from different backgrounds. We can do the same thing. Stories are a common language shared by all people. It's also the bridge between generations. Not only that, but telling stories helps to build the trust needed to get kids to open up.
Storytelling can forge a lasting relationship between you and the kids in your ministry.
Telling Stories over Time
"Stories over time matter, especially when they come from parents and leaders who care." —Playing for Keeps
Storytelling isn't just something that happens in your ministry once, or even once a year. It needs to happen regularly. Stories are an important part of discipleship and relationship building. So make stories a consistent part of your ministry.
How do you tell stories over time in your ministry? Here are a few ideas:
Pick out stories from the Bible for kids to read or act out aloud.
Encourage kids to share stories from their own lives that connect with scripture.
Ask open-ended questions that invite storytelling from others.
Have volunteers share personal stories from their own lives.
Prompt kids to ask their parents' stories when they get home.
Ask kids to talk about their favorite stories
The stories a kid hears and experiences over time helps to shape and mold them. They can also build relationships with leaders who can influence their life. Help to mold the next generation for the better by telling them stories that encourage and inspire. How does your ministry tell stories over time?
Read more on this topic:
https://orangeblogs.org/orangeleaders/2018/09/21/5-things-sgls-need/
Follow Us
Stay connected to us and be the first to know about exclusive deals and upcoming events.