Andy Stanley Shares About Clarity, Controversy and Irresistible Faith
I first stepped into the doors of Buckhead Church almost seven years ago. As a young leader, I was constantly looking for new ways to approach ministry in different contexts. A friend pointed me toward Andy Stanley and the team at North Point Ministries as an example of those who were doing fresh and innovative […]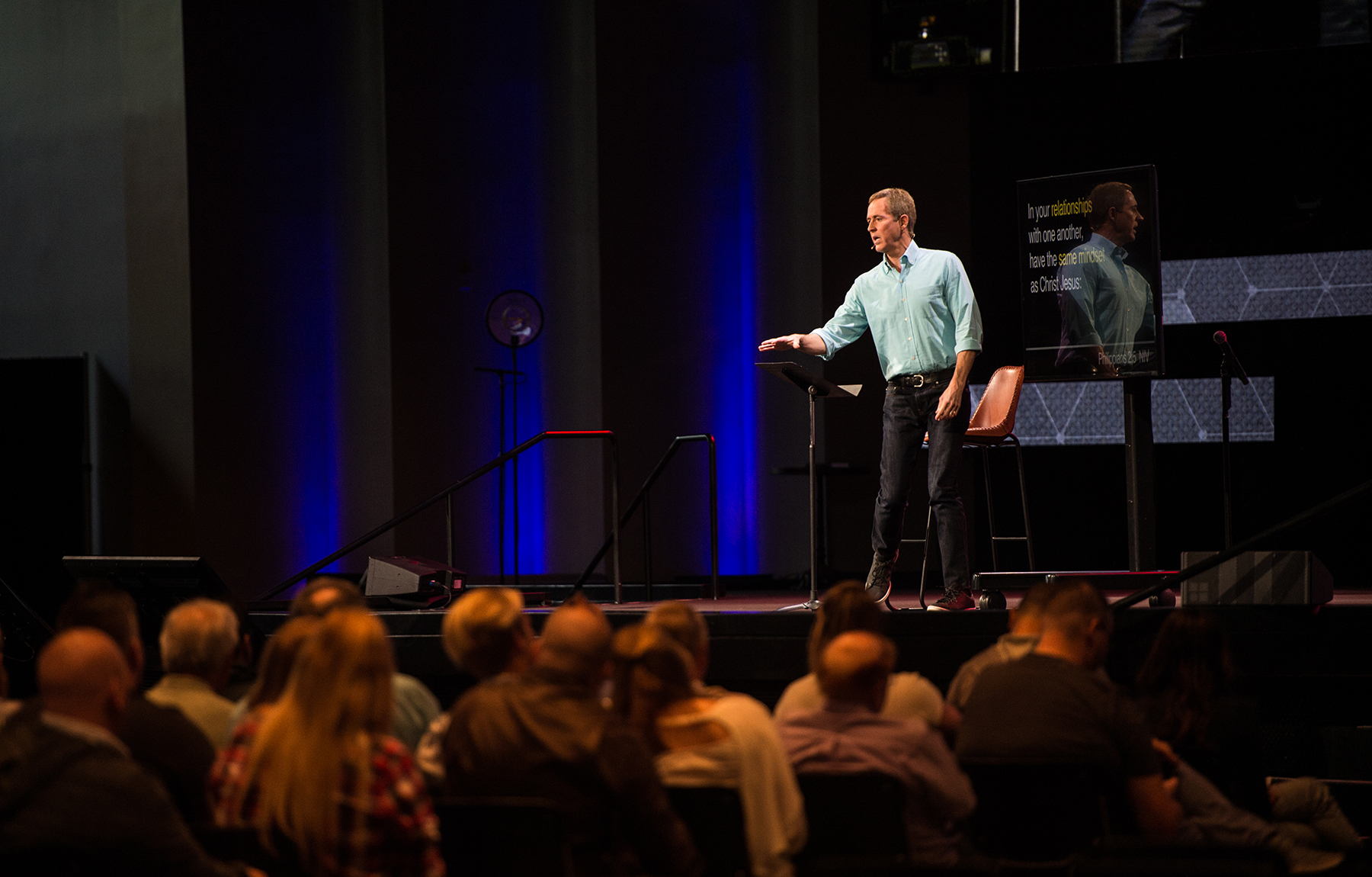 I first stepped into the doors of Buckhead Church almost seven years ago. As a young leader, I was constantly looking for new ways to approach ministry in different contexts. A friend pointed me toward Andy Stanley and the team at North Point Ministries as an example of those who were doing fresh and innovative things in the church every single week. So that Sunday, I went.
And you guys, I was blown away.
By the time that hour was up, I'd sought out a volunteer just to ask, "How do you do this?" One volunteer pointed me to another, who pointed me to a production team member, who pointed me to someone on staff, and well, years later I'm still here!
Since then, Andy Stanley has graciously given my wife and I the opportunity to step into and work alongside the ministry he's leading through North Point. And I say this without exaggeration: It has changed the course of our lives. Andy has become a friend, a mentor, and a leader who has influenced and propelled the direction of my ministry.
That's why it was such an honor for me to sit down with him on my podcast recently to talk more about his heart for the local church, his message for the next generation, and more from his new book, Irresistible: Reclaiming the New that Jesus Unleashed for the World.
I truly do hope you'll take time to listen to our conversation, but I wanted to share with you just a few takeaways that I think are so important for young faith leaders like us as we move forward in ministry:
Love the local church.
Have a deep concern for those who feel distant or don't believe.
The Old Testament is powerful and relevant, however it's the backstory not the main story.
Be compelled to reach the next generation.
Believe that Christianity is irresistible.
Remember that the story is extraordinary.
Subscribe to A Greater Story with Sam Collier Podcast today on iTunes or at AgreaterStory.org/RADIO. Sam is also the director of city strategy for Orange!

"A conversation on Clarity, Controversy and Irresistible Faith"
In the interview linked below, Sam Collier interviews legendary pastor and speaker, Andy Stanley! They discuss, his new book, Irresistible, North Point Ministries and the recent controversy around the book. We hope you'll take a moment to hear Andy and Sam wrestle with these difficult topics and gain extreme clarity on Andy's love for the Old Testament but passion for the new that Jesus unleashed into the world.
Watch the interview here:
Listen to the podcast here.
Follow Us
Stay connected to us and be the first to know about exclusive deals and upcoming events.