New Year. New Me. And This Time, It's Personal
You can see the difference in a leader who is just showing up and a caring leader who shows up predictably to create a safe community. There's an obvious difference between someone reading off a script and someone who has crafted an engaging, relevant, and memorable experience. And you can feel the climate change in […]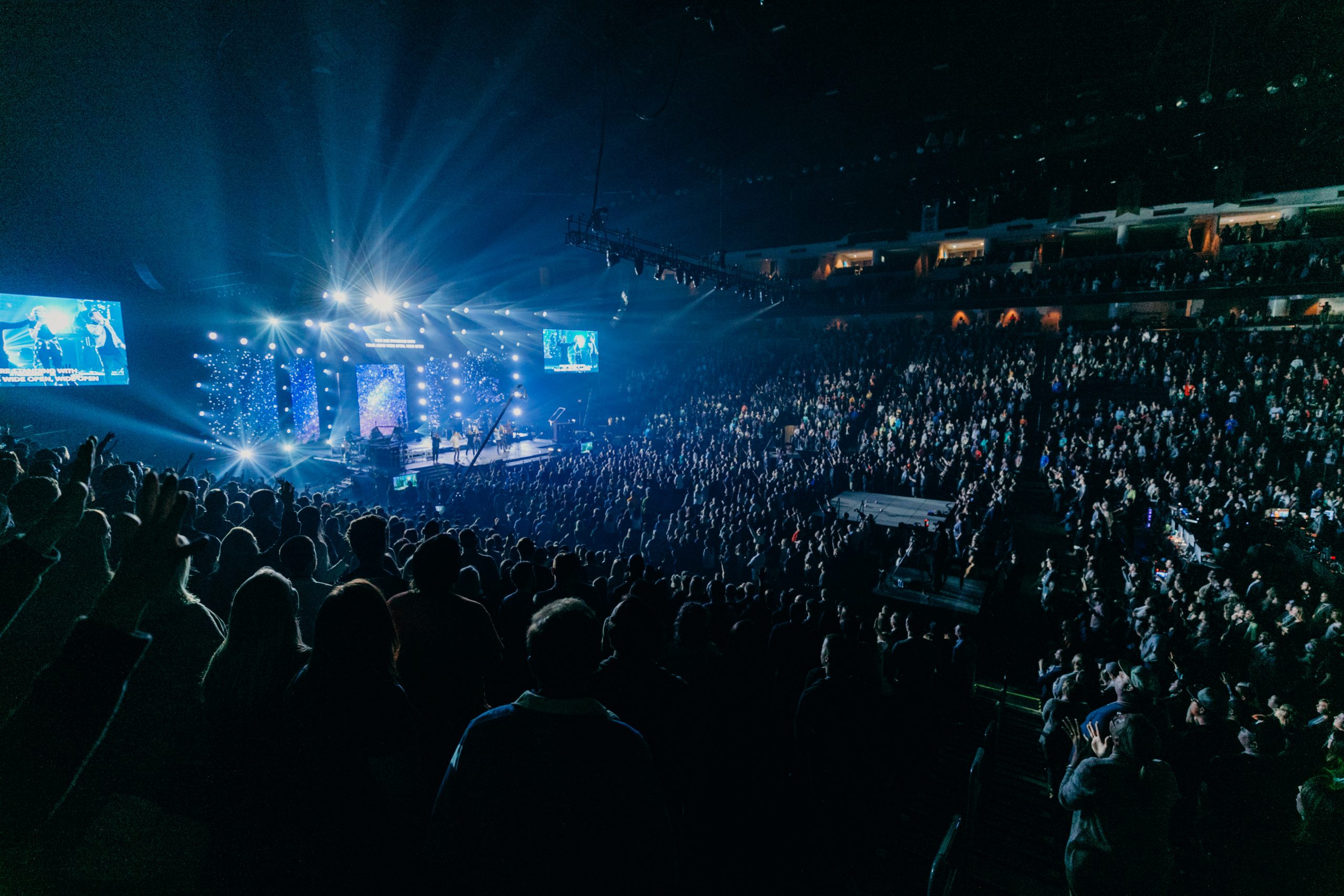 You can see the difference in a leader who is just showing up and a caring leader who shows up predictably to create a safe community. There's an obvious difference between someone reading off a script and someone who has crafted an engaging, relevant, and memorable experience. And you can feel the climate change in a ministry when the leader goes from checking off another Sunday to aligning a team with a common language and strategy. The difference comes, and things begin to change, when you make it personal.
In the early church, when the believers form a community, the writer of Acts says: "All the believers devoted themselves to the apostles' teaching, and to fellowship, and to sharing in meals, and to prayer," (Acts 2:42, NLT). This year, make it personal by deepening your devotion. Leave behind excuses, take off the masks, and get real with your community. Steward well the gift you were given in being a part of the local church. Don't just tell people to join a volunteer team or life group but model what it means to make community personal.
Paul challenges us to make our work personal when he writes: "Work hard so you can present yourself to God and receive his approval. Be a good worker, one who does not need to be ashamed and who correctly explains the word of truth," (2 Timothy 2:15, NLT). This year, make it personal by working for the Lord. If you work only to find the approval of your pastor you might be tempted to cut corners when not being supervised. Work on both the big projects and the minor details with a heart full of worship.
Paul also offers some encouragement when he says: "So let's not get tired of doing what is good. At just the right time we will reap a harvest of blessing if we don't give up," (Galatians 6:9, NLT). We all know how long most New Year's resolutions last, but most people don't make their commitment personal. As leaders in the church, we realize the impact we have in this next generation. Let's make the mission personal and not get tired of caring for people.
This year can be a time of both personal and professional growth but it begins with you! Will you take on Orange Conference 2019's theme and make it personal?

At OC19, you'll join over 8,000 ministry leaders as we learn together the reasons why…
some volunteers have a deeper commitment
some parents engage at a more practical level
some ministries make a greater impact
some churches have wider influence
some leaders leave a lasting mark
You will hear from a diverse group of educators, pastors, and professional leaders whose practical insights and experiences will challenge you to improve how to do ministry and grow as a leader.
OC19 will be a challenge to start over every week and remind each other that
It's Personal.
Register today and pay only $279!
Prices go up tomorrow!
Follow Us
Stay connected to us and be the first to know about exclusive deals and upcoming events.