Answered Prayer, Life-Change, and The Orange Conference
You've likely heard the saying, "Be careful of what you pray for, it might just come true." That saying has been around for a long, long time, and has been proven true for as long as any of us can remember. I've reflected on that thought many times thanking God for, time and again, coming […]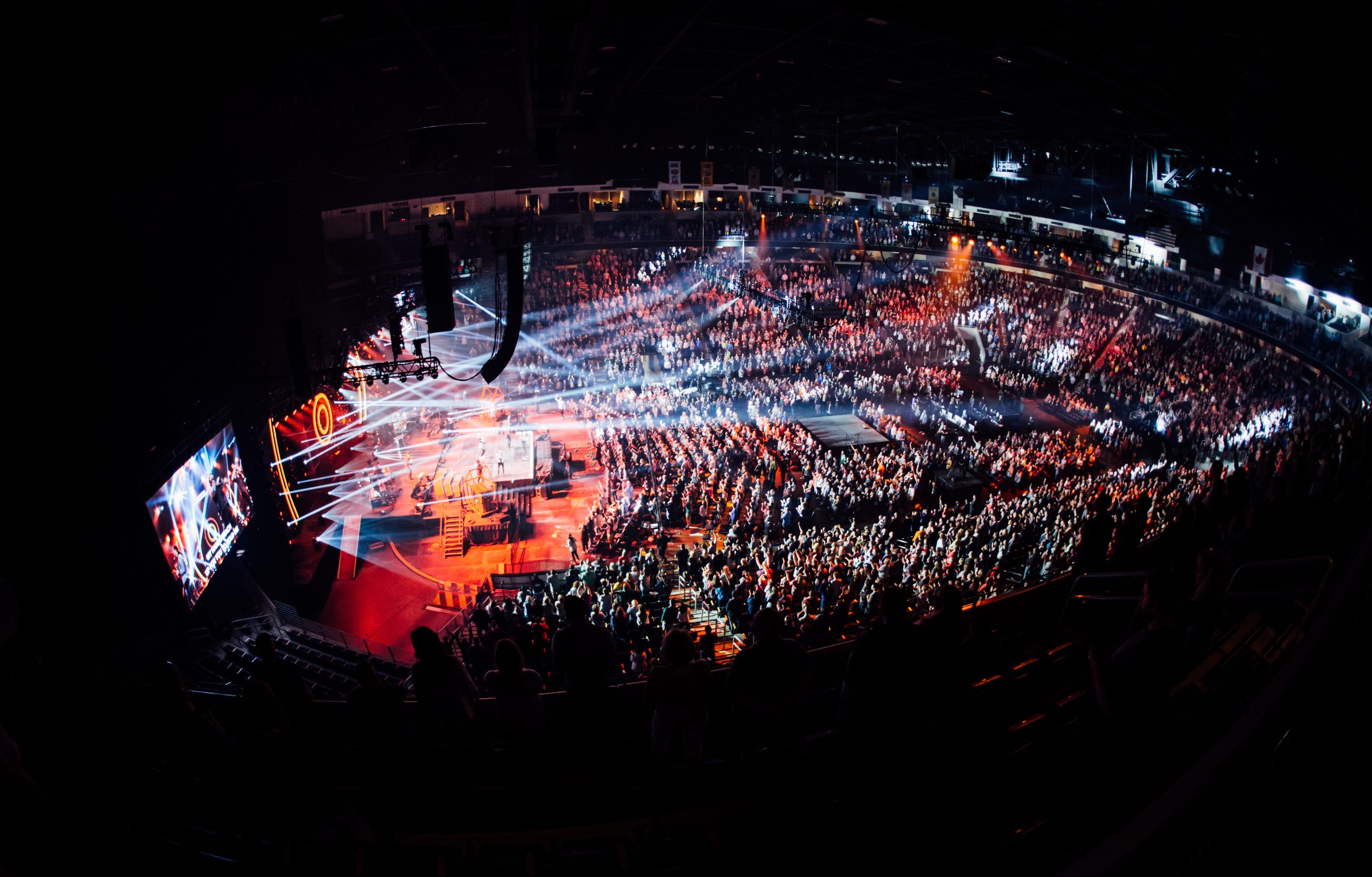 You've likely heard the saying, "Be careful of what you pray for, it might just come true." That saying has been around for a long, long time, and has been proven true for as long as any of us can remember. I've reflected on that thought many times thanking God for, time and again, coming through on things I was praying about. Well, I'd like to share with you one of the biggest prayers I've prayed and how God used The Orange Conference to answer what I had been praying about.
I was once an introvert, or maybe I was just a closet extrovert and didn't know it. I was and am also a children's pastor, and while I've never had a problem being an "extrovert" with kids, adults were a whole other issue. I had no desire to talk to people I didn't know. It just wasn't me. It really crippled me in ministry for a number of years because I neglected to connect with people by simply talking to them. I recognized this one day and knew I had to change it.
I began praying to the Lord to change me. Not to make me some exuberant extrovert, but to simply be brave and courageous enough to speak to strangers and genuinely pour into them in some way. Not long after beginning to make this issue a matter of prayer, it was time to leave for The Orange Conference. I had been attending The Orange Conference and Orange Tour for years and always got some really good information, tools, and insight to bring back home with me. But something happened that year, that hadn't happened previously, because of the season of prayer I was in. God had the answer to the very thing I had been praying about. In Atlanta, Georgia. At The Orange Conference. Here is a look at how God answered it:
I heard Ryan Leak speak about how he visited his local Starbucks multiple times a week and began asking the folks who worked there how he could pray for them. That rocked my world. I took that idea back home with me and began asking folks who were serving me at places like Chik-fil-A how I could pray for them. Just that one little question has produced a new confidence in me as an introvert to become more personal with "strangers" that I see on a weekly basis.
After returning home from The Orange Conference, the senior pastor and staff began noticing a change in me. I was more talkative, personable, and overall, a changed person. Praying for God to do something new in me even resulted in a job change while at that church. I would still be the children's pastor, but I was also asked to take on a local outreach initiative because my heart for our community had been changed so greatly. I don't know about you, but I've not met very many introverts who were also outreach minded and gifted. It all started with a prayer and testimony of what God could do if I was willing to be stretched a bit by Him. I've been blessed to see and hear of how those prayers have been answered. God has honored it in such a mighty way.
My life has been forever changed by praying for God to mold me, and by Him putting me under leadership at Orange Conference that would speak those truths into my life. Incredible leaders like Ryan Leak, Misty Phillips, Tom Pounder, Reggie Joiner, Jeff Henderson, and many more who've empowered me through The Orange Conference to not fear being who God wants me to be and to eagerly pursue opportunities to be for my family, for my community, and for my church.
This is why The Orange Conference is personal to me.
Leaders, pray right now that God would do a new work in you and then make plans to attend The Orange Conference coming up May 1-3, 2019, to help strengthen and unleash who and what God wants you to become.
Register for The Orange Conference by December 20, 2018, to save $70 off of regular rates!
Read more on this topic:
https://orangeblogs.org/orangeleaders/2018/12/17/personal-orange-blogger-week/
Follow Us
Stay connected to us and be the first to know about exclusive deals and upcoming events.