Empowering Youth Leaders to Be the Church
The comment, "The youth are the future of the church," has always made me cringe. It would be said in meetings, interviews and the halls of our church. Oftentimes, I would stop the well-meaning utterer of this phrase and politely (most of the time) correct them by saying, "No, they are the church now." This […]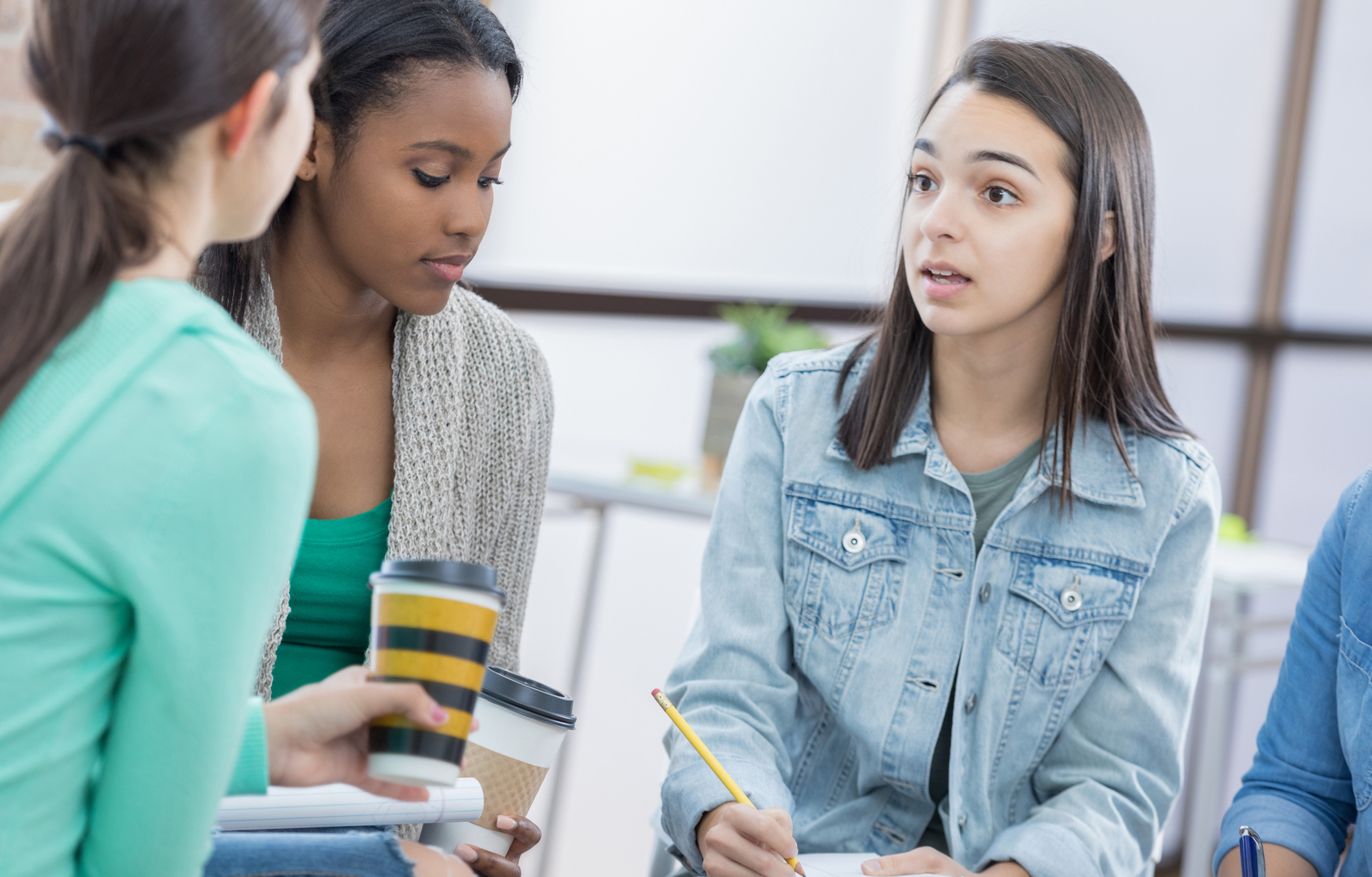 The comment, "The youth are the future of the church," has always made me cringe. It would be said in meetings, interviews and the halls of our church. Oftentimes, I would stop the well-meaning utterer of this phrase and politely (most of the time) correct them by saying, "No, they are the church now." This always led to polite, halfhearted agreement.
You see, our church has been on the path to being Orange for a decade. We send leaders to the conferences, read all the books, and host a monthly family experience. We are all-in for small groups and widening the circle. These concepts work, and we have seen the fruit in mission and ministry. We have teens serving, and going on mission trips as well as engaged parents, and leaders who take initiative and follow up. Ministry is going well. . . .
I say all of this not to pat our church on the back, or to take a victory lap. I say all of this to let you know all the parts we got right, we still missed the whole. We missed the Big Win. We missed the action behind the words.
The look on a 16-year-old boy's face proved it.
This summer I met with a few teenagers one-on-one, over lunch or just hanging out in my office. I began asking a few questions. To be honest, I am not sure I was interested in the answers. Looking back, I think I asked the questions so I could say I had asked the questions. It is not that I felt the time spent with our teens was wasted. It was more that I doubted, and thought, What could they really tell me?
So, sitting in my office I asked a 16-year-old boy a question that changed the way I define a "win" in ministry. This high school junior is an engaged kid despite his shyness. He leads a group of kindergarten and first-graders each week, and participates in youth group. On Thursday nights, you will find him still in his soccer uniform leading games at our midweek elementary program. He drives straight from the varsity soccer field to be a part of this ministry.
He is a good kid, but I did not expect more than the usually canned, "I don't know," or "nothing" response when I asked: "What do you wish we had done when you were in RP Kids?"
To my surprise, he said: "I need to know how to find things in the Bible. I know who to ask for answers but if I want to find it myself. How do I do that other than Google?"
This answer led to more talking and brainstorming. By the end of lunch, we had decided to host a Discover the Bible Night for kids in the fall. His excitement for the idea was contagious. In one lunch, he had gone from a kid who led from a curriculum printout to an empowered leader.
Later that day I relayed the new program night to our executive pastor. She loved the idea so much that it morphed into a night for adults as well as kids. This led us to conversations with our youth and nursery coordinators. Now the night includes teens and nursery care. One conversation had now become many. A church-wide event emerged.
Let's fast forward to two weeks ago and the kick-off of a now quarterly Discover the Bible Night at RP Church. From the point of view of attendance, fellowship, and fun, this ministry event was a success. Those serving felt the value, those attending took something away and for one 16-year-old boy, ministry became personal. The church had listened.
The look on his face that night showed me what we had been missing. It is easy to say the youth are the church. It is amazing what can happen when we finally get out of the way and let God lead them to be the Church.
Read more on this topic:
https://orangeblogs.org/orangeleaders/2016/03/14/4-essential-ingredients-of-an-orange-church/
Follow Us
Stay connected to us and be the first to know about exclusive deals and upcoming events.