The Power of Prayer and Community
by Pastor Jason Noble In the midst of a family's greatest need, "we can do more together" became more than just a good tagline for our church—it became reality for the Smith family, our congregation, and the entire community. John Smith fell through the ice in Lake St. Louise. John was under the water for […]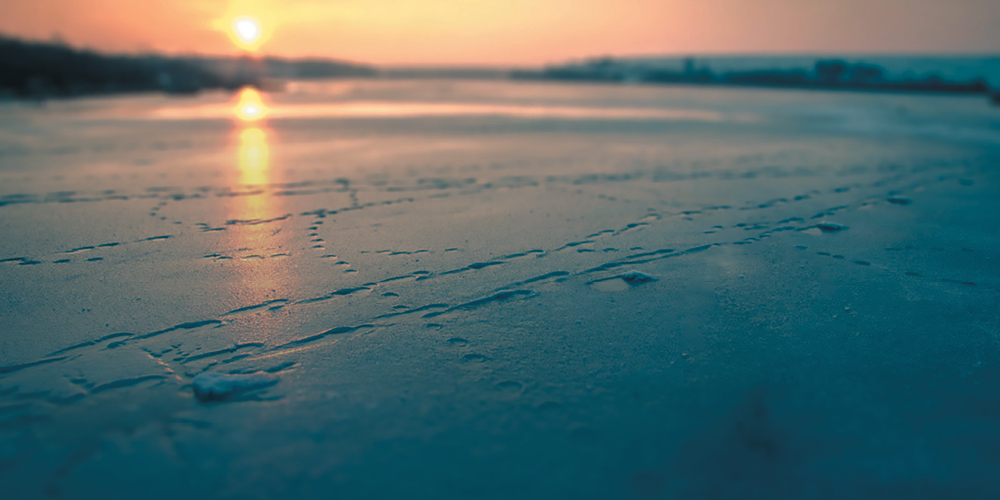 by Pastor Jason Noble
In the midst of a family's greatest need, "we can do more together" became more than just a good tagline for our church—it became reality for the Smith family, our congregation, and the entire community.
John Smith fell through the ice in Lake St. Louise. John was under the water for 15 minutes before the first responders found him and pulled him out. He had no heartbeat or pulse. At the hospital they worked on John for another 45 minutes to no avail; at this point he had been without oxygen and a pulse for more than one hour.
That's when the doctor invited Joyce Smith into the hospital room to say goodbye to her son. She walked into the room—but refused to give up. As loud as she could, she cried out: "Holy Spirit, come and save my son." At that moment the machines came alive. John had a pulse!
But that was only the beginning of an incredible fight. John was basically brain dead; all of his organs were in catastrophic failure. The doctors said he had a one percent chance of living overnight, and if he did survive, he would be in a vegetative state the rest of his life.
At that moment, a group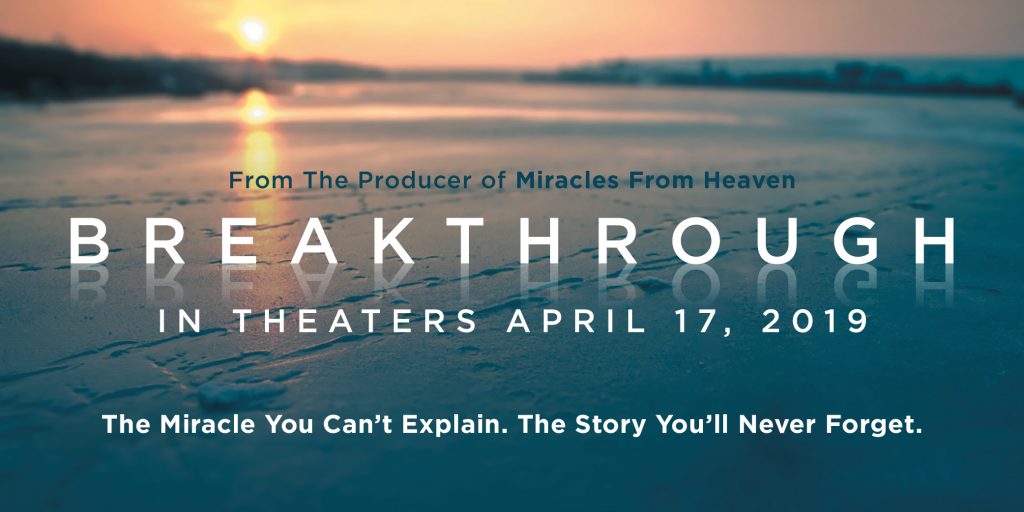 of pastors and I walked into John's room and began to pray over him. Our church and community were activated to pray as well. The waiting room was full of people praying for John and being present for his parents, Joyce and Brian. Prayer requests went around the world on Facebook.
Through a series of miracles, the power of Joyce's prayers and steadfast resolve, and the church and community praying, we saw God do the impossible. "We can do more together" came to life right in front of our eyes as John walked out of the hospital 16 days later—completely healed. We saw the power of a praying community and church coming together with an expectation to overcome the impossible.
Joyce Smith wrote a book called The Impossible that tells the full story. Joyce has joined forces with 20th Century Fox, producer DeVon Franklin (The Star, Miracles From Heaven), and executive producer Pastor Sam Rodriquez to bring this incredible true story to movie theaters starting April 12, 2019.
The movie BREAKTHROUGH will be a great outreach tool for churches this coming Easter. With the movie releasing in theaters the week before Easter, churches like yours have a unique opportunity to move beyond the four walls and reach into the community. Multiple resources are being created for churches to use to help you reach out to your community.
One great opportunity to maximize ministry impact is to make plans to buy out a theater in your city. When your church buys out a show time, you can host the event and share information about your church. What a great way to invite people in your community to your Easter Sunday services! Encourage your church families to buy tickets not only for their own family, but also a family in their neighborhood that doesn't know the Lord.
Movies are an incredible tool to reach your community. For more information on how to use BREAKTHROUGH this Easter, be sure to visit BreakthroughMovie.com. I look forward to seeing you, your church, and your community at the movies beginning April 12, 2019. After all, "we can do more together!"
Pastor Jason Noble is the Smith family's pastor and has walked the journey with them during this challenging time.
Follow Us
Stay connected to us and be the first to know about exclusive deals and upcoming events.