Invest in Yourself at The Orange Conference 2019
Personal development is just that—personal. So, don't leave it to chance. Now is the time to start thinking about investing in yourself as a person, leader, and teammate. And, for ministry leaders, there's no better place to invest in yourself than by attending The Orange Conference 2019. This year's theme, "It's personal" will serve as a […]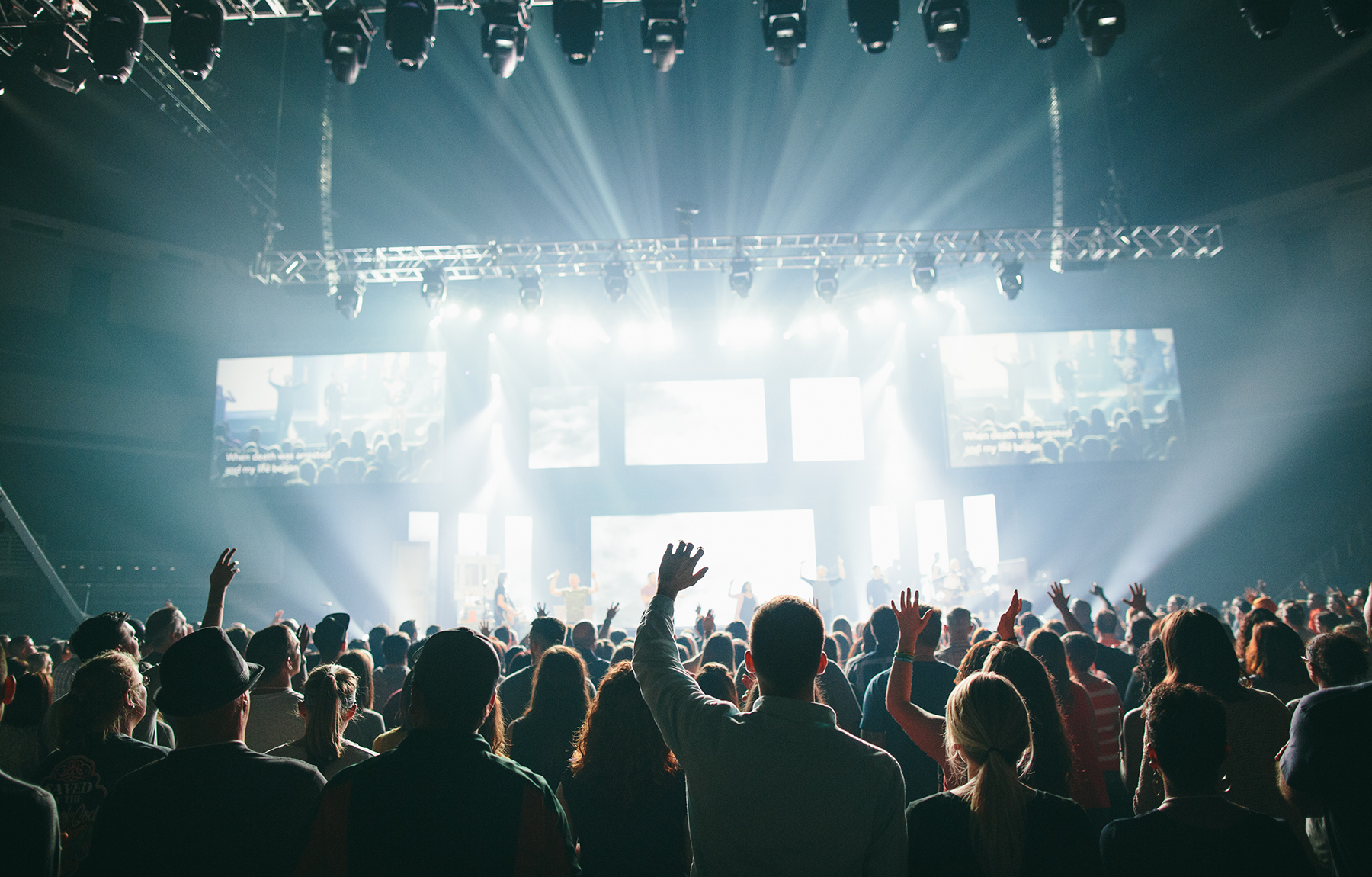 Personal development is just that—personal. So, don't leave it to chance. Now is the time to start thinking about investing in yourself as a person, leader, and teammate. And, for ministry leaders, there's no better place to invest in yourself than by attending The Orange Conference 2019.
This year's theme, "It's personal" will serve as a reminder that we all operate at our best when we are deeply invested in our churches, ministries, teams, and ourselves. Meaningful engagement and real connections are what will shape you as an individual for the better, not simply a sense of responsibility to a job.
[bctt tweet="We all operate at our best when we are deeply invested in our churches, ministries, teams, and ourselves." username="orangeleaders"]
This is your opportunity to take a few days away to get refreshed, inspired, equipped, and empowered to become the person and ministry leader you want to be.
Make the easy investment.
If you have a personal development budget, it should be a no brainer to join us in Atlanta this May. For over a decade, church leaders and volunteers have made The Orange Conference a place that feels like home. It's where you can network with peers, hang out with your team, meet new friends, hear the latest innovations in ministry, and much more.
We often hear that people don't just feel like they're attending a conference, but a family reunion. If you haven't made your way to the event yet, this is your invitation.
Make the hard investment.
For some of you, it will be a harder decision. And that's because you don't have a personal development budget. In fact, you may even have laughed at that phrase, wondering if it will ever apply to you. No, if you make your way to OC19, it will be at your own cost. And that's even more personal.
We understand how difficult that choice might be, and want to recognize that sacrifice. In exchange for you taking the time, effort, and money to be with us, we'll give you the best experience possible. From the world-class speakers, to the thoughtful environment, to the relevant and practical information that will be communicated, to the fun we'll have together, and yes, even to the other attendees you'll be rubbing shoulders with, our goal is to provide you with an unparalleled three days. It's the least we can do.
Make the best investment.
We want you to leave Orange Conference with more than you arrived with. In addition to a notebook full of words and ideas, we want you to take home a renewed sense of purpose and vision for your life, your ministry, your church, and your community.
It's a tall order, but we've seen it happen time and again. Of course, it's going to take all of us to make it happen, but we're in if you are.
You may have a personal development budget or you may not. You may have plenty of vacation days or you may not.
One thing is for sure. Nothing changes if everything stays the same.
Whether you are on the verge of burnout, couldn't imagine things getting any better, or are somewhere in between, Orange Conference 2019 is the place where you'll find exactly what you need.
Will you make the investment? We think you're worth it.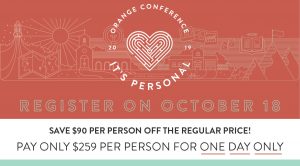 Save $90 off the price of a full priced ticket
when you register on opening day, October 18.
Follow Us
Stay connected to us and be the first to know about exclusive deals and upcoming events.