Everything Changes When It's Someone You Know
This week, covered here and on the websites of our Orange Bloggers, we're going to take a look at the OC19 theme, "It's Personal." Because, there's a reason . . . some volunteers have a deeper commitment some parents engage at a more practical level some ministries make a greater impact some churches have wider […]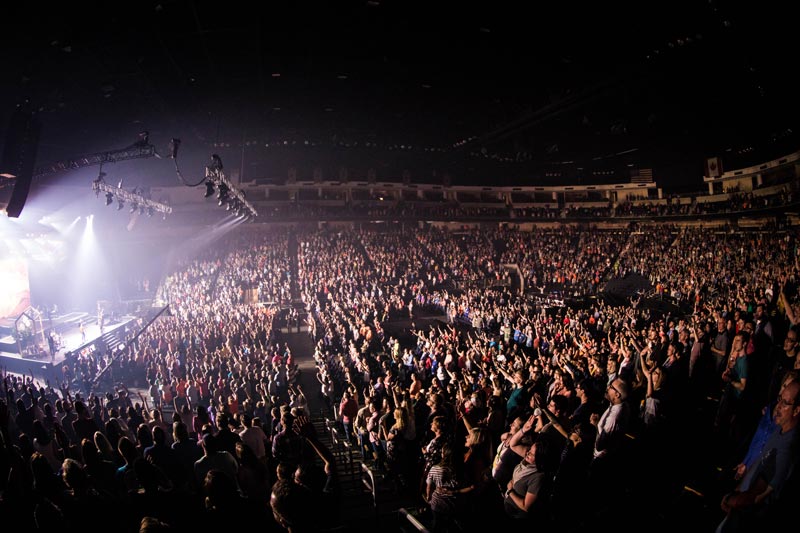 This week, covered here and on the websites of our Orange Bloggers, we're going to take a look at the OC19 theme, "It's Personal."
Because, there's a reason . . .
some volunteers have a deeper commitment
some parents engage at a more practical level
some ministries make a greater impact
some churches have wider influence
some leaders leave a lasting mark
It Happens When They Make It Personal
Whenever you become intentional about making relationships a priority, you will start measuring success in a different way.
It's easy for churches to think when they get better at . . .
producing appealing environments
preaching good sermons
developing effective systems
attracting more attenders
they are successful.
But it's possible to become excellent in your programs, and still not be effective with people.
On the other hand, your programs, systems, environments, and teaching will begin to change when you see them in the context of how they connect people relationally.
Everything Changes When It's Someone You Know
If you know . . .
my name,
where I live,
what I have done,
what matters to me,
and what I can do,
then you will have a different kind of influence in my life.
Stated another way:
The better you know me, the greater your influence with me.
So MAKE IT PERSONAL.
Things changed when Jesus . . .
called Zacchaeus by name
addressed the Samaritan woman's past
spent time in Mary and Martha's home
invited each individual disciple to follow Him
intercepted Saul on the road to Damascus
Jesus Made a Difference, Because Jesus Made It Personal
So, what would it look like if you decided to make it personal?
How would it change what you do every week?
How would it change how you lead your volunteers?
How would it change how you build your ministry?
How would it change how you partner with parents?
When it's personal in the right way, it will not only change how your church sees your community, it will change how your community sees your church. Simply learning to ask the question, "Is it personal?" could result in a new way of approaching everything you do.
Think about it for a few minutes.
This one idea is connected to everything we are called to do.
If you want to nurture AUTHENTIC FAITH, then you need to remember that the essence of your faith is very personal. It's about a relationship between you and a living God. The Creator of the universe has designed every individual to know Him personally.
If we are going to raise a generation that owns their own faith, they have to ENCOUNTER GOD IN A PERSONAL WAY.
[bctt tweet="It's personal. If we are going to raise a generation that owns their own faith, they have to encounter God in a personal way." username="orangeleaders"]
If you want to build EFFECTIVE PROGRAMS, then you need to remember that the design of your ministry should be driven by how you connect people to a personal mission. Your success can't be measured by the number of people who attend but by the percentage of people who engage. Your success as a church has less to do with how many show up on Sunday and more to do with how many in your church show up in the lives of others on Monday.
If we are going to raise a generation who owns their own faith, they have to ENGAGE IN A PERSONAL MINISTRY.
If you want to people to be involved in PRACTICAL DISCIPLESHIP, then remember that discipleship isn't a class or a curriculum. Spiritual formation happens when a circle of individuals who know each other spend time encouraging each other to grow in their relationship with God.
If we are going to raise a generation who owns their own faith, they have to BE PERSONALLY INVOLVED WITH A COMMUNITY OF FAITH.
It's Personal
It always has been.
It's just sometimes we get so busy in the work we do, we may forget why we do it.
But when we act like it's personal it changes . . .
How we say what we say
How we spend our budget
How we design or programs
How we lead our volunteers
How we work together as a staff
How we prioritize our calendars
How we care about our communities
OC19 will be a challenge to start over every week and remind each other that
EVERYTHING CHANGES WHEN IT'S SOMEONE YOU KNOW.
To read more about Orange Conference 2019 this week, follow along with these Orange Bloggers:
Follow Us
Stay connected to us and be the first to know about exclusive deals and upcoming events.