Thinking About Christmas Now Could Impact Your Community
Okay, I am not ashamed to admit this: I would put up my Christmas tree on Halloween night if I could! I am never offended by how early stores put up their Christmas decorations and I have been known to spend my birthday money (in November) on Christmas decorations. Isn't it strange that we live […]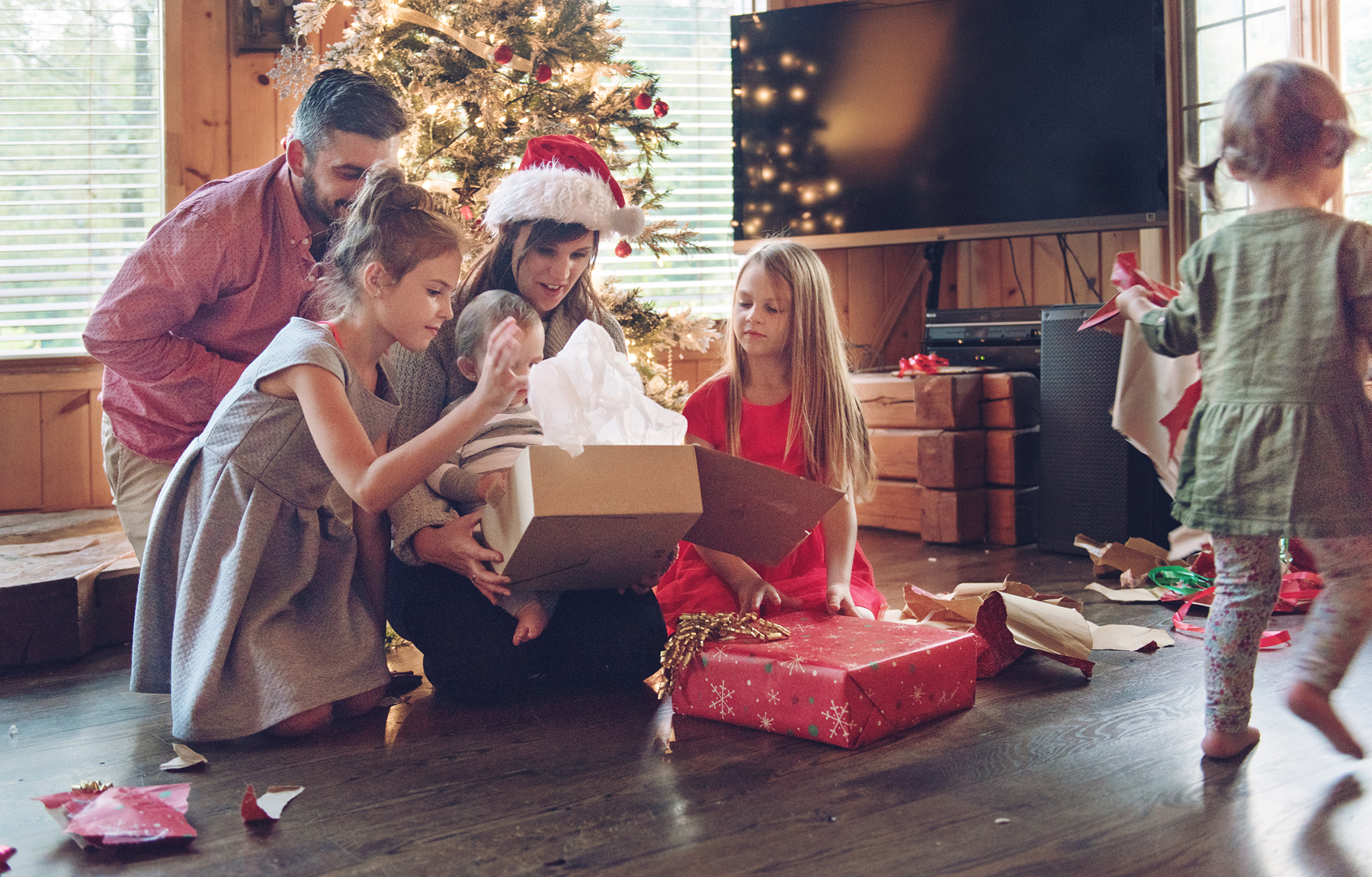 Okay, I am not ashamed to admit this: I would put up my Christmas tree on Halloween night if I could! I am never offended by how early stores put up their Christmas decorations and I have been known to spend my birthday money (in November) on Christmas decorations.
Isn't it strange that we live in a culture where everything is supposed to be new and relevant but at Christmastime we are all in a hurry to go back in time and remember traditions of years gone by? It's a holiday that brings out the child in us—no matter how old we are! Isn't it amazing how a certain smell or tune of a song will take you back in time? For me, Christmas just isn't Christmas without Amy Grant's 1983 "A Christmas Album," or the smell of my Aunt Robin's famous apple cider and the way my Papaw Bill decorated his little yellow house with big blue vintage Christmas lights. Our senses have a strong tie to our holiday traditions. Why do I make apple cider for my family every year? Because that's what my parents did and that's what their parents did for them. Traditions is a form of storytelling, and stories over time give kids perspective and foundation.
Sure, it's October and Christmas is months away but I'm challenging you to begin considering how you can strategically partner with the families in your church by providing them with traditions that they can all remember as they grow.
At Orange, we believe that no time is ever wasted! In fact, we say it like this: When you see how much time you have left, you tend to do more with the time you have now. Time is flying! As parents and as church leaders we know that! Weeks fly by. Each day, each week, each month and each year matters!
When it comes to Christmas events at your church, you know that this is one of the few times of year that people are willing to visit churches! Families will be craving something to do together, and as a church, you can give them that opportunity. We want to help! This year, Jingle Jam: A Sense-ible Christmas includes everything you need to host an event organized around the telling of the Christmas story and the idea of compassion. Utilizing sights, sounds, taste, touch, and even smell, Jingle Jam is a sense-ible way to celebrate Christmas with families in your community!
You might think that this is something that only larger churches with big budgets can pull off but I am here to tell you that I led a Jingle Jam in my small church plant several years ago, and we packed the house! It was lead by all teenagers from our student ministry and decorations and stage props were all old family Christmas decorations donated by the families in our church! A couple of families in our church provided cookies and hot chocolate, and we had a blast together!
To say that giving teenagers this opportunity to serve in a big leadership capacity was a gamble is putting it mildly. I didn't know if what we were doing was going to make an impact on the families in our community, much less any of the student leaders that helped with the show. I want to tell you this though: Over time, I can tell you that the teenage girl that I chose to HOST the entire show is now a grown-up and married and has her own children. Last year, she and her husband, a student pastor at a larger church in Ohio organized and hosted their own Jingle Jam! And guess what? It was lead by teenagers from their student ministry, and it was a huge success!
We never know what our influence will be, but when we give kids work over time we find out that it gives them significance—and that is truly the gift that keeps on giving all year round!
Read more on this topic:
https://orangeblogs.org/orangeleaders/2016/10/20/3-simple-ways-you-can-impact-your-community-with-a-live-event/
Follow Us
Stay connected to us and be the first to know about exclusive deals and upcoming events.