Leading When Leadership Stops Leading Well
The season was a challenging one for the church known for its innovative ideas and laid-back, "nobody's perfect and everybody's welcome" approach to sharing the gospel. Attendance was on the decline, and ideas to engage the congregation which looked solid on white boards were floundering in real life. Senior leadership grew distant from the rest […]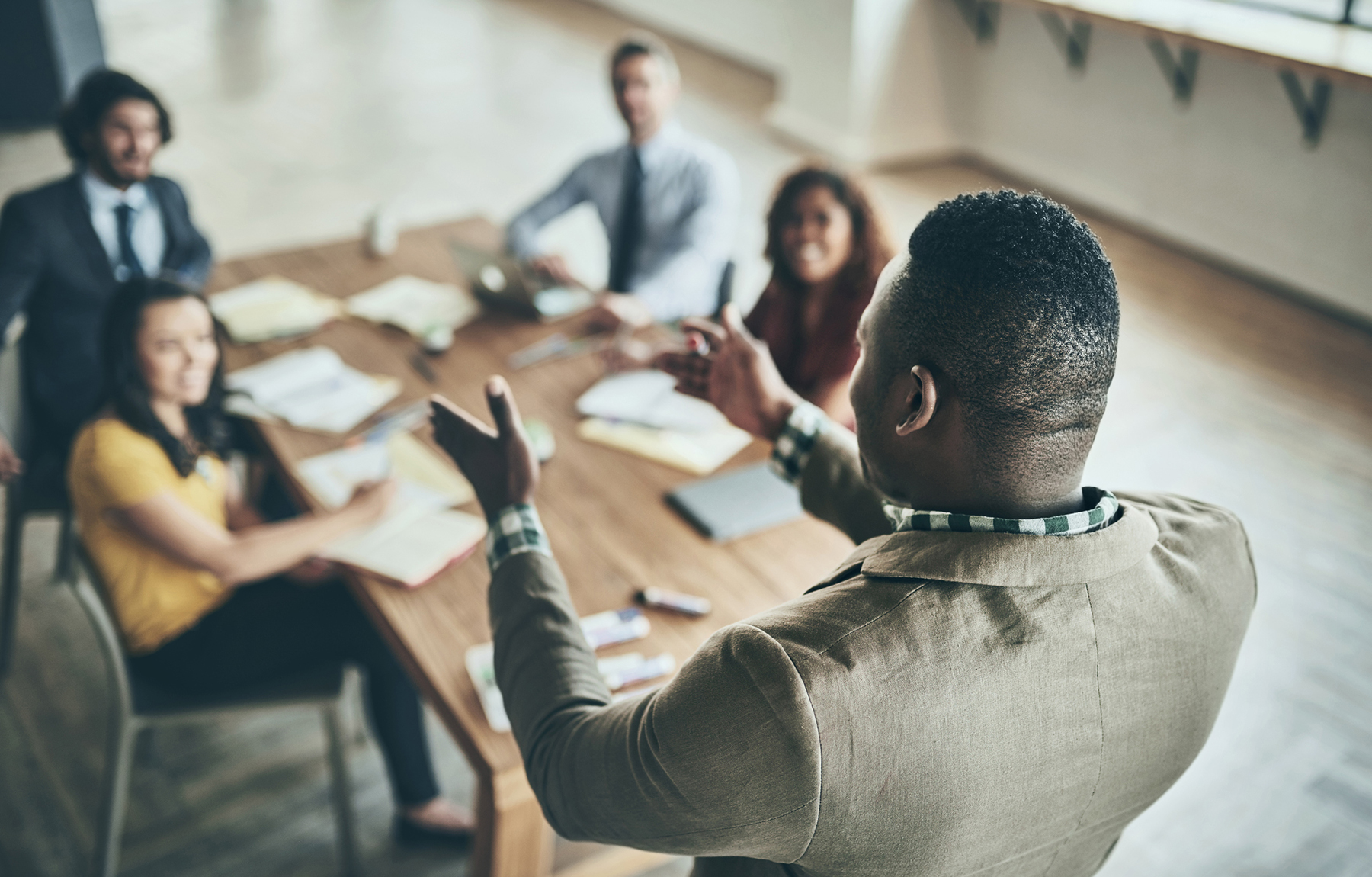 The season was a challenging one for the church known for its innovative ideas and laid-back, "nobody's perfect and everybody's welcome" approach to sharing the gospel. Attendance was on the decline, and ideas to engage the congregation which looked solid on white boards were floundering in real life. Senior leadership grew distant from the rest of the staff, and concerns mounted when it was announced that the church was going in a "new direction" that seemed counter to its original vision. Some staffers resigned. Others defended the decision of leadership and chastised those who called it into question, citing a lack of submission to authority.
But one pastor did neither. Instead, he determined to set the example of how to lead when there is uncertainty about the leadership of others—including those in the highest positions of authority. He became an anchor in a stormy season, and his team continued to thrive and minister in the midst of change.
[bctt tweet="It's in the most challenging seasons when we have the opportunity to lead well." username="orangeleaders"]
You might be surprised to know that the pastor didn't have decades of experience, or a stack of "three easy ways" or "10 steps" books in his office written by leadership experts. Instead, he simply relied on five biblical principles to guide him—five powerful keys to leading well, no matter the season.
Lead with Integrity
"His good heart made him a good shepherd; he guided the people wisely and well," (Psalm 78:72, MSG).
The pastor gathered his team together and gave them permission to speak. Conversations were held in confidence, and each was bathed in prayer. He asked his team to hold him accountable, so that he would remain focused on serving effectively.
Serve with Intentionality
"Don't be selfish; don't try to impress others. Be humble, thinking of others as better than yourselves. Don't look out only for your own interests, but take an interest in others, too," (Philippians 2:3-4, NLT).
The pastor focused on serving those in his charge, but he didn't stop there. He made a point to spend time with others on staff and in the congregation who had differing points of view. He was sincere in wanting to better understand the "why" behind both the support of and frustration with leadership. He became a trusted sounding board and prayer partner.
Observe with Objectivity
"Don't be nitpickers; use your head—and heart!—to discern what is right, to test what is authentically right," (John 7:24, MSG).
The pastor encouraged his staff to ask, "What might be learned from this? Where is the good that may be gleaned?" and to always be mindful of opportunities to demonstrate servant leadership. He asked the same questions as well. He was careful not to pass judgment quickly, but rather asked clarifying questions to determine the best next right step to be taken when responding to decisions made by senior leadership. He did his best to see things from multiple perspectives before making decisions that would affect his team and impact their ministry.
Speak with Dignity
"Don't let even one rotten word seep out of your mouths. Instead, offer only fresh words that build others up when they need it most. That way your good words will communicate grace to those who hear them," (Ephesians 4:29, VOICE).
The pastor respectfully stood his ground when he felt decisions being made by senior leadership would have a negative impact on ministry efforts by his team, and he collaborated with senior leadership on changes that could be made effectively. And through it all, he was careful to hold everyone in high regard and protect the dignity of all involved. There was no place for demeaning comments, no room for fellow staffers to become targets.
Strive for Unity
"The goal is for all of them to become one heart and mind—
Just as you, Father, are in me and I in you,
So they might be one heart and mind with us.
Then the world might believe that you, in fact, sent me," (John 17:21, MSG).
Every step of the way, the pastor kept one thing in mind: the church in the midst of a turbulent season was part of the Church, the body of Christ that needed to be nurtured, strengthened, and loved well. Those on opposing sides of the decisions being made were part of that body. Those impacted by those decisions were part of that body. He, his team, and their ministry were all part of that body. The pastor knew unity was essential in order for the body of Christ to move and serve, and so everything he modeled and encouraged—integrity, intentionality, objectivity, and dignity—had unity as its goal.
The pastor determined to set the example would agree with Reggie Joiner when he says, "How we work together will change how a generation sees God." There is no, "work together only in good times," asterisk attached to Joiner's quote, and there was no asterisk in the leadership principles used by the pastor. How we work together through times of uncertainty, doubt, triumph, joy, celebration, and even tragedy has the power to impact both present and future generations. And it's in the most challenging seasons when we have the opportunity to lead well.
Read more on this topic:
https://orangeblogs.org/orangeleaders/2017/08/15/leading-well-through-seasons-of-doubt/
Follow Us
Stay connected to us and be the first to know about exclusive deals and upcoming events.