Succession Planning: Who will replace you?
Over the years I have learned the hard way that doing the job alone, just doesn't work. And not only does it not work, but it doesn't produce fruit that lasts. If older Jim could tell younger Jim something today I'd tell him, it's never too early to work on legacy. Every job I left […]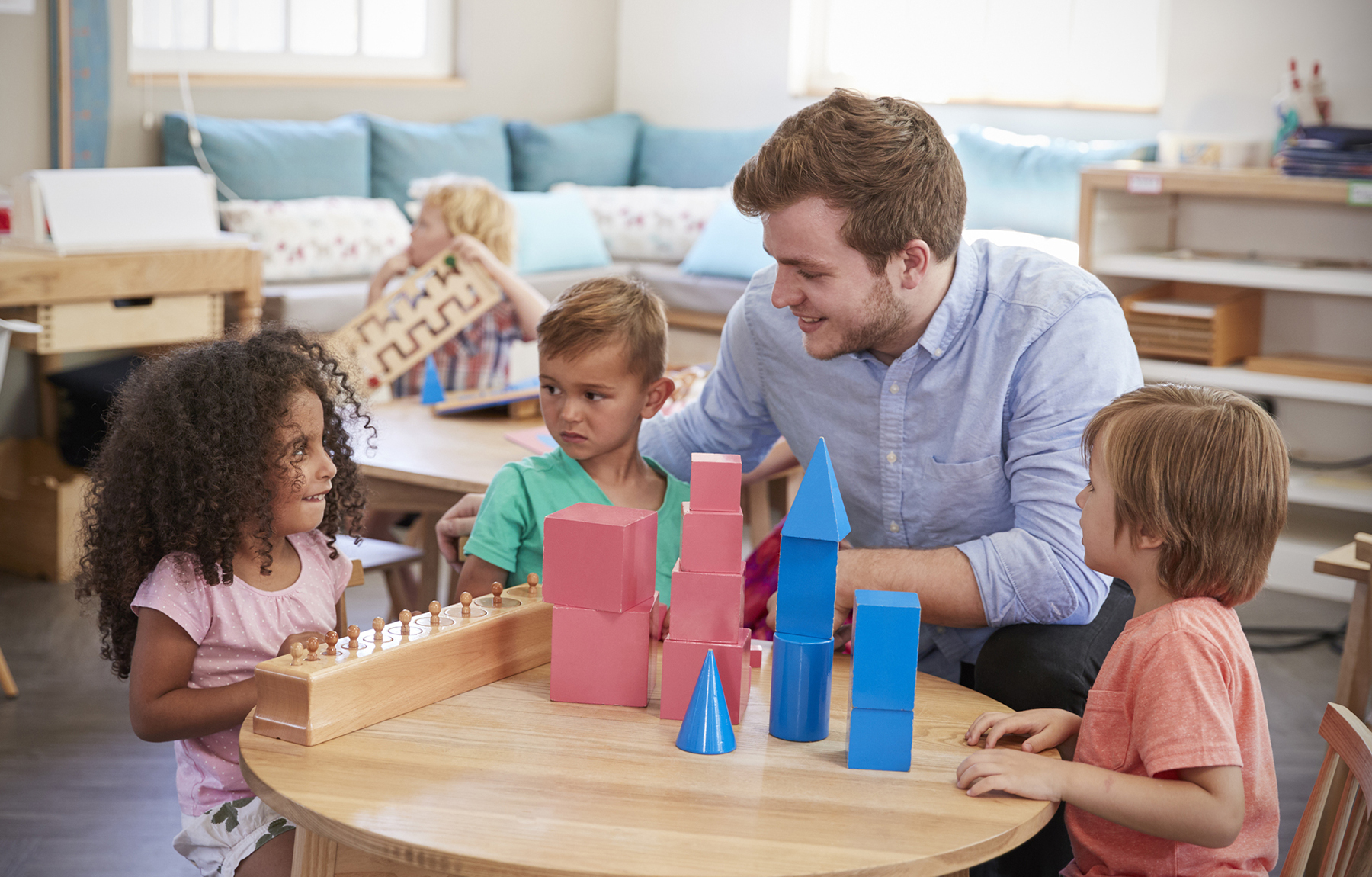 Over the years I have learned the hard way that doing the job alone, just doesn't work. And not only does it not work, but it doesn't produce fruit that lasts. If older Jim could tell younger Jim something today I'd tell him, it's never too early to work on legacy. Every job I left after my first job, I have tried to develop others in a way that put options in place for replacing me from within an organization.
Early in his ministry, Moses also learned the hard way about doing the job alone. In Exodus chapter 18 we are told about how Moses did everything in ministry by himself, and it was causing problems on the job. It was hard for the people, it was not good for Moses, and it was not good for his family. Jethro, Moses' father-in-law, gave him some very wise advice and counsel. Simply put, he was told to replace himself. I truly believe that because of the changes his father-in-law told him to make and Moses' willingness to follow and obey, his replacement, Joshua, was ready to lead and take the children of Israel into the Promised Land.
There is a right way and a wrong way to delegate and develop ministry in others. Webster's Dictionary defines delegation as a person or persons appointed to represent us. Delegation is not finding someone who is willing and then dumping part of your ministry responsibilities on them. We need others to represent us. Delegation alone does not create succession. Succession comes when you combine delegation with duplication—which cannot happen if you don't take the necessary steps to make it happen and develop leaders through action. We must allow others to get involved. I know what you are thinking. My team can't do ministry as well as I can. That may be true but there was a time in your life when you could not minister as well as you can now. Someone allowed you some free reign with a group of kids and gave you a chance to get better by doing the ministry hands on. We must give our volunteers the same chance we were given to learn by doing. The problem lies when we invite them to action without investing time and coaching to allow the duplication to happen.
[bctt tweet="Delegation alone does not create succession. Succession comes when you combine delegation with duplication." username="orangeleaders"]
We've all been called by Jesus to produce fruit that remains. John 15:16 says: "You did not choose me, but I chose you and appointed you to go and bear fruit—fruit that will last. Then the Father will give you whatever you ask in my name." You cannot build fruit that will last without putting into others.
You cannot develop others without giving them your time. John Maxwell has taught us, "There is no success without a successor!" That's exactly the mission and heart of why Jesus began His ministry by building a team.
Let's take a look at a normal day in the life of Jesus from Luke 18: 35-43. Jesus was on His way to Jericho, and He saw a need (a blind man wanted to see). Jesus met the need by stopping and giving the blind man His touch. On that same day when He entered into Jericho, according to Luke 19:1-10, He saw Zacchaeus and the potential in his life to be an influencer and leader, so Jesus gave him His time. There was a time in my early ministry, when I made no time to develop leaders. Now, I have realized that people with needs can't take up all my time—they should take some—but the majority of my time must go into developing others if I am going to replace myself with leaders who can help meet the needs of people.
Jesus came to earth to not only provide the only way to Father God. He came to earth to show us how to develop leaders and to show us how to replace ourselves. He never planned on always doing what He did while He was on the earth. From day one, He always had a succession plan. So what did He do? I'm glad you asked.
He set the example for what He wanted others to do (Matthew 3:13- 4:16).
He did what He required others to do. He set the standard and then He lived it out amongst them. I like to tell every person I get to lead: "I have some good news and some bad news. The good news is, I will not ask you to do something that I'm not willing to do! The bad news is, I'm willing to do almost anything!" Be the leader that you want to have on your team.
He demonstrated a life of prayer.
Jesus started His ministry with fasting and prayer. He prayed on a consistent basis. He prayed for His disciples and He prayed for leaders.
Jesus knew the Word and was someone you could respect.
You can't put the Word in your leaders if the Word is not in you! Jesus was someone who was worth following, so should you and also your team.
Jesus realized He needed help (Matthew 4:17-25, Matthew 9:12, John 1:41).
Think about it: Jesus was the one and only Son of God, He had the Spirit of God without measure. He didn't need help to accomplish what needed to be done. But He did need to develop leaders so they could develop others so the gospel could be spread from generation to generation.
Jesus recruited in one's and two's over time and allowed those He recruited to also recruit others.
Have you ever stopped to think about the fact that Peter was not recruited by Jesus but by his own brother? Succession is not a pill, it's a process. It happens over time—and intentional time, at that. Many leaders get intimidated by numbers. Jesus needed 12 but He didn't get them at one time, and even one of them didn't make it.
Jesus recruited commitment rather than sacrifice.
You'll never develop leaders by making it easy for adults. Doing what's best for kids and students causes leaders to make additional commitments which causes spiritual growth. Succession calls for a standard of excellence. It calls for going the extra mile and committing to whatever it takes.
Jesus taught His successors to think right and have His heart.
Most know Matthew 5, 6 and 7 as the "Sermon On The Mount." I think this is a leadership meeting for Jesus' newly formed leadership team that invited others to attend. Here, He introduced how to think and do, and then the rest of His time with His team He expounded on these concepts until they were firmly rooted in their hearts. He dealt with motives, He taught about prayer, He taught about priorities and true riches. He also spoke about bearing much fruit and expected them to be successful. He confronted them when He needed to and He offered them second changes.
He modeled ministry.
Show is so much more powerful than tell. Throughout the gospels Jesus preached, He taught and He healed or He motivated, He instructed, and He demonstrated. He spent time with them; He let them ask questions. In fact, Jesus was never too busy for Peter's dumb questions. We also must allow our leaders to learn by doing not watching. Leaders who follow Jesus' example to be a modeler cause succession to become reality and not just a hope.
Jesus gave away His authority.
Take a look at Matthew 10-17 and Matthew 28:19. Jesus understood how authority worked. He also knew that when you delegate responsibility, you must also delegate authority. He empowered others but also gave them the authority to do what He had been doing. Jesus also trusted those He had duplicated. He let them lead. This has been the hardest step for me, personally. I want to take back the authority I've given when there is a problem or challenge—but you have to trust those that you have entrusted authority to, so you can do what only you can do.
Jesus promised His help and reminded those He had developed He would never leave them or abandon them.
Always be available to coach and believe and help them. For succession to be successful you have to do a lot of encouragement. One of the things I want said of me by the people I've lead and developed is that Jim Wideman was always for me and encouraged and believe in me. Every team benefits from cheerleaders. I want to be a big one!
Duplication is not an option for those who want to succeed in ministry. But before you can activate this plan, you must take inventory of where you are in the process. Ask yourself, "What do I need to do differently?" Same action brings same results. Commit to Jesus' process and apply these 10 steps. What are you waiting on? Start working on others who can replace you.
READ MORE LIKE THIS:
https://orangeblogs.org/orangeleaders/2016/01/26/let-it-go/
Follow Us
Stay connected to us and be the first to know about exclusive deals and upcoming events.