So, we made a decision recently at Orange that is pretty exciting to us. Since we put a lot of effort into traveling throughout the fall on Orange Tour we decided to maximize our time and do something new in each city. Those of you who have participated in past years probably know that we typically do a training event for small group leaders on the evening before the tour day called Lead Small. That training will be a priority this year as well, but starting this fall, Orange Tour will get a little bigger.
This year we don't just want to talk about how to partner with parents. We want to do it. We will already have great communicators in town to spend a day talking about how we can do more together as staff and volunteers, so why not spend the night before actually talking with parents?
Introducing, Parent Cue Live. A night for parents to laugh and learn together and leave understanding why it's so important to partner with your church.
This year's Orange Tour will be built around the idea that, "We Can Do More Together." So, it just makes sense to us to launch a new event that is uniquely designed to partner with parents. Our goal will be to jump-start parents to become more connected to a community of faith and to become more intentional at home.
Following the evening with parents, we will host our Orange one-day event. Topics for that day will include new insights on how to:
Inspire parents who are disengaged to engage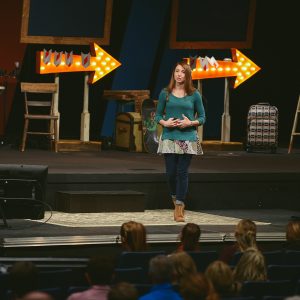 more consistently in your church strategy
Develop small group leaders
who are more intentional about connecting with parents
Design an annual messaging and event strategy
that recruits and trains parents and volunteers
Leverage the platforms of your church to champion
children and student ministries as a priority
Create safe places where teenagers and kids can
connect in authentic relationships and grow in their faith
This year, we anticipate that over 15,000 leaders will come to various cities on our national tour. Not only do we want to make it convenient for you to bring decision-makers and volunteers to join the conversation, we also think it will be an amazing opportunity to inspire parents. We are estimating a number of parents attending who are unchurched or not connected to a faith community. So, we hope you will begin to pray about who you will invite to this event. This website will give you more information about when and how to register parents in your church or community. It will also include digital media resources you can use as a church to promote the event.
When we use the phrase, "We Can Do More Together," it is so much more than a cliché to us. It's a way of life. We have discovered over these past few years when churches work together it can change the way a community sees the church. That's why we are re-imagining the possibility of doing something for parents from different churches and parts of the community in the same room. It's time to demonstrate to communities everywhere that parents never have to parent alone.
Click here to find out more and register starting August 9th!