Leading Small for Big Results
Is your anxiety level rising on Saturday, because you are still recruiting volunteers for Sunday programming? Are you frustrated by constant recruiting? Is your ministry more activity based than relational? Three years ago, when I stepped into my role as children's director, I answered yes to all the above questions. We had a rotational style […]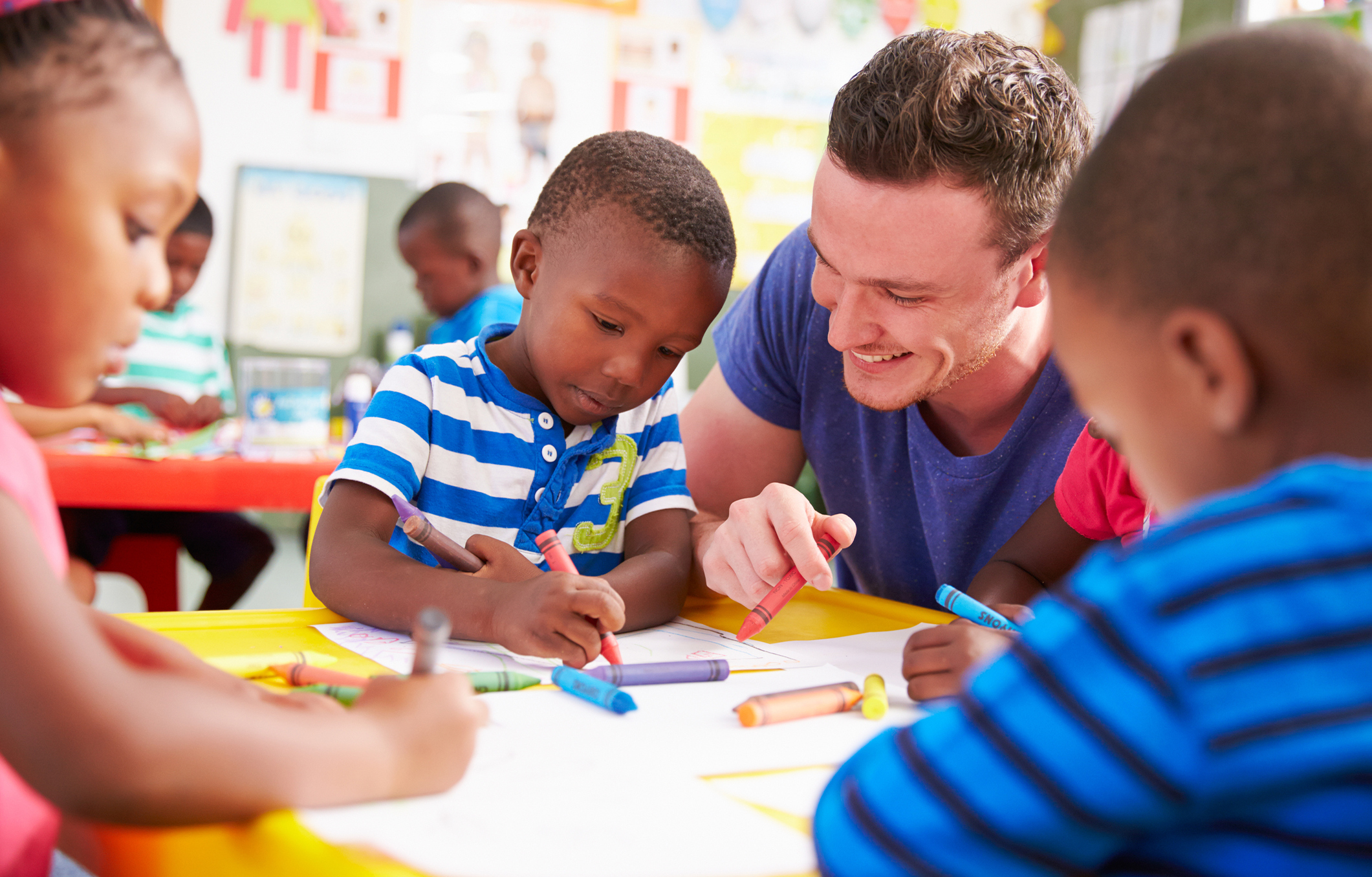 Is your anxiety level rising on Saturday, because you are still recruiting volunteers for Sunday programming?
Are you frustrated by constant recruiting?
Is your ministry more activity based than relational?
Three years ago, when I stepped into my role as children's director, I answered yes to all the above questions. We had a rotational style Sunday School with monthly volunteers.
The ask was small. Show up for a training once a year. Sign up for 1-2 monthly slots for the year. Get your lesson plans that day.
Seems like everyone would want to sign up for that? Right?
Many did. But, it took lots of phone calls to fill all the slots. And, some were saying yes because I sounded desperate, not because it was what they felt called to do. You know how that feels!
Throughout that year, we faced problems with retention, last minute cancel calls, discipline issues with kids, lack of empowerment from the volunteers, and little to no relationship building happening between kids and leaders. And, how could they? They only saw the kids for a few weeks at a time.
I quickly formed a core team of leaders to pray, read, research, and dream together.
We were all able to quickly identify the current structure as more harmful than strong. We knew we needed to change our strategy.
We felt called to leading small—to creating a small group ministry for kids, which we later called Kid Groups. Kid Groups would have at least one adult and one apprentice high school student per group. They would commit to their Kid Group all school year.
Gasp! Volunteers to commit ALL school year?
That's kinda what we thought at first, too. How will we ever get people to commit to that? But, we decided to leave our doubts at the curb and move forward in taking a risk for God with a big ask. Bringing kids to Jesus was too important to not dream big.
I had lots of one-on-one coffee dates.
To fulfill the dream of leading small, I was looking for Small Group Leaders (SGLs), Large Group Leaders, and a Prep Team that could support the SGLs each week by providing all the supplies for the lesson (like the cotton balls or pipe cleaners).
I was completely honest about the big ask. I was looking for individuals not only to commit for the school year, but ones who loved Jesus, loved being with kids, and felt called to this type of ministry and the specific role they were accepting.
At the end of the summer, the holes were filled.
Not with just anyone but with individuals who were excited, had accepted the big challenge ahead, and were ready to love on the kids.
The last part was most important.
With a Prep Team in place, SGLs could focus on the kids. They would not have to worry about running around on Saturday to five different stores to find the supplies. They could focus on preparing their heart for the lesson and praying for the kids. Period.
So, what happens when a team of adults and youth decide to say "yes" to leading small ? To a consistent small group ministry model?
More than I would have ever known.
Authentic Friendship: Would I have predicted that SGLs would be closer to kids? Absolutely! Would I have known the depths of their commitment? No way! I have had many adult and youth leaders AND kids who have told me that Kid Groups are the highlight of their week. And the most excited kids? The fifth-graders! I cannot make this stuff up. Many SGLs regularly send very personal cards (not just a "we missed you postcard") to all of the kids in their group. SGLs not only know the kids names, they know personal stats and stories about the kids. They find themselves praying for kids throughout the week and then asking the kids about the things they prayed for the following Sunday!
Adult-Youth Mentorship: It's a triangle ministry! It's not just adult to kid. It's adult to youth. And, youth to kid. The youth get to apprentice with an adult who loves Jesus and loves kids. I love the relationships between the adults and youth. Who would have ever predicted a group text between two leaders, one in their 60s and a 17-year-old, full of spirit and even emojis! Just recently, I walked into a room after Kid Groups to find a youth SGL seeking advice from an adult SGL regarding a little guy in her group who has difficulty in Large Group. The youth SGL dreams of being a physical therapist someday and reached out to the adult SGL, who is a pediatric physical therapist. They were creating a plan for the child's success. These are real, ministry-giving conversations that would have never happened in a monthly rotating ministry.
Connecting the Dots with Content: SGLs are helping their kids get it. One SGL creates weekly puzzles with the memory verse. Kids are excited to figure out the puzzle when they arrive. A few weeks ago, a youth leader helped kids make connections between a lesson this month and one they had studied months before. These things don't happen when leaders aren't with kids for an extended time.
Empowerment through training: "Sunday School Teachers" see themselves as "Kid Group Leaders." They want to learn about child development, how to show up for kids, how to partner with parents, how to create a safe environment, how to bring kids to Jesus. We have three trainings throughout the year that they enjoy. Bring food, a goodie bag, and good content—they are all yours!
Leaders and Kids serve together: It's not just a Sunday ministry! This year our SGLs signed up for one-hour time slots to host bell ringing for the Salvation Army on a Saturday. Kids and leaders rang and sang together. Then, several leaders hosted kids at their homes for cookie decorating or games; one SGL took his small group and their families out for pizza. It's community building and outreach!
The Kid Group model with committed SGLs is definitely the way to go, but transitioning took a huge commitment to basic leadership practices. Things like consistent vision casting, treating people as value-adders not hole-fillers, and a ton of follow through and celebration have helped to move our ministry forward with positivity and momentum.
Today I am not anxious on Saturdays. I am excited to see the vibrant ministry that will take place on Sunday and Monday and throughout the week. I am confident in our equipped, empowered, and committed leaders who love Jesus and love the kids. I am forever grateful that we lead with faith and not fear.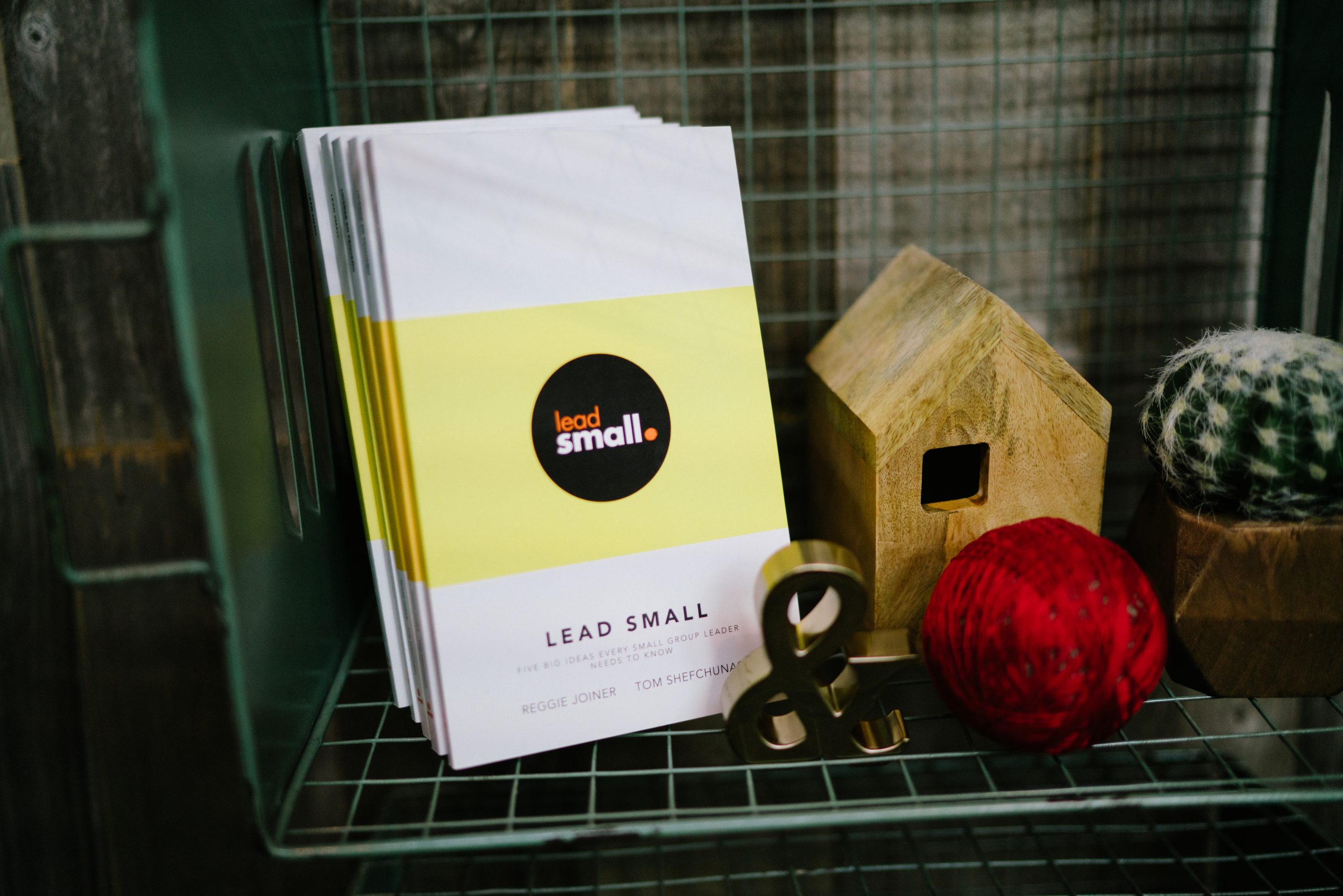 New to Lead Small? Check out the book that started it all—Lead Small: 5 Big Ideas Every Small Group Leader Needs to Know
Follow Us
Stay connected to us and be the first to know about exclusive deals and upcoming events.