The second step in our volunteer orientation is the coffee one-on-one. We take a potential volunteer out to coffee to find out about them and share the vision, practices, and opportunities within Family Ministry. When I begin to talk about the role of the small group leader it is often followed by one question: What is a small group leader?
This is still a relatively new concept to the Church world especially when we compare it to the traditions of Sunday School and Children's Church. When new concepts go undefined by the ministry, volunteers are left to define the terms for themselves. This leads to an array of role descriptions, expectations, and misalignment of ministry participants. However, establishing a definition for the small group leader can seem like a daunting task. Is it a mentor? Coach? Teacher? Pastor? Friend? When we align our leaders under the idea of Lead Small we give them a strong and accurate description of what they are supposed to do and a common goal to reach.
We want every small group leader to do five things: be present; create a safe place; partner with parents; help kids and students to make their faith personal; and engage them in a way that they are able to connect their faith to a bigger story. That means every week, our small group leaders, are leading activities, games, and discussions with these five goals in mind.
These goals provide intentionality behind every exercise and question. Pouring these goals into our small group leaders gives them lenses to evaluate their group each week. When leaders are present every week—body and mind—they measure the growth in their few. When they create a safe place, they have conversations that go below the surface and really matter. When they partner with parents, they share in the celebrations and the setbacks that make for a tighter community. When they help kids and students personalize their faith, they are helping this generation know that God cares about their now and their later. And when they connect their faith story to a bigger story they are adding to a worldview that God is bigger than just them and cares about them as part of a larger whole. Leading small benefits the kids and students we serve and provides a motivating formula for small group leaders to measure and know that they are making a difference.
The goal is not to fill the space on Sunday, although safety requires we have adults present with kids. The goal is not to give preschoolers and elementary schoolers a place to go while adults go to "big church." The goal is not to give students a cool place to hang out with lights, smoke, loud music, and snacks. The goal of leading small is to give the younger generation a place to belong where a caring adult is willing to show them the activity of a loving God. However, leading small also gives caring adults a place to give their life away and become participants in God's bigger story to show Himself to the next generation.
Ambiguity can cause frustration, misalignment, and stagnation for volunteers and a ministry. New concepts need concrete definitions and expectations. Using Lead Small provides an opportunity for ministry leaders to solidify the expectations and point their volunteers in a winning direction.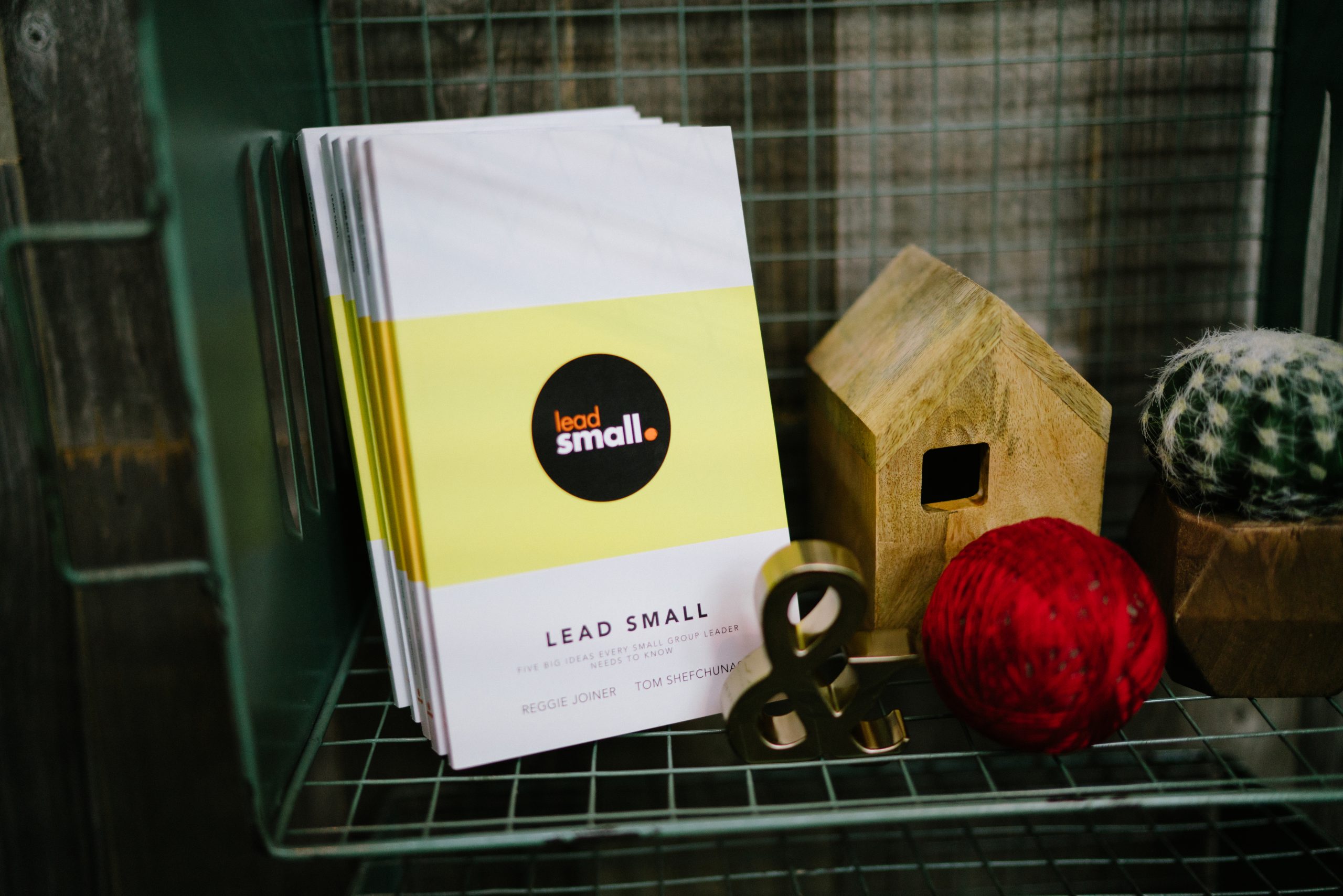 New to Lead Small? Check out the book that started it all—Lead Small: 5 Big Ideas Every Small Group Leader Needs to Know