5 Things That will Radically Change Your Church Work Environment
Every church and organization has a mission statement that defines what the organization does, and where they are heading. However, the attitudes, behaviors, and beliefs of the organization are what create momentum and synergy behind the mission. The staff culture is something that can catalyze growth, or can ultimately hamstring your team and organization from […]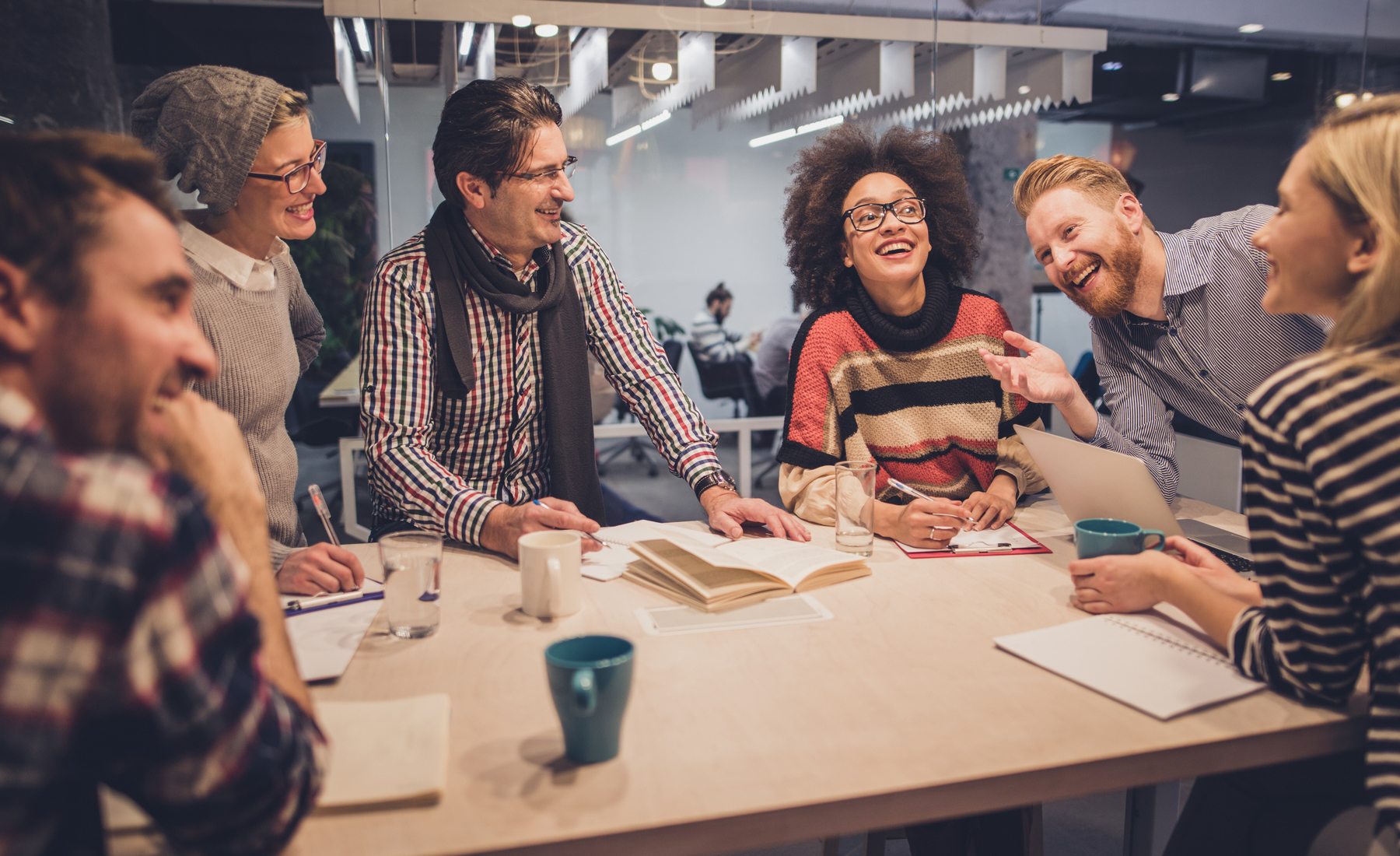 Every church and organization has a mission statement that defines what the organization does, and where they are heading. However, the attitudes, behaviors, and beliefs of the organization are what create momentum and synergy behind the mission. The staff culture is something that can catalyze growth, or can ultimately hamstring your team and organization from reaching their full potential. Here's a quick look at five symptoms of a healthy staff culture. While this list isn't exhaustive, these values, if modeled by senior leadership and embraced by the staff, will radically change the work environment and buy-in of your church staffs. 
Better Together
There's a lot of debate centering around who's the greatest basketball player of all time. Whether you feel it's MJ, Lebron, or another Hall of Famer, the simple truth is this: the team outperforms the individual every time. Yes, there are players that change the dynamic of the game every time they step on the court—but even the greatest players couldn't compete if playing alone against another team.  
[bctt tweet="Yes, there are players that change the dynamic of the game every time they step on the court—but even the greatest players couldn't compete if playing alone against another team.  " username="orangeleaders"]
Churches are no different. Even if you have a celebrity pastor teaching on a weekly basis, their ability to deliver is dependent on a team who creates the environments, opportunities, and connections for people to engage with your church. Rapidly growing and healthy churches embrace this reality, and it's central to the overall staff culture. 
It's easy to fall into the trap of comparing gifts, platforms, and influence. No matter your gifting, you have value. We have to be quick to remember that each person's gifts are simply that: gifts. They are skills, mindsets, and personalities entrusted to individuals by a creative God. For us to elevate or minimize the gifts of a teammate is foolish and unbiblical. 
Embracing the mindset that we're better together ultimately increases ownership amongst individuals in your organization, and helps tear down ministry silos. We're going to give our best because we want to help move the team toward advancing the mission of our organization. Likewise, it causes a sober-mindedness for individuals and teams to consider the impact of their decisions on the whole. 
Innovation
When I was in junior high, there was a clothing brand that was known for it's ridiculously wide-leg jeans. Certain styles would have individual leg openings wider than the waist, and teenagers would parade them around the mall, basking in their denim glory. Eventually, society moved on to new styles, but the company kept pumping out jeans with enough fabric to meet the back-to-school needs of one of those massive families on TLC. Because the brand refused to change their product and method, their marketshare quickly eroded away. 
Churches with dynamic and healthy cultures refuse to have "just another Sunday" and to do things simply because "it's how they've always been done." They listen to culture, and constantly evaluate and challenge themselves to stay sharp. There's a value of innovation to improve processes, increase efficiency, and reach an ever-changing market. With new processes and ideas, comes the reality that some old methods must die. However, these churches embrace the temporary discomfort of necessary endings, so that they can take strides toward preferred future. To be blunt, churches that refuse to innovate have expiration dates. 
Keep the Main Thing the Main Thing
Resources are limited, but the opportunities to say yes to new things are never ending. Whether it's adding a new ministry, hosting a new event, or planning out the sermon series for the rest of the year, it's vital to ask this question: 
Is this advancing our mission the farthest and fastest? 
Saying no to ideas that are stale, poorly-conceived, or just plain wrong is easy. However, when a key team member presents a great idea that, on paper, seems right—our natural inclination is to give it the green light. The reality is, it's easy to find ourselves in a rhythm saying "yes" to a bunch of good things that will ultimately hog the resources necessary to do the best thing for our organization. 
Whether your church primarily focuses on discipleship, reaching outsiders, mobilizing missions, or NextGen ministries, it's vital to keep the main thing the main thing. Learning to say no to good ideas is the only way you can ensure you are laser-focused on your advancing your mission. 
Be a leader worth following
We ask a lot of people who call our churches home- serving, giving, small group involvement, and to attend regularly. We can get cynical when we look at a growing list of vacancies on a volunteer team, or the annual dip in giving during the summer. However, if we, as leaders, aren't willing to do the things we're asking of those we lead, then they won't follow us. 
Jesus modeled this for us: He cared for those overlooked or cast out by society; He knew people well enough to weep with them; and He washed the disciples' feet. If we're not willing to live above reproach or do the small tasks that help provide opportunities for ministry like stacking chairs, sweeping patios, or stepping into a short-handed and frenzied preschool classroom, why should we expect somebody else to do so?  
Fun
Yes, the lasting reward for hard work and long hours is seeing life-change happen in the people who attend our churches. No, that doesn't mean we should excuse a stale or toxic work environment for our teams. 
Leaders want to love what they do, but it's just as important for them to love where they do it. Creating a culture of fun, celebration, and care will reinforce to your staff that they, as a person, matter more to your church than what their job function is. People that enjoy where they work stick around longer, and are aggressive in recruiting friends to join your team. If you don't care for your teams enough to ensure they love where they work, don't be surprised when begin looking to find that place. 
READ MORE LIKE THIS:
https://orangeblogs.org/orangeleaders/2018/03/01/create-appreciation/
Follow Us
Stay connected to us and be the first to know about exclusive deals and upcoming events.