The Importance of Combining Creativity and Innovation into Your ministry environments
In a world driven by creativity and innovation, many companies and churches today often struggle to find a way to create a concept and bring that concept to fruition. This has led to many churches and departments being incapable of reaching its full potential due to a lack of structure and vision. Here at Little […]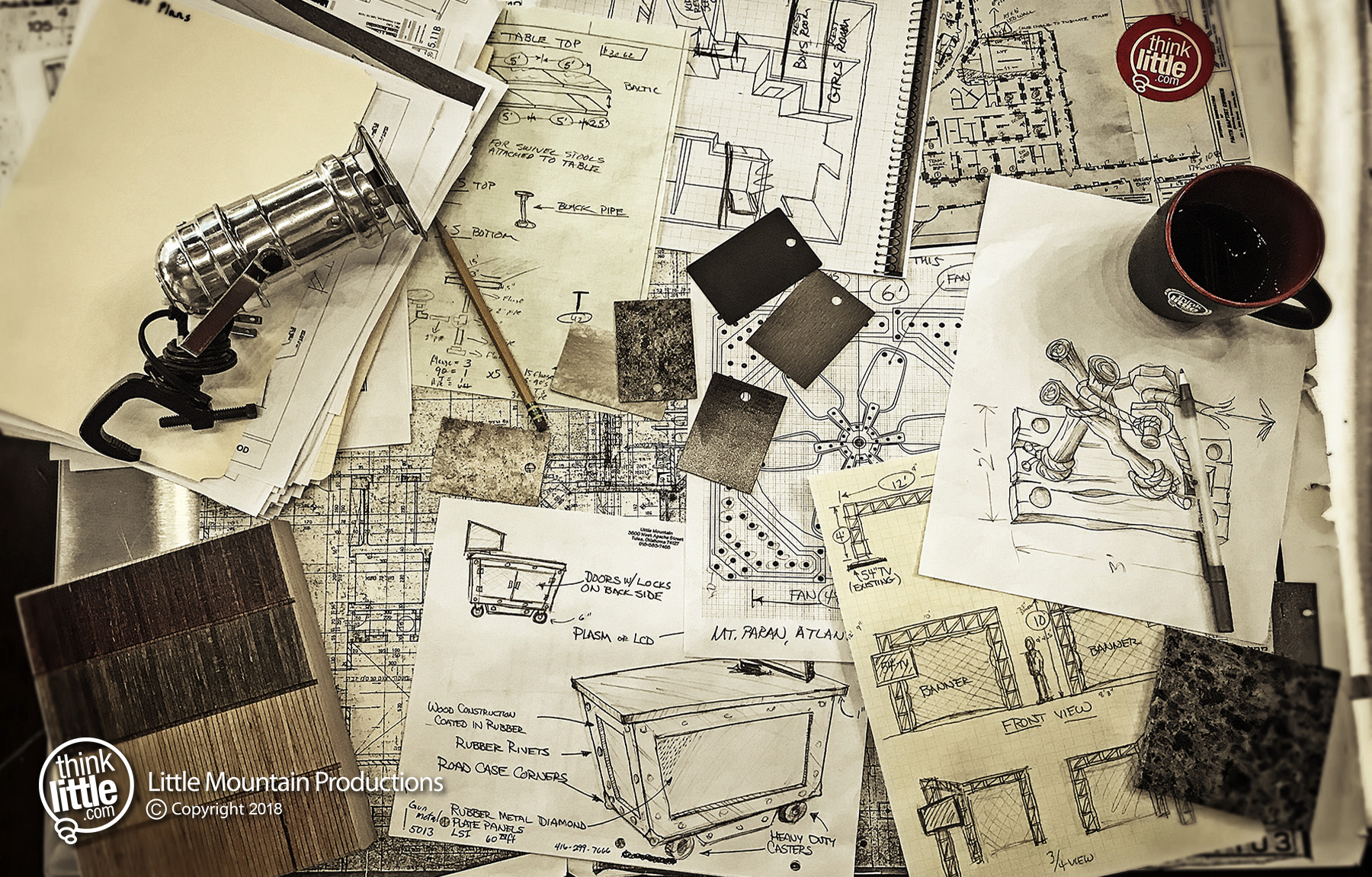 In a world driven by creativity and innovation, many companies and churches today often struggle to find a way to create a concept and bring that concept to fruition. This has led to many churches and departments being incapable of reaching its full potential due to a lack of structure and vision. Here at Little Mountain, we will explain the importance of how to incorporate not only a creative concept, but how to innovate that concept into your church to bring the idea to life.
CREATIVITY
As a kid you probably had a very vivid imagination and could easily immerse yourself into this world of endless possibilities. Yet, when it comes to designing your new children's space, you find yourself overwhelmed and incapable of coming up with any "cool" ideas. This is often because you may have lots of ideas coming at you from all directions, with no structure on how to bring those ideas together, collectively as a whole. Creativity isn't just for those with exceptional skills in artistry and music, creativity is in every single person. You don't have to create something grand to be creative, simply look at what's around you and look for ways to improve those elements within your means. We at Little Mountain are very versatile in helping churches create a concept design for their spaces.
INNOVATION
Lots of churches have great ideas and vision for their future, but fail to innovate it into action. Therefore, some churches struggle to improve their spaces because they spend too much time on the ideas presented to them, that they never move into the "action phase." But for most, it's simply a struggle to find the right company to help bring their ideas to life. Creativity is good, but if you never take the step to action, you'll never achieve your desired goal. Little Mountain can help you take that next step toward action by designing, fabricating and ultimately, installing your ideas into your spaces.
INCORPORATING BOTH
Lastly, when you combine your creative design with an innovative drive, you will begin to see the productivity of your project in clear view. Little Mountain is a great example of this. We walk hand-in-hand with our clients every step of the way, from on-site consultation, to design, and ultimately to installing your finished project. If you are having a hard time coming up with a concept for your space, we can help you to imagine what it could look like through our stunning visual designs. If you have an idea and need help making it a reality, we can bring that idea to life.
There is no idea that is too big or too small for us to create.
CONCLUSION
The more you incorporate a healthy balance of creativity and innovative processes in your workplace, the better the outcome of your project will be. You can also find that partnering with Little Mountain will exceed your expectations through creative interior design. If you have any questions regarding your space or our products, please feel free to connect with us at www.thinklittle.com or call toll-free at 888-583-7455.
We are here to serve your ministry with excellence!
Follow Us
Stay connected to us and be the first to know about exclusive deals and upcoming events.