Orange Tour is the Training Event Your Ministry Team Needs
The Orange Conference is a special kind of training event. It crams together thousands of ministers for children, family and students with amazing speakers, tons of fun and great insights into three amazing days. It is an awesome experience that everyone should be able to enjoy and experience at some point. Unfortunately, as great as […]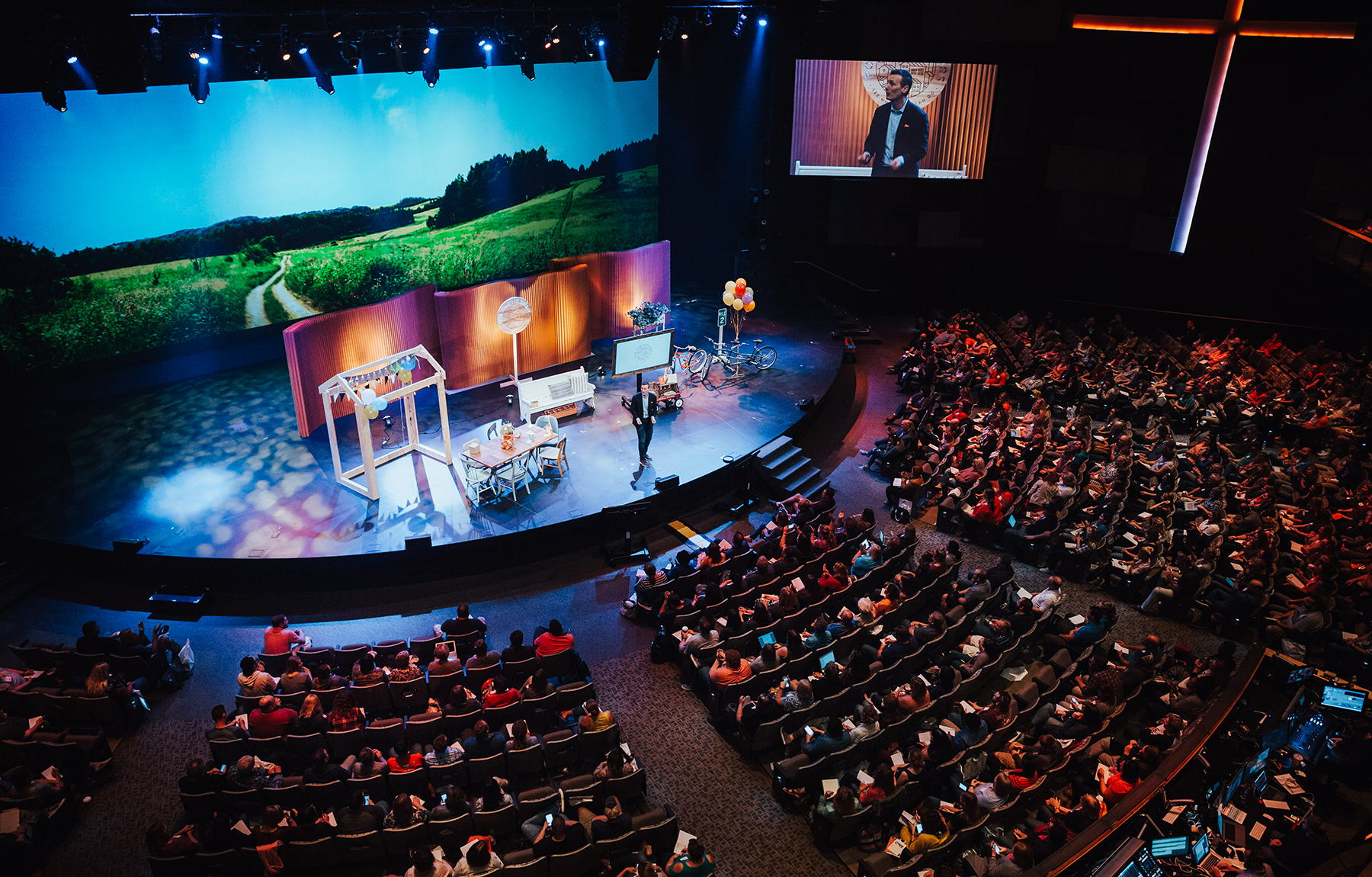 The Orange Conference is a special kind of training event. It crams together thousands of ministers for children, family and students with amazing speakers, tons of fun and great insights into three amazing days. It is an awesome experience that everyone should be able to enjoy and experience at some point.
Unfortunately, as great as the three-day conference is, not everyone can attend—whether that is due to timing, affordability or something else entirely. That is why Orange started taking the conference experience "on the road," as the Orange Tour.
Every fall, Orange visits numerous cities across the country and takes the conference to them in the form of Orange Tour stops. This year Orange Tour begins September 7 in Atlanta, Ga. and goes all the way to November 9. You can find out which city they are visiting here.
Why should you and your ministry team attend Orange Tour in a city near you?
Well, here are some reasons why Tour is perfect for you and your team:
1. It's affordably priced. When you go to a conference, you aren't just paying for the conference, but you are paying for food, travel, hotels, etc. That can add up to a lot of money, especially if you have a lot of people on your team that you would like to take to the conference. However, with a tour stop, you are paying for a day of training and lunch. That's it! Considering it is just a one-day tour stop (two if you include the extra Lead Small Night), the price is more budget-friendly to attend than a conference.
2. More members of your team can come! With the lower cost of admission and elimination of a lot of the travel costs, more of your team can come experience what Orange is all about it. And when more of your team can come, more can learn and grow as leaders.
3. Great speakers and discussion. Even though the Tour is condensed, Orange brings a great group of speakers and leaders. The faces you see at the conference are often at the Tour as they lead main session and breakouts throughout the day. And, with the Orange Tour, there is a more intimate setting where you have a greater chance of engaging the speakers in a follow-up discussion.
4. Meet other regional church/ministry leaders from your area. Whereas the Orange Conference brings together leaders from all over the world, the Tour is more regional focus. It was a great way to meet with, network, connect and share experiences with others who are right in your area.
While it would be awesome for everyone to experience the Orange Conference, it may not be possible. That is why the Orange Tour is the perfect opportunity for you and your team this fall. Not only will you get great training that is affordable and helps you connect with others in your area, it will also give you a taste of Orange. So, check out their Tour Stop Schedule and sign up quickly. You won't regret it!

Join us this fall in one of 20 cities across the US for Orange Tour. Lead Small training will take place the night before each Orange Tour stop, except Irvine, which will be a two-day event. Anyone with a tour ticket can attend the training for free. For complete event details, please visit www.OrangeTour.org.
Follow Us
Stay connected to us and be the first to know about exclusive deals and upcoming events.