Sparking Creativity: Keeping the Fresh Ideas Coming 
Ideas are everywhere. Like the space around us, ideas and creativity are always within our grasp. Sometimes it takes a little inspiration to make us aware of the ideas and creativity right in front of us. I hope this article becomes that inspiration.  I stare at her and think to myself, "Where does she come […]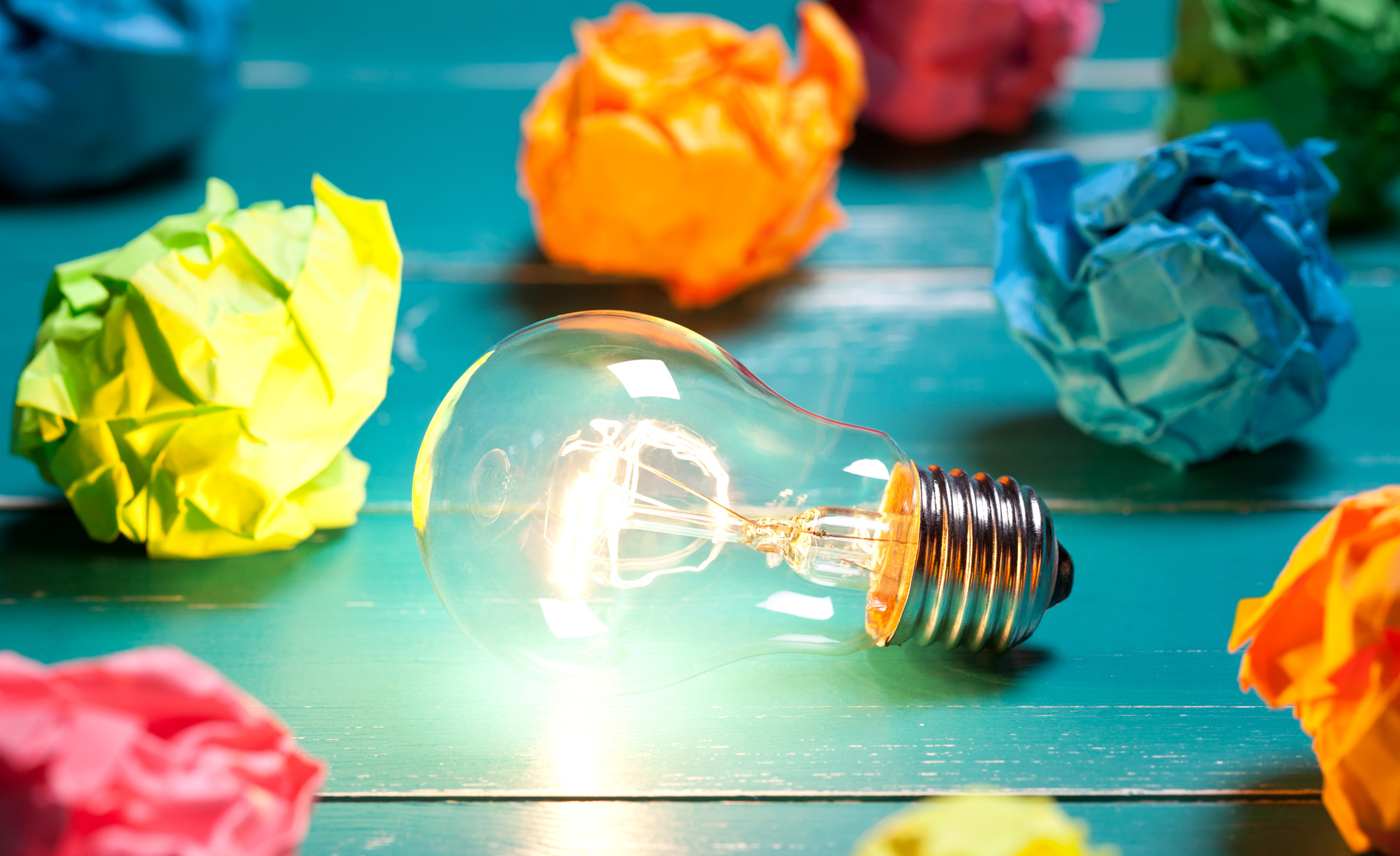 Ideas are everywhere. Like the space around us, ideas and creativity are always within our grasp. Sometimes it takes a little inspiration to make us aware of the ideas and creativity right in front of us. I hope this article becomes that inspiration. 
I stare at her and think to myself, "Where does she come up with all of those thoughts? How can she sit there, time and time again, and create these elaborate, complex, exciting worlds with two dolls?" But then I think back and remember how free and full my imagination was as a child. What about yours? 
Do you recall times when it was not so hard to create these imaginary environments that generated the most amazing experiences? Somewhere between childhood and adulthood, we lose a massive degree of imagination. But here is the good news. It is not hard to find. 
I believe that busyness is the thief of imagination. As kids, we had plenty of time to explore and let our imaginations run wild. However, in what seems like a flash, responsibilities and ambition fill our calendars. Now, instead of rainbows and lava floors, our minds are filled with the next goal or priority on our lists. 
[bctt tweet="Busyness is the thief of imagination." username="orangeleaders"]
Well, let's do something about that. Without further ado, let's spark our creativity! Let's start the engines to produce fresh ideas. Here are four quick tips to breathe life back into our imaginations: 
Make Time for Ideas
Remember, busyness is the thief of imagination. If we do not make time for ideas, we will not have ideas. What is currently filling your time that does not have to? Begin making time for your ideas. 
To start, blocking out a 15-minute period of time each day will help to generate the creative juices. Hopefully, more things will come off of our calendars to provide even more dedicated time toward idea generation and implementation. 
In case you were wondering, at least an hour per day is ideal thinking time. Imagine what our ideas could produce if we made the time to think them through deeply. 
Stick to Them
We become most like the people we spend the most time around. Who do you know that consistently has outstanding ideas? Find them and stick to them. Before you know it, you will discover what ignites their creativity and begin to cultivate your own. 
Though age does not dictate our level of creativity, I also encourage you to spend time with those younger than you. Kids, teens and young adults refuse to be bored. Spend some time with them to discover what sparks their imaginations.  
Use Both Eyes and Ears
Entertainment is a wonderful source to pull ideas from. Movies, music, stage plays, game shows, and more provide an endless supply of ideas. To make the most of our time, however, it is a good idea to use both eyes and ears when enjoying them. 
I used to have to watch movies or listen to songs multiple times to extract ideas from them. Watching or hearing the first time was for pure enjoyment. But I would later forget exactly what happened or what was said during a great moment of the movie or song and have to watch it again. So, now I watch and listen with both eyes and ears. 
I watch and listen to enjoy and extract. While watching movies in theaters, I quickly jot down an idea or quote that hits me. Fortunately, thanks to technological advances, we can now pause and rewind music or recorded movies/TV shows to capture the ideas.  
Be Ready to Write
The best ideas have the tendency to come at the most random of times, so we have to try our best to capture them immediately. A few ways to do this are by keeping a physical, pocket-sized notepad, an Idea list on your mobile device, or some version of voice recording. 
These ideas often come when we are in the middle of doing something, so quickly capture a brief description of the idea. Details are not vital at this point, unless you really have the time to capture them. Once captured, we can take them into our 15-minute to an hour thinking times to really flesh them out. 
Well, I hope the creative juices are already flowing! I look forward to hearing and seeing what comes from implementing these tips. 
READ MORE LIKE THIS:
https://orangeblogs.org/orangeleaders/2013/01/23/ideas-on-how-to-focus/
Follow Us
Stay connected to us and be the first to know about exclusive deals and upcoming events.