More Than Java: Coffee That Matters
by MB Mooney The Guatemalan village appears from the jungle as the bus rounds a tight corner in the road. The bus rocks back and forth on old shocks and then grinds to a halt in a cloud of dust. Mason follows the shuffling crowd off the bus and onto the road in front of […]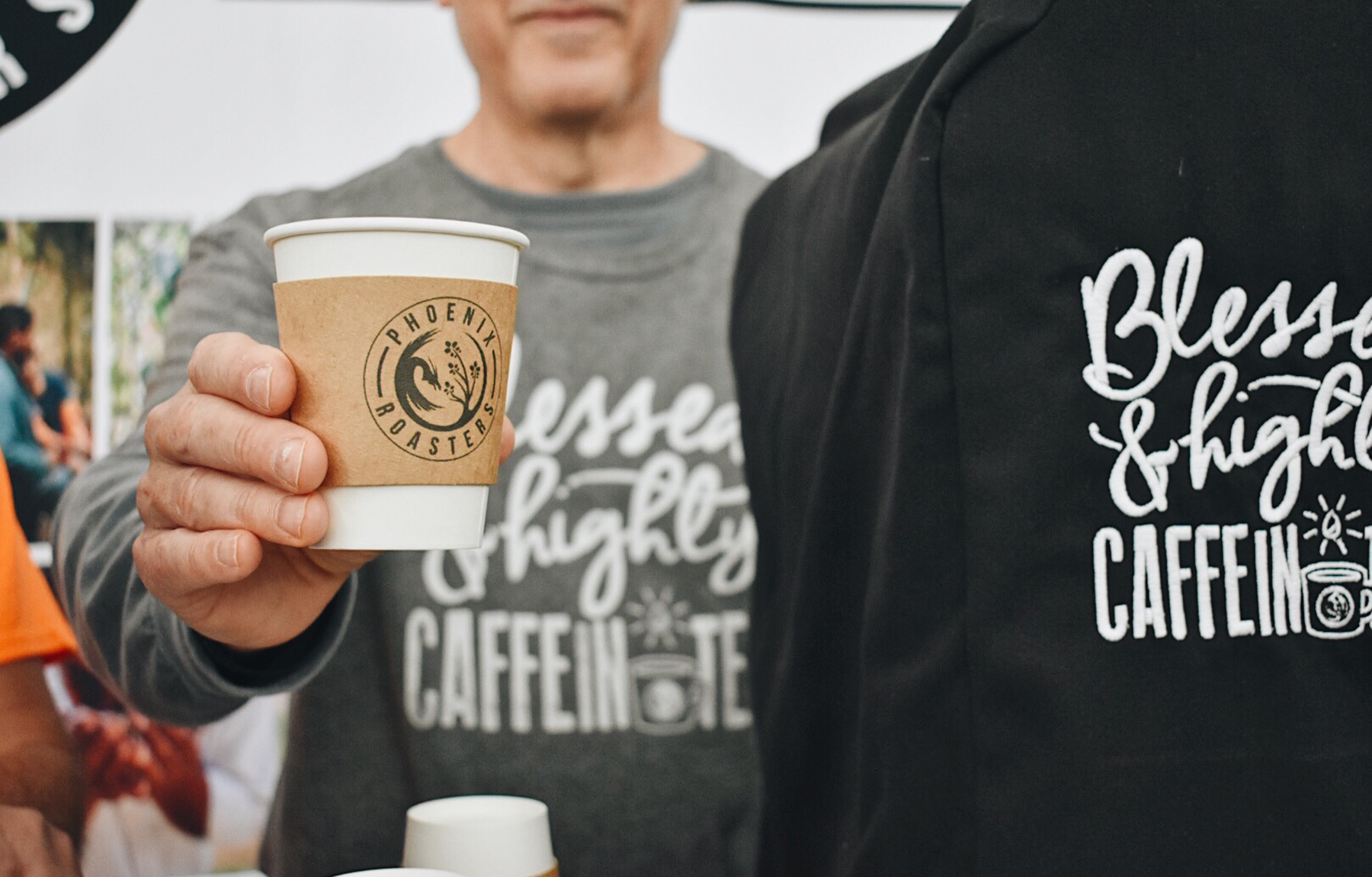 by MB Mooney
The Guatemalan village appears from the jungle as the bus rounds a tight corner in the road. The bus rocks back and forth on old shocks and then grinds to a halt in a cloud of dust. Mason follows the shuffling crowd off the bus and onto the road in front of the big church building.
To his left, the mountain rises above them, and glancing right, the forest grows thick and dark. The heat lays on him like a blanket, sweat dripping off of him. Kids run everywhere; kids from the village, yelping and welcoming the Americans that just arrived. Pastor Rafael gives his friends a big, wide smile full of teeth. Mason grins back.
He's happy. Which is strange, because he never thought he would be happy again.
It has been a rough couple of years. After the deaths of his parents when he was in high school and then moving across town with family that treated him like a burden, things like happiness and joy had been distant, mocking memories.
He had known things needed to change, told God that they did, and so he moved back with some friends from high school. He got a job. And when his church started planning a mission trip, he knew God wanted him to go, felt the urgency within his heart. He signed up. Saved the money. And went.
Wiping sweat from his face in the village in Guatemala, Mason walks up the uneven stone stairs to the church, a large room open to the mountain wind. He steps onto the concrete floor where more kids roll and jump and fight. Adjusting his cap, he enters the fray.
Kids call him, run to him. They know him now. One boy leaps up on his back, another tries to box with him, and a third just races circles around him. Mason's grin widens. He wrestles with the one on his back and blocks the strikes of the boxer.
The pastors of Mason's church back in America work with a coffee company, Phoenix Roasters, and they've been coming down to this village for the past few years, building relationships, supporting Pastor Rafael, the leader of the church in San Juan Moca. Phoenix pays several times Fair Trade directly to one of the coffee farms nearby, high quality bean, and the resources go to livable wages, missions, and dignified relief in places like San Juan Moca through education, vocation, and medication.
Back in America, the profits from Phoenix Roasters plants churches and works to end homelessness and sex trafficking. Mason knows all this. And it's amazing. It inspires him. But that's not why he's grinning. Not really.
Life is about relationships; they teach this at his church. And as he plays with these kids where they can only communicate in rudimentary Spanish or hand signals, he feels connected. He feels there's a reason why he's here. In this village, Mason has found another home.
Even now one of the trip members helps to assemble a makeshift eye clinic where they will give generic glasses to people of the village. A woman begins to weep when she sees clearly for the first time in years.
A local doctor gives basic examinations behind a sheet to the people of the village. Another member from America is an accomplished music teacher and gives voice lessons to two teenage girls whose faces beam with joy.
Mason sees change in others. He knows they've made a difference, and he's a part of that. And it fills his heart with joy.
For years, with all the horrible things he's dealt with, he continually asked the question, "Why me?"
But for the first time—maybe in his life—he feels he has purpose. He looks to the future and smiles. He asks a different question with hope. "What now?"
He knows a part of the answer. He'll come back here to this village because he's part of something that matters.

For more information on how you can be a part of the story through great coffee, email britt@phoenixroasters.coffee.
With millions of under resourced families caught in a cycle of poverty, Phoenix Roasters provides dignified relief and hope through the sale of excellent coffee.
MB Mooney works in marketing and sales with Phoenix Roasters and pastors the Phoenix Community of Suwanee in Suwanee, Ga., where he lives with his amazing wife and energetic three kids. He writes novels and articles. Check out his podcast Kingdom Over Coffee on iTunes.
Follow Us
Stay connected to us and be the first to know about exclusive deals and upcoming events.