What to Do When You're on a Dysfunctional Team
Have you ever found yourself on an unhealthy, dysfunctional team in ministry? Serve for very long, on staff or as a volunteer, and you'll discover that your team greatly determines whether you're going to have an energizing or wearisome experience. WHEN A TEAM DOESN'T WORK Teams can have a tricky dynamic. When everything works well, […]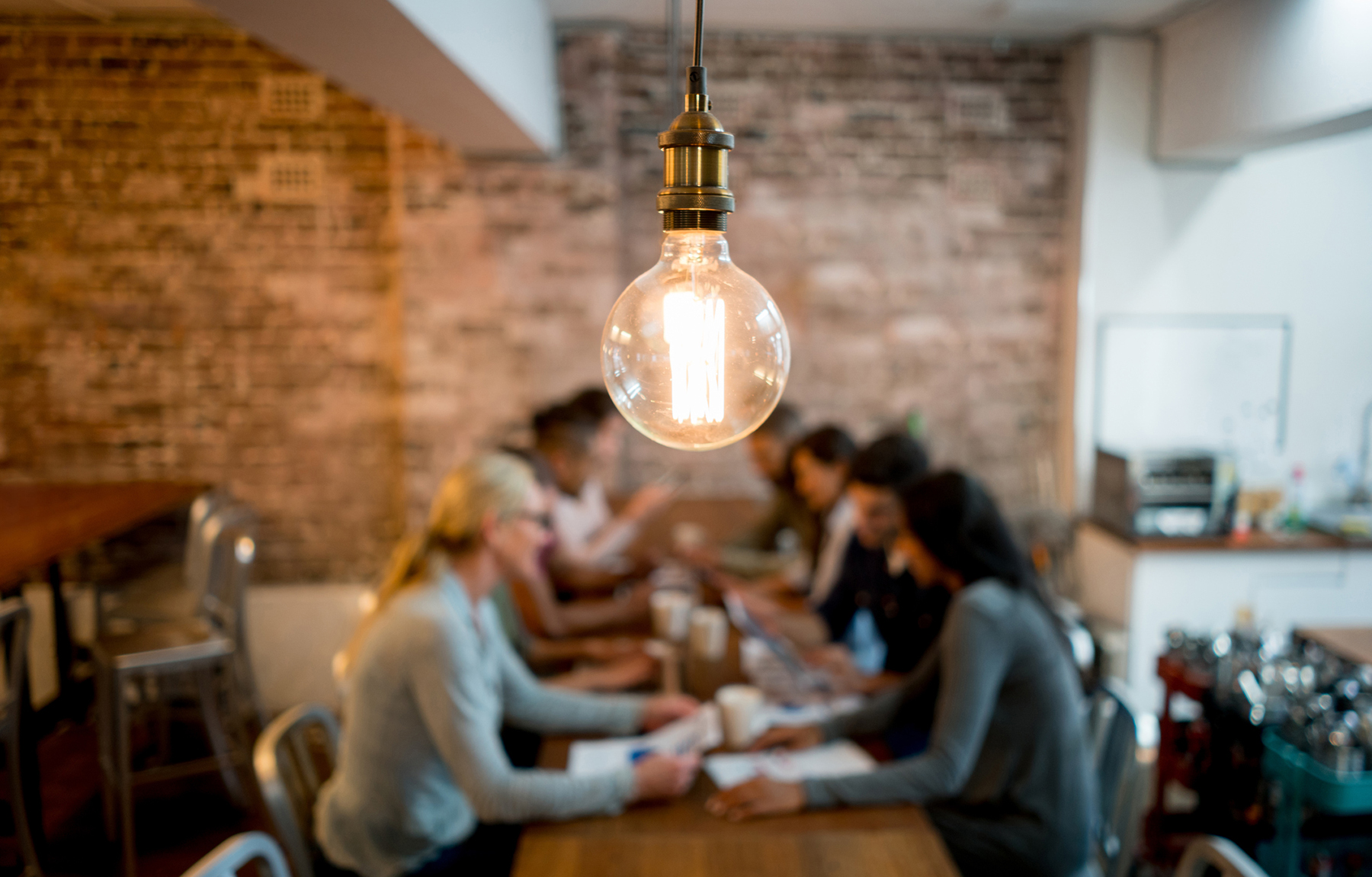 Have you ever found yourself on an unhealthy, dysfunctional team in ministry?
Serve for very long, on staff or as a volunteer, and you'll discover that your team greatly determines whether you're going to have an energizing or wearisome experience.
WHEN A TEAM DOESN'T WORK
Teams can have a tricky dynamic. When everything works well, working on a team is so much fun. When things are not working well, it can make you wish you could hole up somewhere and pretend you don't need a team to get your job done.
The dysfunction of broken teams isn't always obvious. Dysfunction likes to lurk in the shadows. Like the spoiled lunchmeat in the back of the fridge, you'll smell it long before you find it. But when you learn how to sniff it out, it becomes unmistakable . . .
Conversations laced with mistrust.
Veiled comments that leave a bad aftertaste.
Sideways glances that suggest far more than what's verbalized.
TEAMWORK RISES AND FALLS ON LEADERSHIP
I served a season as a volunteer on my church's elementary team. It was a pretty amazing group of people, but despite how invested everyone was, the team was deeply dysfunctional. After a few months, I noticed a pattern. Our monthly meetings, in which we were supposed to discuss challenges and navigate solutions, consistently morphed into "vent fests."
John Maxwell is known for his statement, "Everything rises and falls on leadership."
In this case, I was staring that truth in the face. Leadership (or the lack thereof) was the culprit. The leader of this team had an agenda that appeared to align with the vision and strategy of the church, but which didn't fully. And the longer she led, the more the disparity surfaced.
After leading in ministry the past 17 years, I look back on this season and remember that time and truth are a leader's friend. They bring clarity to the plans and intentions of others. They reveal what lies under the surface, damaging what's above.
That's exactly what happened in this circumstance. Over time this leader's real motivations and postures surfaced. In response, her direct leadership in the church worked to guide her to a better place. I wish I could say she responded well. Unfortunately, that wasn't the case. In an effort to solidify her position, she worked to create alliances among the volunteer team, causing them to question the leadership of the church. Because she possessed such a powerful personality, it was difficult for others to discern if her perspective was valid.
Navigating that situation was challenging. I'd love to tell you I remained above the fray. But that isn't true. In fact, the entire situation made me sick. Every conversation began to feel like it was poisoning my soul. I didn't want to abandon this leader and those who aligned with her. Yet I couldn't deny what I saw God doing in and through the leadership of the church. All I knew was I no longer wanted to be sucked into that unhealthy vortex of drama.
I needed help. And I needed it fast.
THREE STEPS TO DEALING WITH DYSFUNCTIONAL TEAMS
I sat down with a mentor and spilled my guts. Over a bottomless cup of coffee (and a few doughnuts), this amazing woman equipped me with three steps I could take to help me respond in life-giving, equity-building ways.
Step 1: Look for the Fruit
When you find yourself in the midst of situations like these, it's difficult to see things from the right perspective; you're too close to it. It wasn't until I confided in someone I trusted outside the situation that my perspective changed. My friend challenged me to look for the fruit. Specifically, the fruit of the Spirit.
Of all the people involved, who is displaying love, joy, peace, patience, kindness, gentleness, and self-control? Who is speaking life into and through the situation?
This was an excellent starting point. These questions brought immediate clarity and relief. The angst over who was right and who was wrong diminished. It was replaced by a peace knowing that those who chose to be led by the Spirit would come to the right conclusions.
Step 2: Clarify Boundaries
Then I had to move forward by creating boundaries. Though step one allowed me to see the situation more clearly, I still couldn't control the actions of others. I could only control my own actions and the situations I allowed myself to be in. I knew I had to have some hard conversations with my leader. So I mustered the courage to tell her I no longer wanted to be her confidant. If her thoughts were not to be shared with her direct leaders, then I didn't want her to share them with me either. I expressed my value of her and honor for her position as my leader, but I simply wasn't capable of being a "safe place" for her to express her frustration any longer.
The whole thing felt like I was choosing sides. And I guess I was. I was choosing the side that was fruitful. The conversation itself seemed like climbing Mt. Everest. But it was the best move I could have made.
To get there, I had to ask, "At what point does the conversation make me feel uncomfortable?" That line may differ for everyone. Everyone has their point at which they feel they are party to dishonoring conversations. You have to examine where that boundary is for you.
Step 3: Trust God
It sounds so cliché. But it's true. I didn't have all the information. There were major aspects about what was happening that I didn't know. Things I didn't need to know. I just needed to trust. Trust that the same God who's at work in me is also at work in those around me. Trust that those who are yielded to Him will make wise decisions for everyone involved.
Trusting God isn't dismissive abdication. It's boldly choosing to leave the results in far more capable hands than your own.
Try this. In your time with God, invite Him to show you where you are worried. If you're still chewing on it, then there's some part of it you need to hand back to Him. Don't ignore it. Take action. Write it out. Confess your trust in God's direction. And "hit repeat" every time that sinking doubt tries to consume your thoughts again.
Operating within unhealthy circumstances on a team, particularly a team you don't lead, is difficult. But learning to look for the fruit, clarify boundaries, and trust God can help you build equity with those around you, not lose it.
WANT MORE?
For more ideas on how you can build healthy volunteer teams, check out Don't Quit. It's a book about leading well, empowering others, and experiencing the best things in ministry over time. Plus, sign up for the FREE Don't Quit Workshop Series, Thursdays, March 1–22, 2018. Visit DontQuitBook.com for more information and to register.
Follow Us
Stay connected to us and be the first to know about exclusive deals and upcoming events.