A Closer Look at What Happened
It's been another year. Another 12 months. Another 365 days. 525,600 minutes. Now it's time to measure the year! (Yes, I love the play, Rent). A year can go by so quickly and we can lose the things we planned in January of 2017 to accomplish by December 2017. However, before we rush into goals […]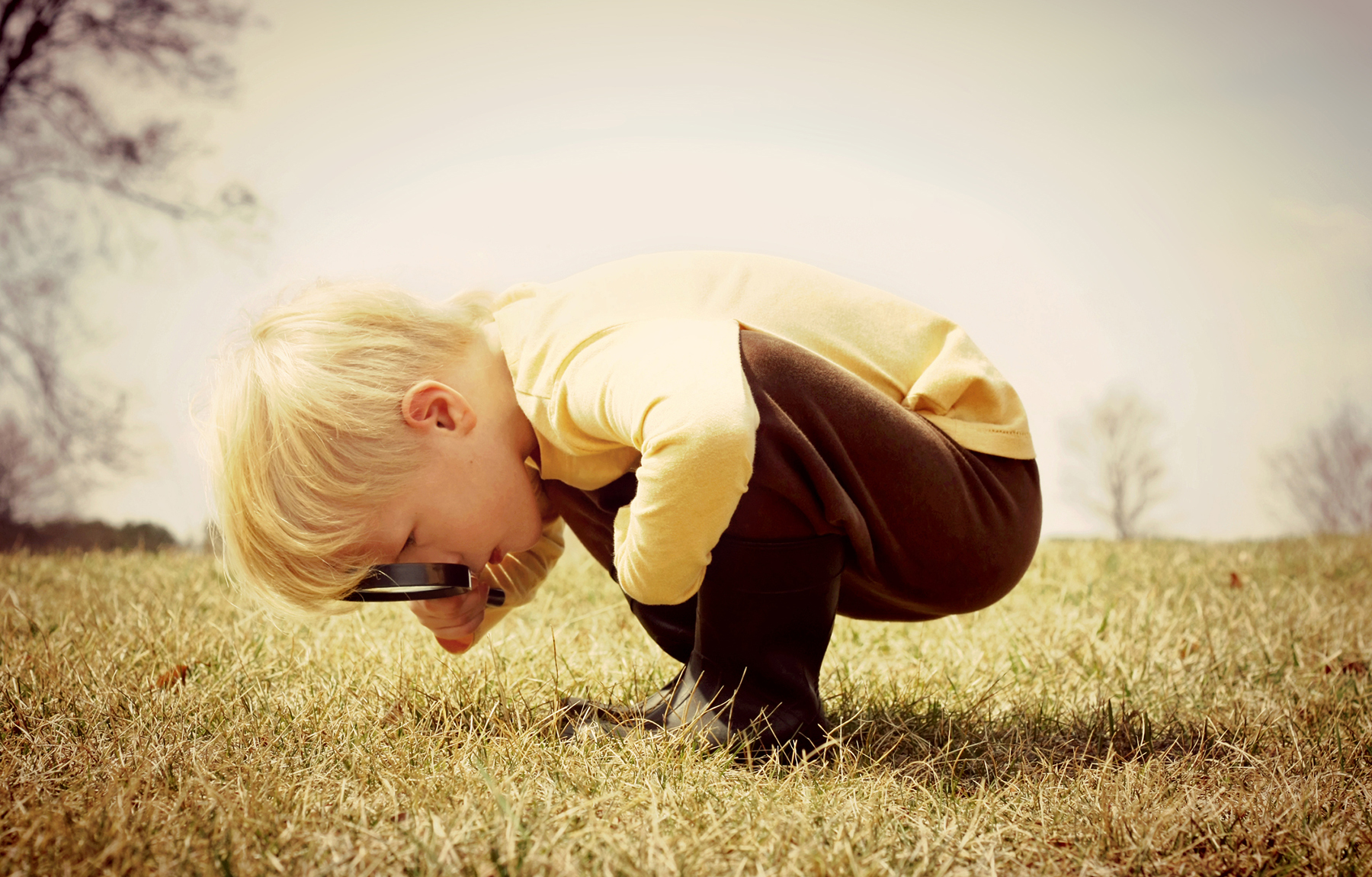 It's been another year. Another 12 months. Another 365 days. 525,600 minutes. Now it's time to measure the year! (Yes, I love the play, Rent). A year can go by so quickly and we can lose the things we planned in January of 2017 to accomplish by December 2017. However, before we rush into goals for 2018, let's take a minute and a closer look at what happened last year. Whether good, bad, or somewhere in between, knowing what happened in the past gives important insight to the future. Let's separate our lives into two segments, personal and professional, and use this method to evaluate what happened.
What goals did I set for 2017? Whether these goals were written out, talked about with friends, or dreamed about in your head, write out everything you wanted to accomplish personally and professionally. This is your private list, so don't cheat. Then categorize the goals in four ways: met, in progress, thought about and forgot about, and it didn't cross my mind.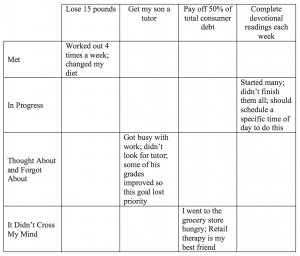 Now, evaluate what happened. For each goal you met, write down the steps you took to meet the goal. Did you carve out specific time periods to work toward it? Did you get coaching for that goal? Did you designate funds to its completion?
For every goal that is in progress, write down what you have accomplished and the things that still need to be done. Evaluate if this goal can be met in the next year or does it need a longer time table.
For the goals thought about and then forgot about, decide what happened in your life that prevented completion. Was there a loss of resources? Was the task too daunting to undertake without smaller steps? Did another goal supersede it before setting this one? Or were you simply sidetracked by other matters and the goal did not get prioritized?
For the goals that didn't cross your mind, determine if this should be a goal and should it be a goal right now. Ask yourself questions like, why did I set this goal? Is this important or did I make it a goal because of some other factor? Is this something I want to continue to pursue? Is this something I should go after right now?
Nothing happens by accident. Success and forward movement is often a result of several planned actions that are revisited along a journey. Goals are set in place to ensure that we keep moving toward our purpose. Most of us can set goals. The hard work is evaluating the goals and holding ourselves accountable for their completion. When we examined what happened, we are more likely to repeat what worked and discard what is keeping us from being productive. Intentionally evaluate what happened so that you can influence what is to come.
Follow Us
Stay connected to us and be the first to know about exclusive deals and upcoming events.