Less of Us, More of God at Christmas
For so many people this can be the most wonderful time of the year. A season of singing. Breaking diets without guilt. Ugly sweaters. Office parties. School plays that only a parent or small group leader could love. We will come up with great gifts for our volunteers and décor to enhance our kid and […]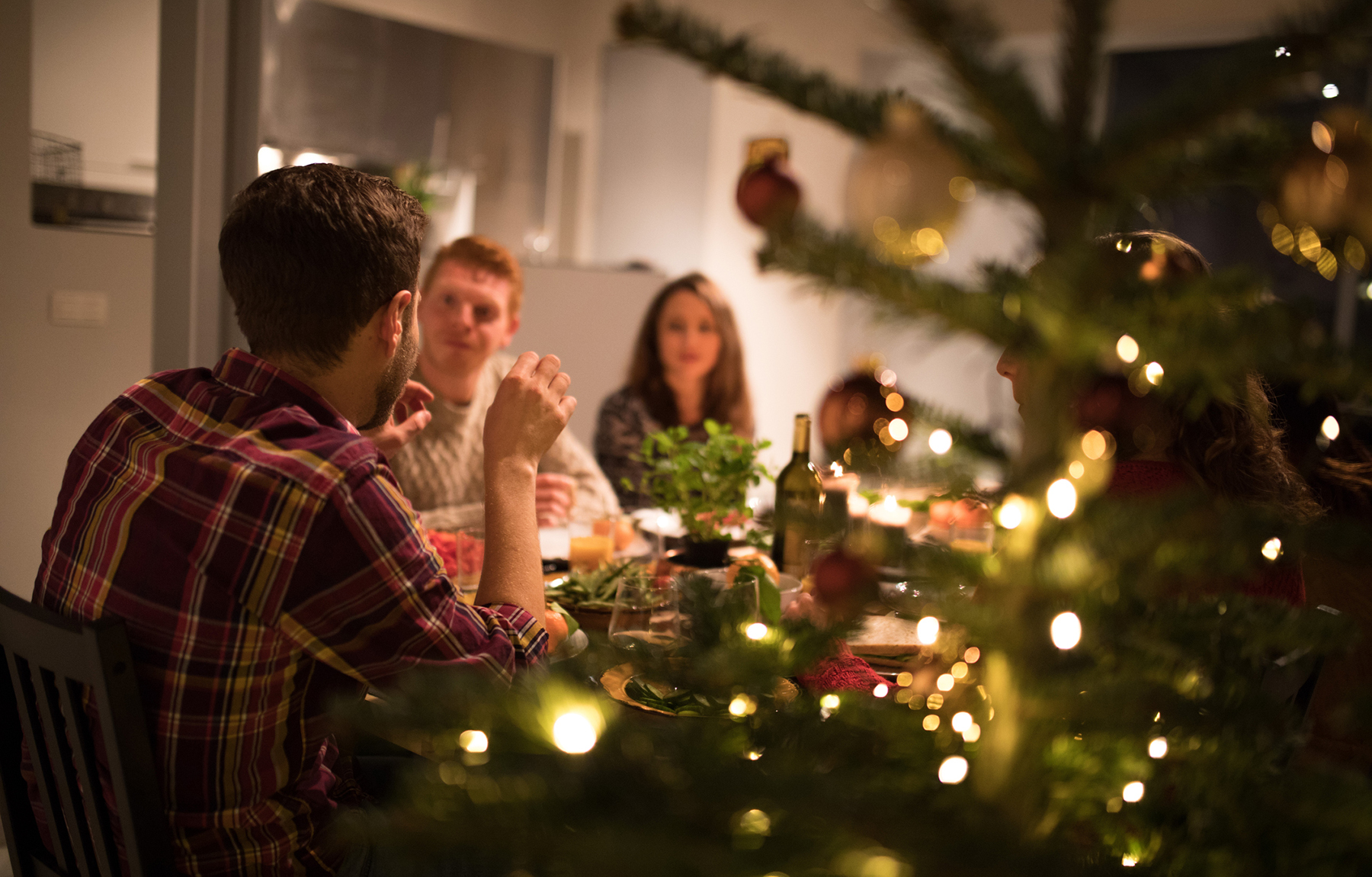 For so many people this can be the most wonderful time of the year. A season of singing. Breaking diets without guilt. Ugly sweaters. Office parties. School plays that only a parent or small group leader could love. We will come up with great gifts for our volunteers and décor to enhance our kid and student environments. This is also the season where Christmas wish list might become extravagant. There will be 25 "Secret Santa" or "White Elephant" gift requests. And the demands on our time can be astronomical. It's commonplace to hear people say, "Let's talk about that after Christmas." With so many great things going on around us, it can be easy to lose focus on the intentional times that will arise this season that help us capitalize on moments with our families. During the Christmas season—the time of year we take to celebrate Jesus being Immanuel, God with us—we can be intentional about showing God's love in our families, neighbors, and communities. We want to encourage our families to take this season to celebrate the time Jesus came to earth to be with us by us intentionally being with others.
The Christmas season provides an opportunity to intentionally be with family.
Depending on the phase of your kid or student, you can balance the innocence as well as the faith focus of the season. If your family celebrates Santa, treasure this moment with your little one and get all the Santa Mall pictures you can capture. While you're doing that, walk around the mall and point out ways that God is working among us today. I love Christmas lights. I've never been good at putting up elaborate designs but every year I enjoy driving through countless neighborhoods to look at the homes with owners who have mastered this skill. These moments open opportunities to discuss how we can be a light in the dark places of our communities and the world. We can use the physical signs of the season to talk about ways to represent the light of Christ to others.
The Christmas season provides an opportunity to intentionally serve others personally.
During this season, there will be people in our immediate circles who may not have family to share this time with. Loneliness and depression rise during this time of year. We can serve others personally by opening space in our lives to invite them in. We can help our kids and students show the love of Christ by inviting these individuals to our homes, church fellowships, or community gatherings. This is also a great opportunity for kids and students to invite someone from school who they might have had difficulty with last semester. These are personal invitations that allow us to be shalom in our immediate areas of influence.
The Christmas season provides an opportunity to intentionally serve others publicly.
This is the easiest time of year to find opportunities to serve organizations that have concerted efforts to serve others. Food kitchens, gift box campaigns, senior living facilities, and children's hospitals all provide opportunities for us to serve publicly. These service projects remind our kids and students of individuals in our world that have needs that the Body of Christ is able to meet. Service projects take the attention off the Christmas gift list of wants to fulfilling the list of needs for others.
During the Christmas season, especially for parents, we can be tempted to allow the to-do list and the gift list to add stress to our already hectic lives. It is easy to ignore the many opportunities this season affords us to be Immanuel in the lives of others. Intentionality of focus during this season will allow us to refocus on the real meaning of this season and make memories and traditions with our kids and students that will last a lifetime.
Follow Us
Stay connected to us and be the first to know about exclusive deals and upcoming events.