Showing Up For People Who Are Hurting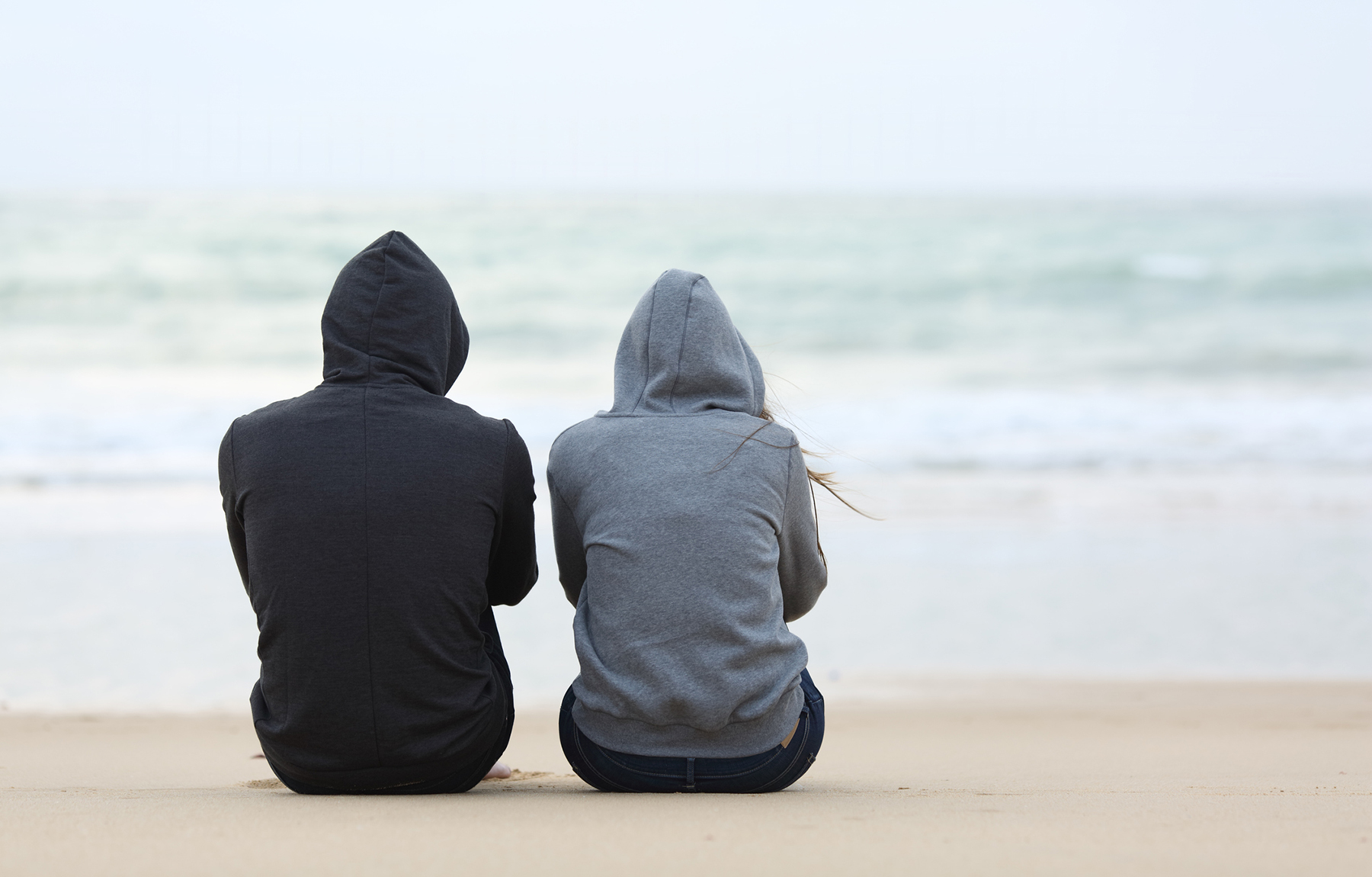 When my daughter was two months old, she was diagnosed with a terminal condition called SMA (spinal muscular atrophy). It was hard to look in her eyes that were so full of life, her face that was so full of joy, and think that she was going to die in a matter of months. We were devastated and were forced to spend the next couple of weeks wrestling with what we believe. You see, our decisions for her care would look very different if we didn't believe God was real versus if we 100 percent believed she would be with Jesus at her last breath. Death forced us to commit to something.
I won't go into those details with you here for the sake of length, but at the end of the day, we went all in with Jesus. Shortly after, we had her baby dedication at our church, Trinity Anglican Mission in Atlanta, Ga. We believed God entrusted her care to us and we were holding her with open arms back to Him. Our pastor was honest and shared a little bit of what we were going through as he prayed for God to be with us no matter the outcome. After that, we had people wanting to help us in a variety of ways—some people were amazing and some people ended up being hurtful, even though their intentions were the same.
So, what makes the difference whether you are hurtful or helpful? It's one of the greatest fears we hear over and over from people: "What if I screw up? What if I say the wrong thing? What if I do the wrong thing?" This fear oftentimes prevents people from showing up for the people they love. Oftentimes, people let fear take control and don't end up doing anything or saying anything thinking that might be better than screwing up. But what people miss is the fact that not showing up at all makes people feel abandoned, unloved, and miserable.
The church is missing an incredible opportunity to be Christ to people within their own walls. As leaders, I hope you can lead with love to care for the members you see every week who are suffering through loss and grief. Even more, I hope you will start to lead the conversation around love and support to stop the pain and damage happening between believers.
I can't tell you the number of horribly offensive and judgmental comments I've heard coming out of the mouths of people who claim Jesus as their Lord and Savior towards people who are grieving. Statements like, "God just needed another angel" or "maybe your sin had something to do with it" or those who throw around Scripture verses like poison darts. This. Must. Stop. We as Christians are breaking down any foundation we've built and the walls are crumbling around us with hate, judgment, and unreasonable expectations.
So the question becomes, "How can we show up and love people better in the midst of grief?" In fact, that's the very question that drives the non-profit I started called, Love Not Lost. Through my personal experiences, and the countless stories I've heard serving others facing grief, there are so many common things that stand out. I want to share three of those with you in hopes of helping you give tangible ways for your ministries to help people within your community:
If you care, show up. If you're afraid, be honest and embrace silence if you need to. Showing up with a hug and letting people know you feel awful and don't know what to say is so much better than saying some cliché phrase that's offensive or not showing up at all.
Don't love people the way you want to love them, show up and love them the way they need to be loved. That might be a hug, a meal, cleaning their house, watching their kids, giving them gift cards for groceries or dinner out on the town. Try to see their needs without having to ask them, "What can I do to help?" because nobody want's to ask for help or be a burden on someone.
Make sure there's follow-up and be willing to invest time. It's easy to drop a card in the mail and never reach out again, but it's the constant checking in and following up that makes people feel really cared for and loved in a relationship.
Our church provided meals twice a week to our family for over a year! We had a meal train that kept going because people were willing to serve our family in that way, and I can't even begin to describe the difference that made. We also had people randomly show up to bring me coffee or lunch because I couldn't leave the house with our daughter by myself. We had small groups come over to have dinner with us once a month so we could be included in friend groups despite not being able to get out of the house due to our daughter's condition. We had friends who didn't believe in God who saw the way we were supported and said: "Wow. Your church is amazing. I wish I had something like that where I lived."
It was the community showing up for us and loving us really well that made the difference. It helped our marriage. It helped our family. It helped us through the darkest time of our lives. And people around us noticed. Not just believers, but everyone noticed. And they wanted it.
As leaders, you set the tone for the culture in your church. Are you a loving church? Do you care? Do you have a way for people to reach out to you if they are hurting? Do you have a way for people in your community to help others who need it—whether it's a meal train, gift cards, childcare, or something else? Does your church offer any kind of counseling that's accessible for everyone who needs it? Is there a person on leadership who is responsible for community relationships to keep following up with people?
My hope is that the church can lead the way in supporting people in grief through tangible ways that communicate love. You have the chance to inspire your community and actively love people in ways that will change people's world. I challenge you to ask the question, "How can we love people better?" and join us in improving the way our society approaches grief, death, and sadness. If you have someone facing a terminal diagnosis, or people in your community are looking for grief resources, please know we are here for you at www.lovenotlost.org. Thank you!
Follow Us
Stay connected to us and be the first to know about exclusive deals and upcoming events.