Turn Up the Volume On Engaging Through Worship
When you plan a trip, rarely do you hop in the car and start driving with no plan of where you're headed, much less have a plan for stops along the way. Leading a worship set is similar to taking a trip. It's important to think about and develop a plan for where you want […]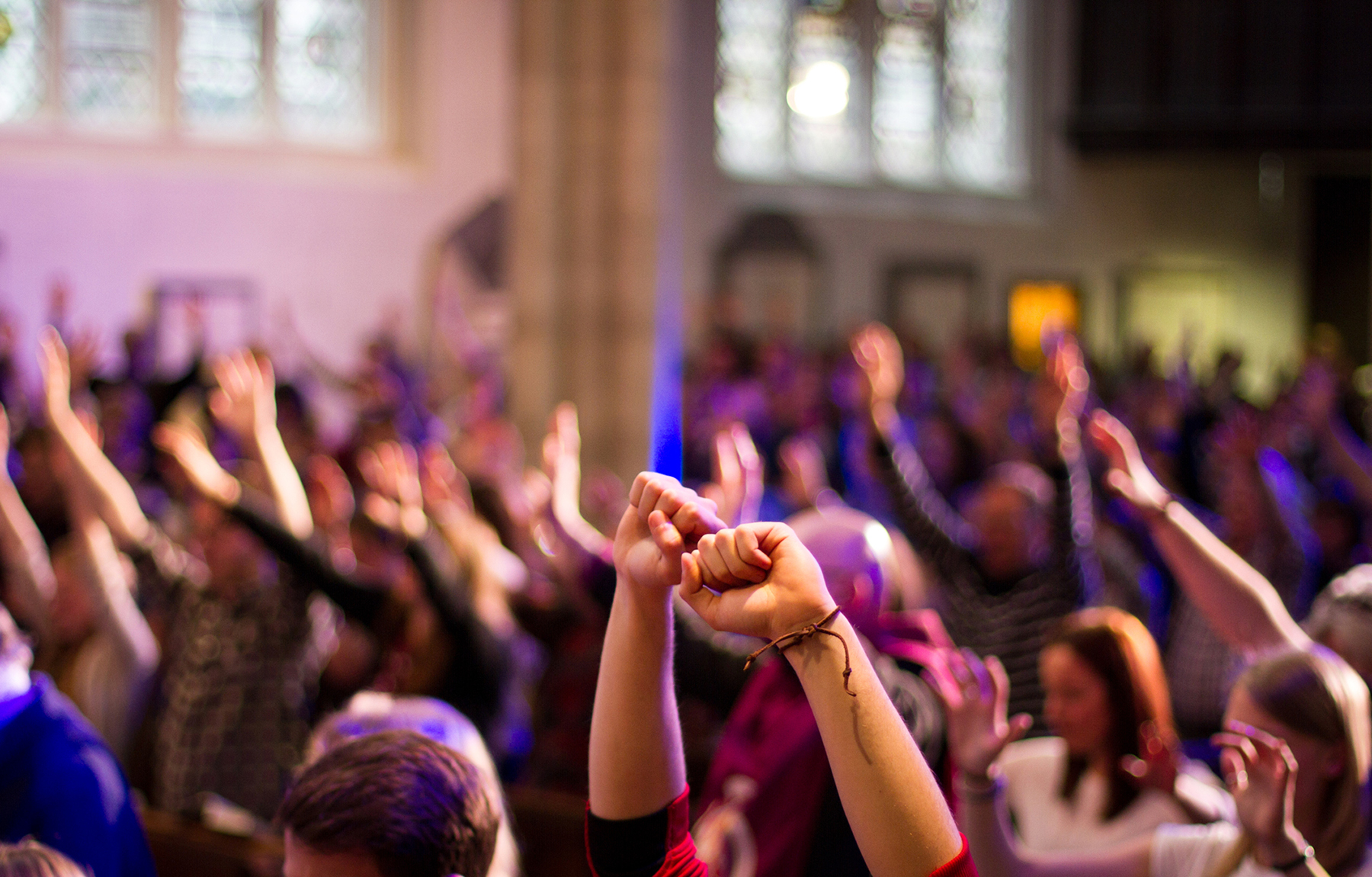 When you plan a trip, rarely do you hop in the car and start driving with no plan of where you're headed, much less have a plan for stops along the way. Leading a worship set is similar to taking a trip. It's important to think about and develop a plan for where you want to take the participants. What's the goal? How will you determine the "win"? Or think about it like planning a party. Most of us don't just invite a bunch of people over and have them show up without first having planned a menu, some games and possibly even a playlist for background noise. You plan and prepare for those that you invite. Why? Because you want them to have a remarkable time. Church should be the same way. There is so much more to planning great worship sets than filling in slots on a service order or in Planning Center. Through the songs you choose you are taking your congregation (audience/group) on a journey. What's your game plan?
I love that music is a common language we all share. Everybody has a song that has touched their life or that holds the key to forever memories. Music is an incredible point of entry for all of us but especially for visitors. As you plan your seasonal services and special events for your neighbors—when you know you're attracting a lot of new faces—how are you navigating entry points for those that are unfamiliar with your church? Here are a few ways:
Pre-service Playlists
The music playing before your service matters. It sets the mood. It can engage and even cause people to sing along in their seat. Think through what you play. You can include old favorites and new songs you want to introduce. It can be specific to a theme/environment you are creating, or the playlist can tie into a series you're doing. Make it fun and engaging.
Cover Songs
The number one reason to do a cover song of a "secular" song is to engage "the neighbors." Doing this engages them with something they know and are familiar with. I'm definitely not encouraging you to do a song with explicit lyrics or something inappropriate. I am saying that an old classic song like "Lean On Me" in a family service or "Frosty the Snowman" in a Christmas service can break down some walls with anyone (parent or child) who re feeling things out. By engaging them in something familiar you are saying, "You are welcome here."
Popular Worship Songs
I've always been amazed at worship sets that don't include worship songs that have been super popular even on Christian radio. Especially on your high traffic days like Easter or summer VBS. I don't include them just because "everybody else" is doing them. I do them as I fall in love with the song and because it is a "tool" I can use to engage the largest amount of people in the audience I'm leading in worship. They may only attend church a few times a year but maybe they listen to Christian radio in the car more frequently or stream some playlists on Spotify and will recognize and be aware of some of these modern worship hits. By strategically placing such songs in your worship set you turn up the dial in engaging your participants.
Engage Generations
I recently led worship at a grandparent family worship service. It was a special night and multiple generations came and worshipped together. I intentionally chose songs that day to reach three generations. I included some fun arrangements of hymns for the grandparents, current modern worship hits for the parents and fun-engaging "right-size piece" songs for the children.
Doing an old beloved favorite like "This Little Light" or "Father Abraham" in a family worship service can be just as much about engaging the adults that have their own childhood church memories with a parent or grandparent, as it is about engaging the kids.
Music has incredible power to connect us, bring back fond memories and potentially give us goosebumps. Put the "welcome mat" out in your services by strategically placing familiar songs. Think through the journey of your worship sets and creative ways to engage everyone each week. Let everyone know they have a part to play in the song your church is singing.
Follow Us
Stay connected to us and be the first to know about exclusive deals and upcoming events.