Naming An Idea
This post was written by Kristen Ivy, Director of Messaging at Orange and Director of The Phase Project. A few years ago on the drive home to Atlanta from Orange Tour Kansas City, Reggie Joiner turned down "70s on 7" and paused the musical education of our friend Afton—who still insists all good music is […]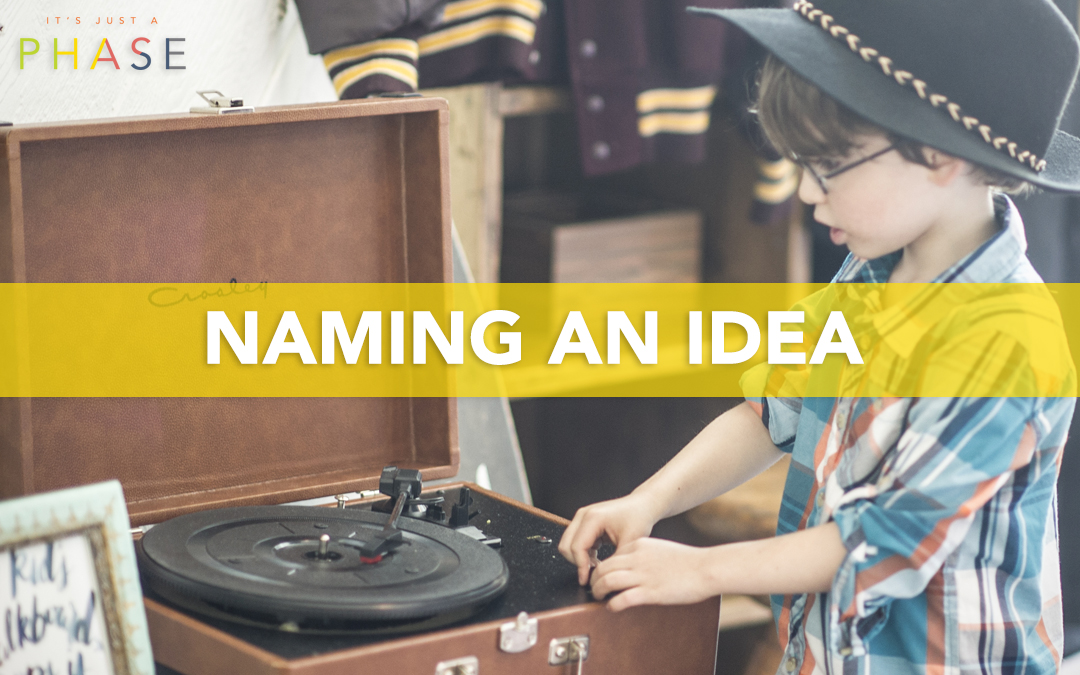 This post was written by Kristen Ivy, Director of Messaging at Orange and Director of The Phase Project.
A few years ago on the drive home to Atlanta from Orange Tour Kansas City, Reggie Joiner turned down "70s on 7" and paused the musical education of our friend Afton—who still insists all good music is inspired by Justin Timberlake.  For a few hours, we had something more important to figure out. And it wasn't how to identify Chicago by the sound of brass in the band.
We were halfway through a 12-city speaking tour about what it means to "play for keeps" in the life of a child. The message was to challenge every parent and every leader to number their weeks—to make the most of the limited amount of time we have with a kid. But from the beginning, we knew there was so much more to say about what every kid needs.
We had explained there are approximately 936 weeks from the time a child is born until the day he or she graduates and moves to what's next—but we hadn't expounded that every week isn't the same.
Practically speaking, kids change as they grow up. I know, it's a revolutionary concept. But it's actually worth pausing to think about. Understanding what changes should have a profound effect on how we influence kids—so we wanted a way to talk about, for example, how relationships change, how culture changes, how a kid's mind grows and develops.
"Do we call these milestones?" (General consensus in the car was "no")
"Should we call these developmental stages?" (facial expressions that look painful)
I'm not actually sure who said it first, but somewhere just before lunch, someone said it.
"Phase"
It's the word you use to encourage a new parent who wonders if their baby will ever sleep through the night. It's the word you use to comfort the mom of a sixth-grade daughter as she tries to navigate new battlegrounds.
But PHASE also means so much more.
A phase is a timeframe in a kid's life when you can leverage distinctive opportunities to influence a kid's future.
A Phase isn't something to wish away, or hurry past.
Once a phase is over, it's over.
You will only know a child once as a three-year-old. After 52 short weeks, that child will be four. They will never think, speak, and reason like a three-year-old again.
Thinking about the life of a child from zero through eighteen in PHASES is a simple reminder that something significant is happening right now. Each season brings new opportunities. Each window of time has a distinctive purpose.
That's what a phase is all about:
It's about understanding what is changing,
so you can influence the life of a child today
in a way that will impact their future.
I don't know if I've ever been in a creative meeting where there has been such an immediate consensus about a word—maybe it was just our desire to get back to Doobie Brothers and Carole King. But from the beginning, Phase was the word.
It was our reminder
that time is passing
that today is an opportunity
and that if we aren't careful, we can miss it.
Follow Us
Stay connected to us and be the first to know about exclusive deals and upcoming events.