The Tangibles and Intangibles of an Excellent Preteen Enviornment
The moment you walk in the door you begin to judge the atmosphere of any business. If you walk in a coffee shop you are trying to find where you place your order and what coffee options are available. You begin judging whether or not you will ever return based on the tangible things you […]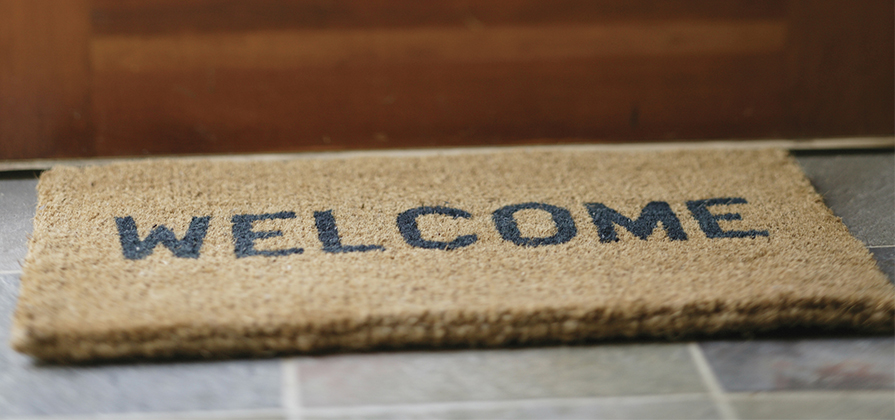 The moment you walk in the door you begin to judge the atmosphere of any business. If you walk in a coffee shop you are trying to find where you place your order and what coffee options are available. You begin judging whether or not you will ever return based on the tangible things you see, taste, and experience as well as the intangible things you feel, smell, and hear. The same is true with the preteens that walk in our preteen environments. We might not have full control over the smells in the room, but we must do our part to create an engaging, affirming, and irresistible preteen environment.
Think About Your First Impression
As a preteen navigates your church, are you helping them find where to go with clear signage? And as they walk into your preteen environment, does the atmosphere communicate that you were expecting them? Walk through your environment and think about the seen and unseen obstacles a ten-year-old will be experiencing. Or better yet, talk with one and ask them about what they saw and felt. First impressions go beyond the first moment that someone walks through your doors. Have you ever gone to a restaurant and had a great experience up until the point the food was served? Think through how you cue a preteen throughout the service and help them understand what is about to happen. Do your part to help them feel comfortable as a visitor from the moment they pull onto campus until they are talking with their parents on the way home.
Create a Safe Place 
Look around your preteen area to see if there is anything broken, outdated, or out of place and do your part to clean it up and keep it safe. When you walk into a department store and see the merchandise scattered on the shelves or a drink spilled in the aisle, you might turn around and walk out. Deep down you know it was a customer that made the mess, but you still wonder why the workers have failed to create an excellent environment for shopping. Your preteens might not ever need policies and procedures for things like an active intruder, but these must still be outlined and explained to leaders. The students might not see everything that has happened behind the scenes to keep them safe, but they will surely find out if it's missing.
Design an Atmosphere That Lends Itself to Returning
Early every morning people faithfully return to their fitness center because they know that it's both helpful and healthy. Are you communicating to preteens and their families the benefits of regularly attending church? And when they show up, are you helping them take their next step or are you trying to pile on too much and making them feel overwhelmed? In a fitness center there are people of varying degrees of health, but yet they all come to the same place to take their next step. In our preteen environments, we must realize we have different levels of health and lead small in such a way that we help each preteen continue to grow. We can do this through sharing a gospel truth through a game or fun illustration, by asking compelling questions, or by coming alongside preteens to help them discover the truth on their own.
The tangible and intangible environment you are creating for preteens will determine the success of your preteen ministry. Work at creating an excellent environment that preteens will come back to week after week.
Follow Us
Stay connected to us and be the first to know about exclusive deals and upcoming events.