For Our Neighbors Part 2: From Belonging to Believing
Orange Tour is now wrapped up, and we are heading into the holiday season. Truthfully, some of us probably already started with fall parties. Whether you've started or are planning parties for your neighbors now, we want to remind you that sometimes it takes a party to show that we are for our neighbors. We […]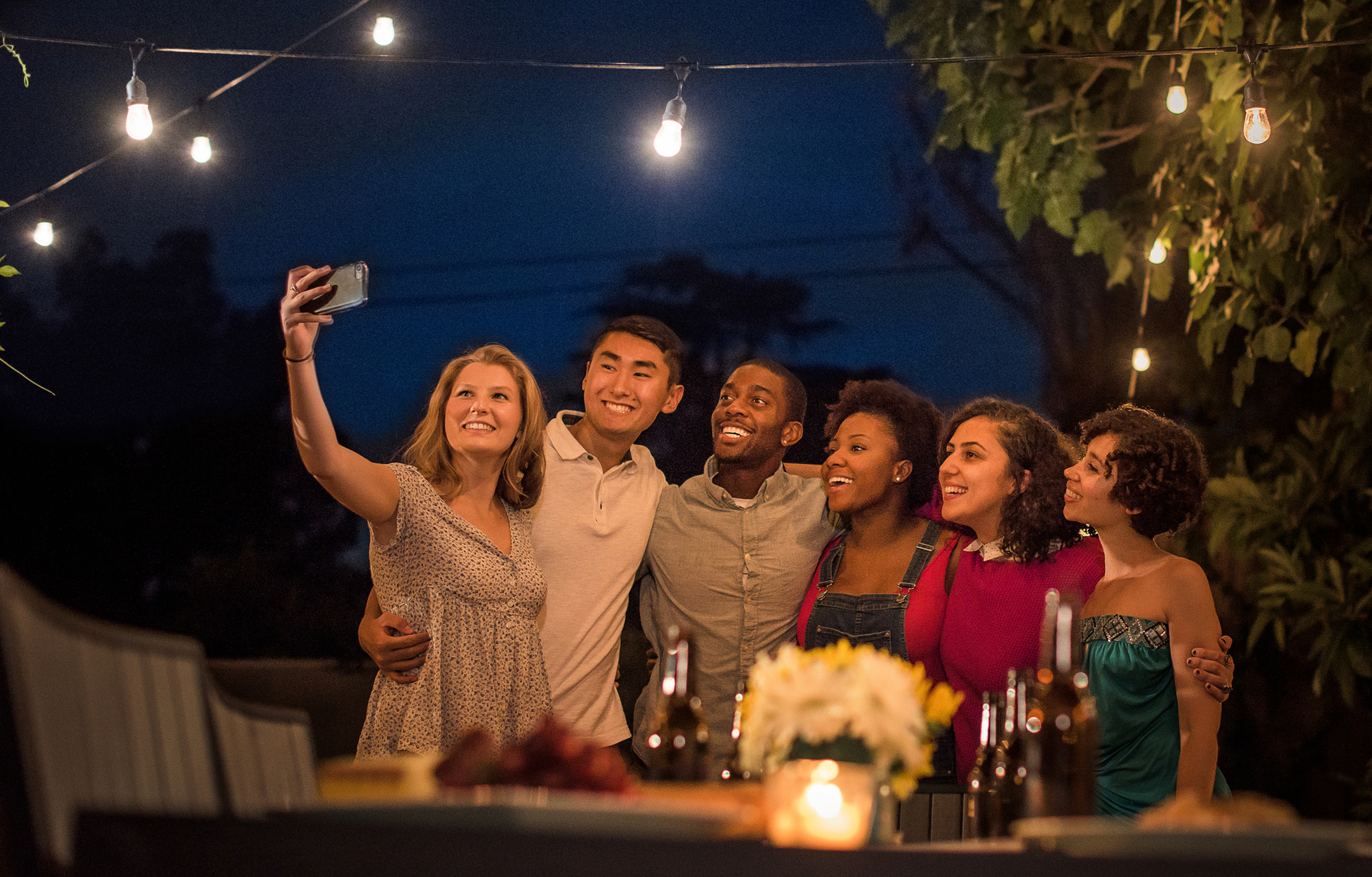 Orange Tour is now wrapped up, and we are heading into the holiday season. Truthfully, some of us probably already started with fall parties. Whether you've started or are planning parties for your neighbors now, we want to remind you that sometimes it takes a party to show that we are for our neighbors. We want our neighbors to be invited and know they belong. (If you missed it, check out this article for more on inviting your neighbors and letting them know they belong.) But after they've been invited, and we know that they know they belong, is there a way we can help them believe? YES! Going from belonging to believing is a critical part of what God has called us to do. After all, we want everyone to believe in the love that is free to all of us through Jesus Christ. In presenting the gospel to our neighbors, we let them know they belong by listening to them, walking with them, and loving them into Christian faith.
At Orange Conference and during Orange Tour, Gerald Fadayomi challenged us to listen more than we speak. In today's world, people are longing to be heard within communities that will not judge them for what they have to say. The pressure builds quickly within kids who are unable to fully verbalize their emotions, students who are trying to understand their emotions, and parents who feel they are alone in their emotions. Everybody at every phase wants to know they are not in that phase alone. Inviting people to a small group party is a great time for them to just be heard amongst their peers who might be going through the same thing. This may not be a conversion opportunity. This opportunity is about ministry of presence, listening to our neighbors so that we know them. And as we know them, they will know we are for them, and they might listen and believe that God is for them too (Thanks, Gerald)!
When we are moving from belonging to believing, sometimes it takes walking that extra mile (Matthew 5:41). There are times when God requires us to be in community with neighbors with stories that never change. The story at the end of this year may be the same as the story at the end of last year. In this, we get the chance to take them up on the opportunity they presented while they were considering joining the party and walk with them another mile. We get to show the companionship to our neighbors that God showed to us. He kept walking with us so we keep walking with them. It's in choosing to continue to walk with somebody out of love not obligation that we show how God keeps walking with us. As the busyness of the holiday season increases, let's party with someone who might feel like they are walking all alone. And while we are walking with them, this is a great time to reflect and remember how many times God walked the extra mile with us. With footsteps of love, we can influence our neighbor that we belong together and we can believe together—that the God who walks with us wants to walk with them.
The most critical part of believing in the love of Jesus Christ is knowing that His love never fails. The Lord's love is great, His compassion never fails, and He is faithful to us (Lamentations 3:22-23). This is the love that all of us are looking for. Love that is not impacted by season or situation. Love that looks past victories and mistakes. This is the love of Christ that we share with our neighbors. We are the tangible love of Jesus Christ to the world. The love that we exhibit cares about people where they are and where they are going without giving up on them for where they have been. No one turns down a relationship like that! Being for our neighbors means we are for standing with them and loving them until they know that that kind of love comes from our faith in Jesus Christ. Then, as we love them, they can learn to love Him.
Going from belonging to believing is a process that happens in a community of safety. Inviting people to the party says, "We want you." Making sure they belong at the party says, "We like you," and ultimately it is our work to make sure they believe we love them and God loves them. Being for our neighbors moves from seeing people, to being in community with people and loving them along the journey. As we believe that God has something special in our neighbors, our neighbors will believe in the God that is shown through the love in each of us.
Follow Us
Stay connected to us and be the first to know about exclusive deals and upcoming events.