Beige Doesn't, Little Mountain Does: Engage, Inspire, Grow
Little Mountain Productions has a long history of helping ministries all across the globe. We help answer the age-old question, "What is my church supposed to look like?" Over our 34 years in business, we have answered that question for thousands of churches worldwide. Beige is out friends. And engaging, inspiring spaces are in. You may be asking […]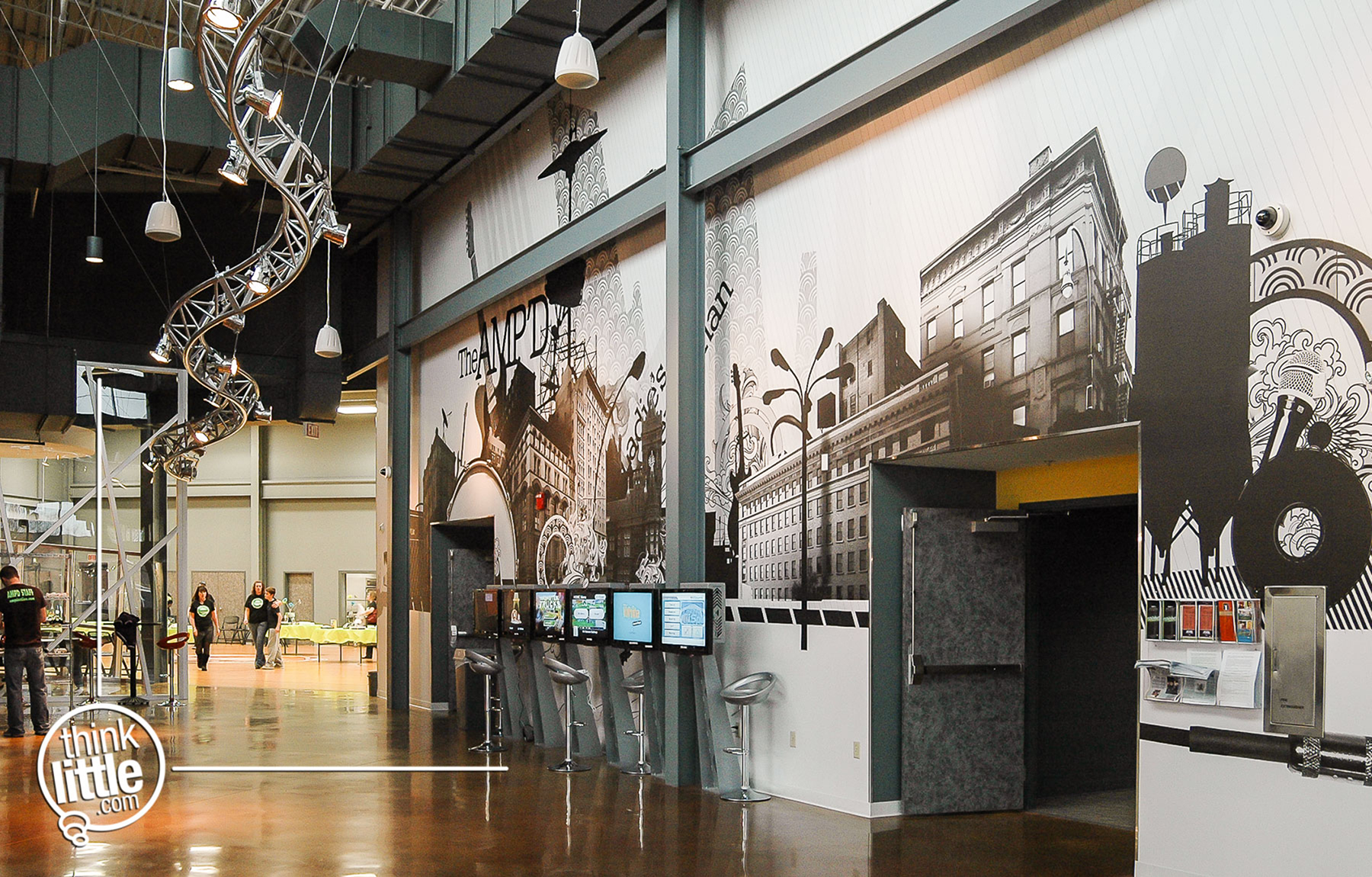 Little Mountain Productions has a long history of helping ministries all across the globe. We help answer the age-old question, "What is my church supposed to look like?" Over our 34 years in business, we have answered that question for thousands of churches worldwide. Beige is out friends. And engaging, inspiring spaces are in. You may be asking yourself, "Why?" or "How?
Glad you asked.
"Why?" Because engaging, inspiring spaces will help you and your audience GROW!
"How?" Little Mountain Productions answers that question.
ENGAGE:
Oftentimes here at Little Mountain, we hear our clients express that their spaces aren't "engaging" enough. The beige walls and stained carpet doesn't peak the interest of the young people these days—so they become disconnected and seek out alternate places to spend their free-time.
One way to engage your young people is to provide them with a space of their own. An identity through branding and logo design. A creative space that was designed specifically with that young person in mind. A space that young minds can connect with, and call their own. Somewhere a young person would be happy to invite their friends.
Beige doesn't engage the audience.
Little Mountain engages the audience!
INSPIRE:
Inspiring young people is one of the toughest chores tasked to pastors these days. With social media, youtube and selfies so prevalent, where does the inspiration come from?
First, it comes from the hearts of Christ followers who bring the word to this generation every single week. Next, it comes from the platforms in which they speak from. A great way to inspire not only the hearts of your young people, but the hearts of leadership is to create an inspiring space in which the people can connect.
That's where Little Mountain can help, by inspiring the hearts of leaders and young people through creative interior design.
Beige doesn't inspire the young people.
Little Mountain inspires the young people!
GROW:
One goal for every client we speak with is to grow. Our clients want to grow spiritually and they want to grow in numbers of lives touched. They want to encourage growth in the hearts of their people.
Through creative interior design, Little Mountain will help your people grow. Many, many times here at Little Mountain we hear testimonies of how our clients experienced immediate growth upon installation of our services.
Beige doesn't promote growth.
Little Mountain promotes growth!
CONCLUSION
Growth comes from change. If you need a change, and would like to learn more about how Little Mountain can help you with an engaging, inspiring space that encourages growth, please connect with us at our booth today at Orange Tour, visit www.thinklittle.com or call toll-free at 888-583-7455.
Follow Us
Stay connected to us and be the first to know about exclusive deals and upcoming events.