They Grow Up So Fast | It's Just A Phase So Don't Miss It
This post was written by Kristen Ivy, Director of Messaging at Orange and Director of The Phase Project. "They grow up so fast." That's the number one comment I hear from strangers who see me with my children. They are six, four, and six months and we are a walking reminder to everyone who has […]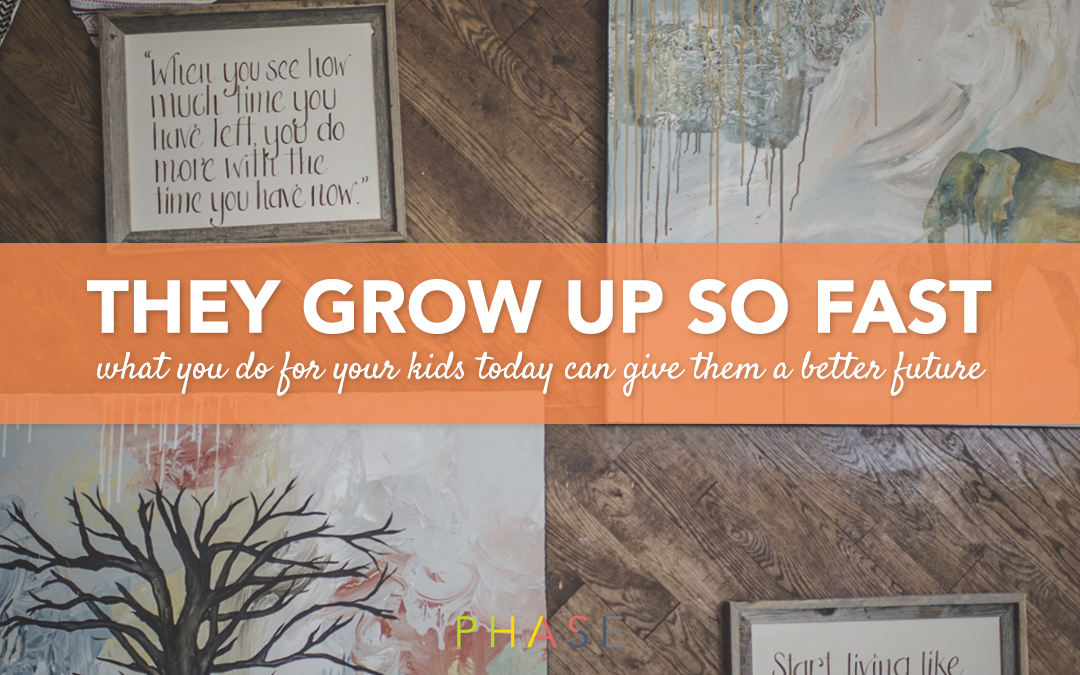 This post was written by Kristen Ivy, Director of Messaging at Orange and Director of The Phase Project.
"They grow up so fast."
That's the number one comment I hear from strangers who see me with my children. They are six, four, and six months and we are a walking reminder to everyone who has ever had kids that time is moving.
It's the sentiment of grandparents everywhere. The days when their children were six, four, and six months feel a breath away.
It's the bafflement of teachers. They may still be teaching fourth grade, and then feel overwhelming emotion when one of their fourth graders shows back up for a visit during their college fall break. Where did the time go?
Time moves like an invisible current underneath our everyday experience. We can't see it, and so often the daily activities of today look so similar to yesterday that we don't feel anything changing. But it is changing—especially for kids and teenagers.
In fact, kids and teenagers change much faster than we do as adults. They are changing physically, mentally, culturally, relationally, emotionally and morally as they move from one phase to the next. And the way they experience those changes will affect their futures. That's why time is so critical for them. Time is the greatest currency we have if we want to influence the future of a child.
We are two years into the "Just a Phase" project. And our mission is simple. We want to help parents and leaders show up in the right way during the formative years so kids can have a better future.
As part of the Phase Project, we created this video as a reminder to all of us. It's our way of saying:
Pay attention. Time is moving forward. So be present. Show up for the kids and teenagers in your home and community. They will not be children forever, but what you do for them today can give them a better future.
Follow Us
Stay connected to us and be the first to know about exclusive deals and upcoming events.