The "H" Word
"Uh-oh. It's the H word. Halloween. Have you ever considered that the problem with Halloween may be that we have thought so much about what might be wrong with it and have never considered what might be right about it? Here are a few stats about Halloween: *An estimated 47 % of household consumers decorate […]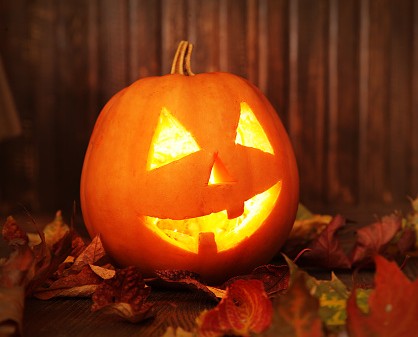 "Uh-oh. It's the H word. Halloween. Have you ever considered that the problem with Halloween may be that we have thought so much about what might be wrong with it and have never considered what might be right about it?
Here are a few stats about Halloween:
*An estimated 47 % of household consumers decorate for Halloween.
*Halloween is 2nd place to Christmas in volume of decorations sold.
*Candy Sales will Exceed 2 billion.
*More than 93% of children go trick or treating every year. (I wonder how many of those families go to your church?)
Most families love Halloween There is something about Oct. 31st that stirs the imagination of children and engages the hearts of parents. "Watch your neighborhood closely this fall. Listen to the laughter. Take a look at the generosity. Taste the sugar. Feel the energy. Notice the families walking with their kids and observe how families connect with other families. It seems kind of magical. " – Think Orange – Orange essential #3- pg. 159.
I have always loved how captivating this chapter is in the Think Orange Book and the positive spin on Halloween. With that being said, it is that time of year again to finalize or start working on your Halloween Outreach. Here is a list of a few alternatives that might help you get your creativity flowing on ways to partner with the families in your church and most importantly in your community!
*Trunk-or-Treat- the class fall festival to decorate trunks of cars and pass out treats this can be smaller scale or larger scale and involve food venders, games, and more!
* Join in on something that is already happening in your community. Malls, shopping centers, parks, all have fun Halloween festivities happening. Rent a booth or donate some items with your church info on it.
* Trunk-or-Treat (Home Edition)- empower several families in your church to host their very own mini trunk or treat in their neighborhood. Decorate big and provide treats.
* Create treat bags with information about what's happening in November at your church for families.  Empower your church to pass those out all month. Consider adding a raffle give away on one Sunday and anyone who brings the ticket from the treat bag is entered to win!
* Light the Night and create yard signs for your church members advertising that they will be HOME on Halloween and to stop by. Let's keep our front porch lights on and be ready to meet out neighbors.
*Host a Halloween FX Event and after decorating haunted houses (like gingerbread houses) and have spectacular desserts!
*Open up your house for the Youth group to have a party at your place!
Let's start the conversation and get creative with how we continue to reach out and be for our neighbors!
Follow Us
Stay connected to us and be the first to know about exclusive deals and upcoming events.