Thoughtful Social Media Conduct
We all have stories from our past. Some of them are great ones where we share about those stories with fond memories and lots of laughs. But, if we are honest with ourselves, we all have stories we look back on and just cringe, thinking, "Did I really do that?" The reality is, good and […]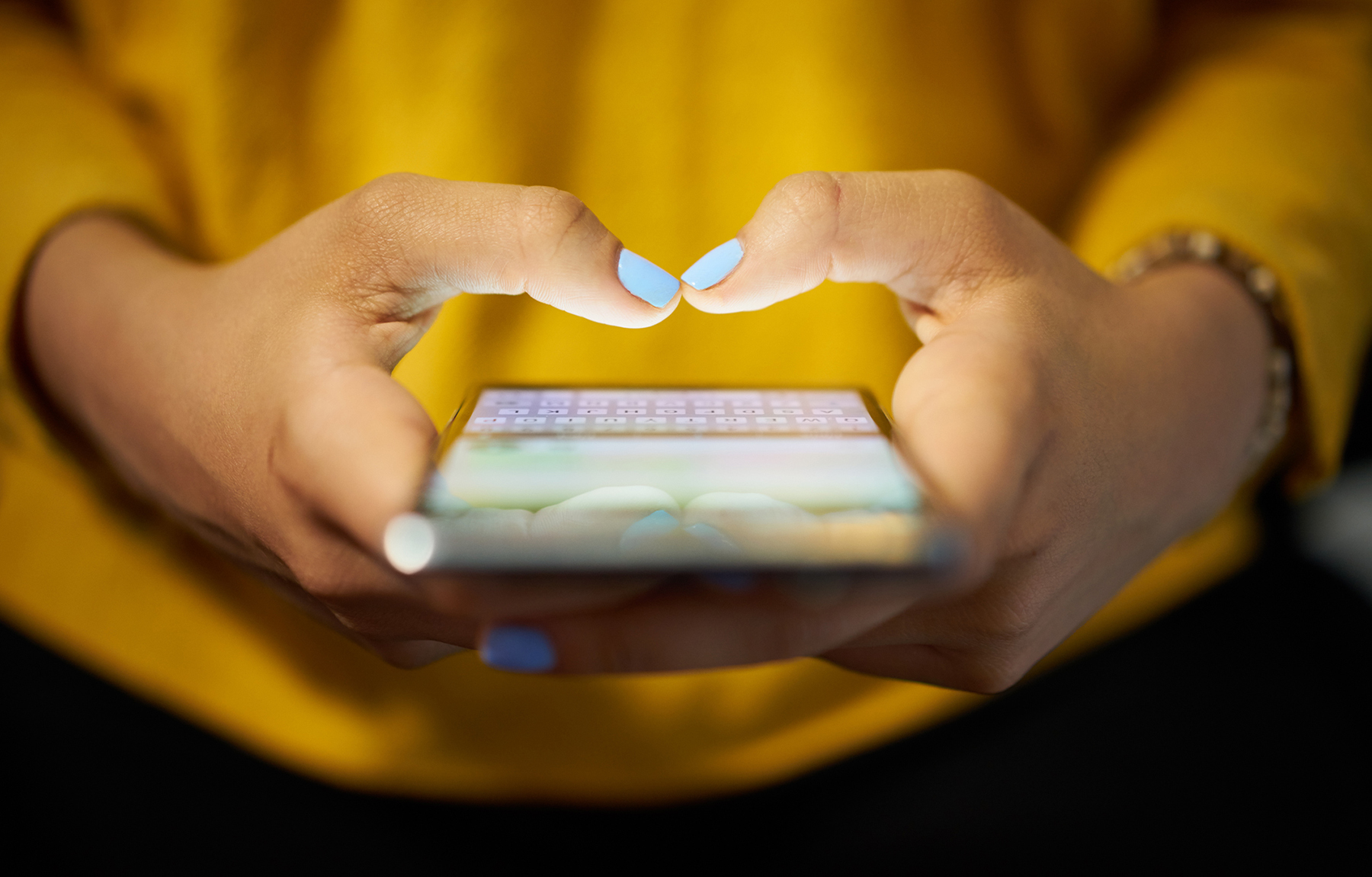 We all have stories from our past. Some of them are great ones where we share about those stories with fond memories and lots of laughs. But, if we are honest with ourselves, we all have stories we look back on and just cringe, thinking, "Did I really do that?" The reality is, good and bad stories are all a part of our lives, and God can use anything in our past for His glory.
Although God can use our past to help others, there are some things that we can do now so that we don't have to look back on our past and think, "could've, should've, would've." In particular, in this day and age when social media is so ingrained in our lives, there are things that we should be mindful of about what we post.
In every situation, we have the opportunity to encourage and inspire someone, or we could discourage or disparage someone or something. This is particularly true in social media. Everything we share on social media communicates something, and we have to be thoughtful.
And what makes our online presence even more of an opportunity for us is that we are not just average citizens. We are followers of Christ AND leaders to the next generation. With that comes responsibility, whether we feel that way or not. Christ said in Matthew 5:16: "In the same way, let your light shine before others, so that they may see your good works and give glory to your Father who is in heaven."
Our social media history is a direct representation of what we believe to be true about Christ. If we believe all the things that we claim to, what we say and the images we share should reflect that. People want authenticity. They want to see that people are who they say they are. That is why what you post and share on social media can encourage or discourage someone from following Christ.
So the questions are, what are you communicating on social media and what can you do to make sure, when you look back years from know, you inspired and encouraged others in Christ either directly or indirectly by what you posted?
Here are a few tips and reminders you can look to when posting on social media:
Realize that others are looking to you as a role model. Whether you serve as a leader or not, you are still a follower of Christ. You are an example to others.
Be above reproach. What would your parents say? Honestly, that sounds like a silly question, but it will help you be more mindful of your post. If you wouldn't want your parents to see it, then you shouldn't post it.
Don't fall for the trap. There are traps all over social media begging for believers to lash out and share something that is contrary to what we believe about Christ. As appealing as they may seem in the moment, don't fall into those traps by posting something that will only fuel arguments. Represent Christ in everything you do, and remember, no disagreements ever get solved on social media.
Remember that people are watching. These aren't just your friends or family members. These are college recruiters and admissions staffers. They are potential employers. People are looking at what your social media history is and they will dig back years to see what you are truly like. Radiate Christ's love in what you post so that people will be able to look at you as a great example for others.
Social media is a wonderful tool. But it is also a dangerous one. What you say today or tomorrow can have some awesome benefits or serious consequences. As a follower of Christ and leader of this next generation of students, choose to inspire and encourage others in Christ by what and how you post on social media. You social media history and what you post currently does matter. Let the light of Christ shine in all that you post.
Follow Us
Stay connected to us and be the first to know about exclusive deals and upcoming events.