What Jesus Knew About The Power of Parties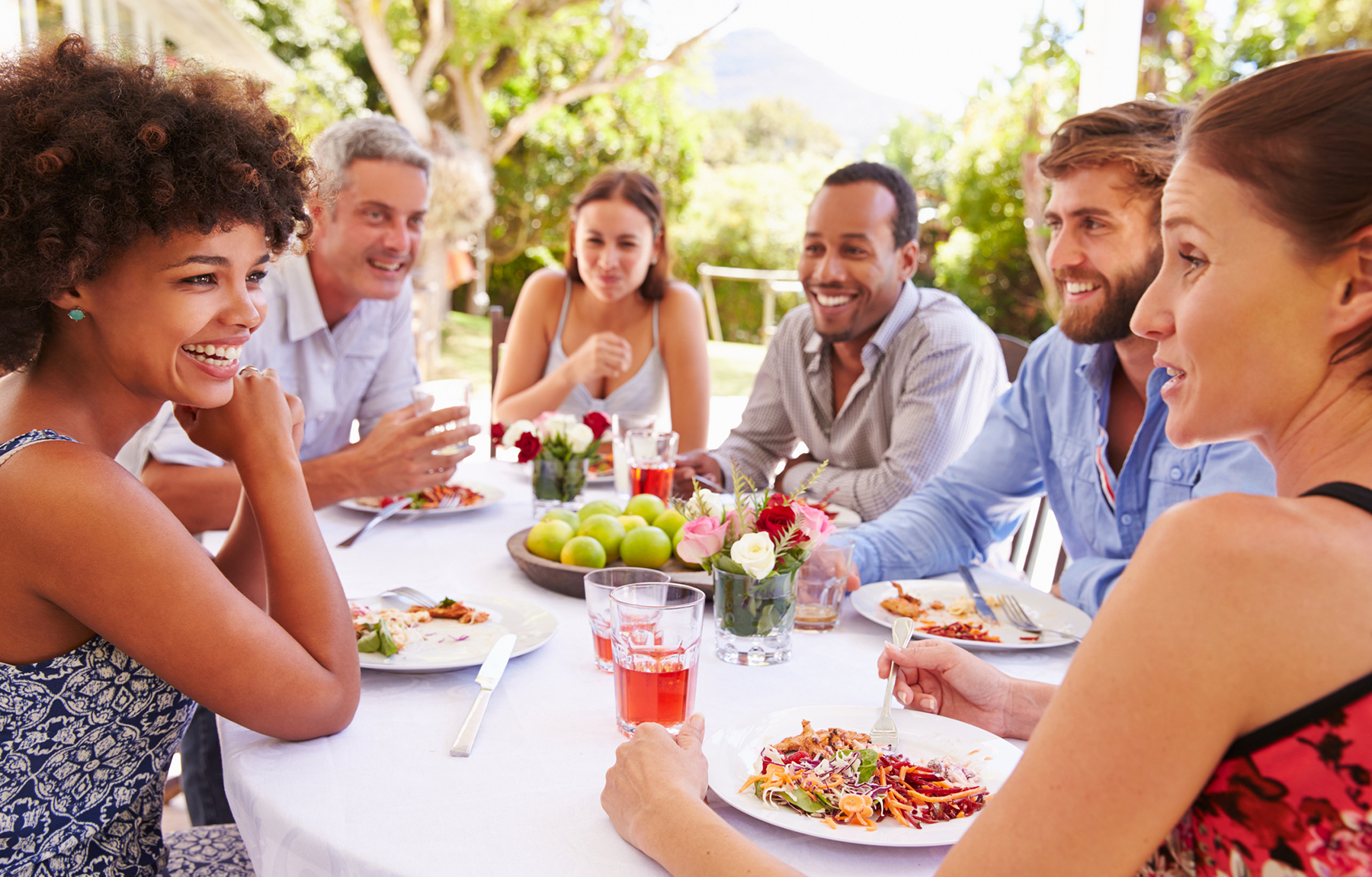 Sometimes it takes a party to prove that people matter more than our opinions.
I think Jesus knew something happens at a party that can't happen anywhere else.
When you can actually just enjoy being with other people, when you become comfortable with how others see the world, when people feel safe and free enough to show their true colors, it opens doors. It builds bridges. It deepens relationships.
The Pharisees, on the other hand, didn't like parties. Their theology and ideologies kept them from getting too close to people they labeled sinners.
It was beneath a Pharisee to rub shoulders with the average sinner at a local party. They had spent most of their lives trying to get put on the VIP list. They were in the religious elite club.
So imagine how they felt when Jesus came along and changed the rules. Imagine how insulted they were when Jesus suddenly expanded the invitation list. Think about it. How infuriated would you be if you spent your entire life working to get in a club, and all of the sudden the rules change and everybody is welcome?
[bctt tweet="Sometimes it takes a party to prove that people matter more than our opinions." username="@orangeleaders"]
That's exactly what happened. I wish I could have seen the faces of the Pharisees when Jesus told the parable of the wedding feast. When He talked about the extravagance of the event. When He talked about the invitation the host sent to VIPs. And then He suddenly gave the story a twist that changed everything. This idea connects every nation, every race, every denomination, every human on this planet. Jesus began to describe the host sending messengers to the streets and the neighborhoods to make sure everyone knew they were invited too. He opened the door wide so they could all come in: The poor, the crippled, the blind, and the lame became His welcomed guests. It was like Jesus was saying …
Sometimes it takes a party to remind us all that everyone is invited to the party.
That's what Jesus implied about the kingdom of God. It's a banquet that God is inviting everyone to be a part of. And everyone means everyone.
Everyone who is black.
Everyone who is white.
Everyone who is Asian.
Everyone who is Middle Eastern.
Everyone who is Hispanic.
Everyone who is young.
Everyone who is old.
Everyone who is a Dallas Cowboys fan.
Everyone who is a Patriots fan.
Everyone who drinks Coke.
Everyone who drinks Pepsi.
Everyone who uses an iPhone.
Everyone who uses Android.
Everyone who likes Garth Brooks.
Everyone who likes Justin Timberlake.
Everyone who likes Elvis Presley.
Everyone who likes Whitney Houston. Wait, who doesn't like Whitney Houston?
Even everyone who voted Democratic or Republican in this last election will be invited to this party.
This one idea—that God is throwing a party for everyone—could potentially change how we see the world around us.
So, don't miss this. There's a party happening. It's actually going to be one HEAVEN of a party because the invitation was extended from the Creator of the universe. And the good news is that everyone is invited.
Follow Us
Stay connected to us and be the first to know about exclusive deals and upcoming events.