A Ministry Investment Designed for Your Small Group Leaders
The year was 2013. The room was filled with 15 or so small group leaders and church leaders, the walls lined with creative boards filled with hundreds of cards—each one containing an idea about what it takes to be a great small group leader, or SGL. After many months, many meetings, and many, many words […]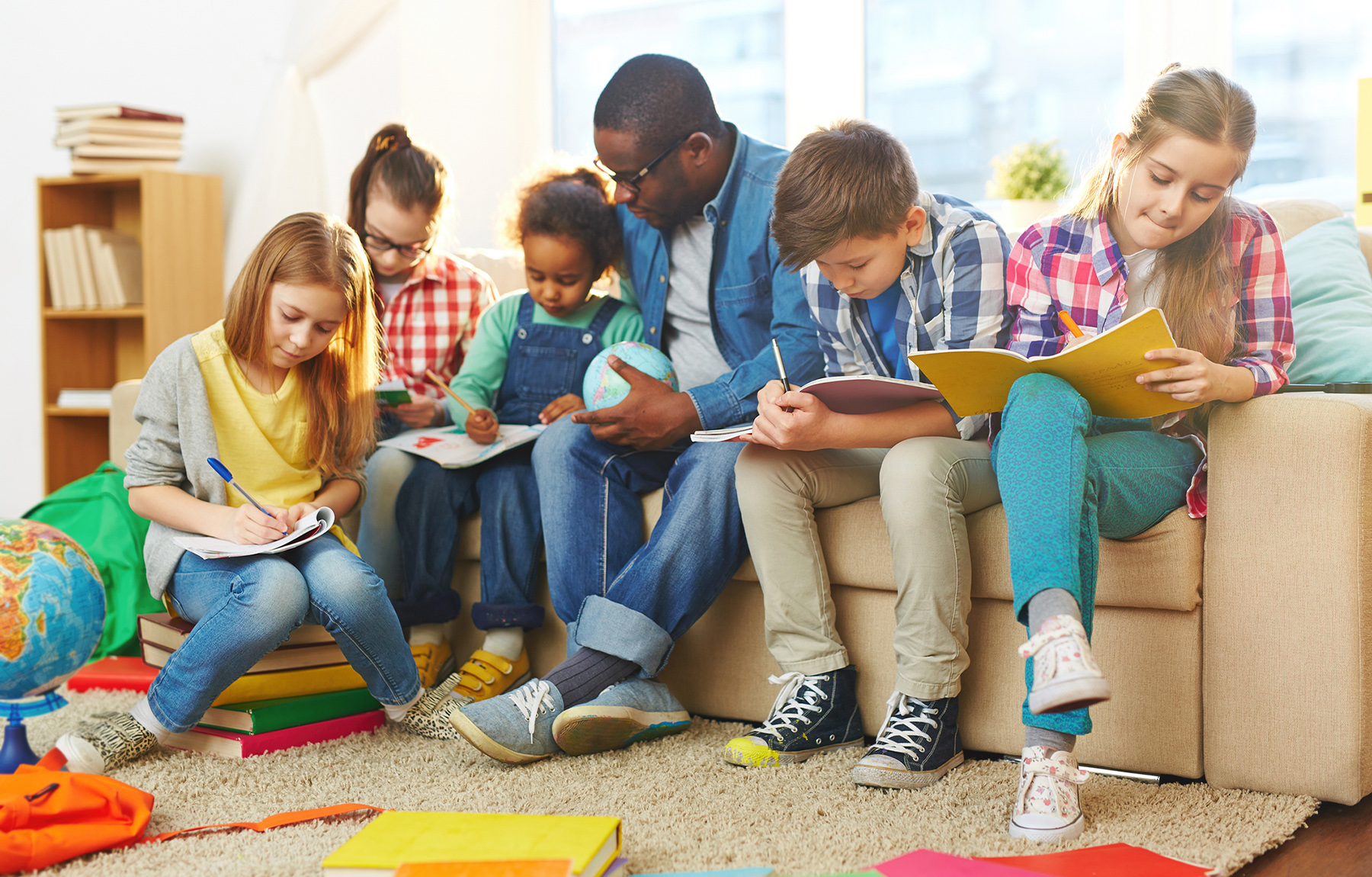 The year was 2013. The room was filled with 15 or so small group leaders and church leaders, the walls lined with creative boards filled with hundreds of cards—each one containing an idea about what it takes to be a great small group leader, or SGL.
After many months, many meetings, and many, many words emerged an idea called Lead Small.
The idea that, what you do for a few will have a greater impact than what you do for many.
Jesus did this, right? He invested—really invested—in 12 disciples.
It's just that those 12 didn't require diaper changes.
Or wipe their boogers on Him.
Or have to walk into a 6th grade lunch room.
Or get driver's licenses.
Or go to prom.
Leading a group of kids isn't always easy. It's definitely not like leading a group of adults.
So it's been our mission, on the Lead Small team, to create resources, plan events, and write lots of words, to help every SGL do small group better.
One of our very favorite ways to do this is with Lead Small Night—a training event for small group leaders.
Every f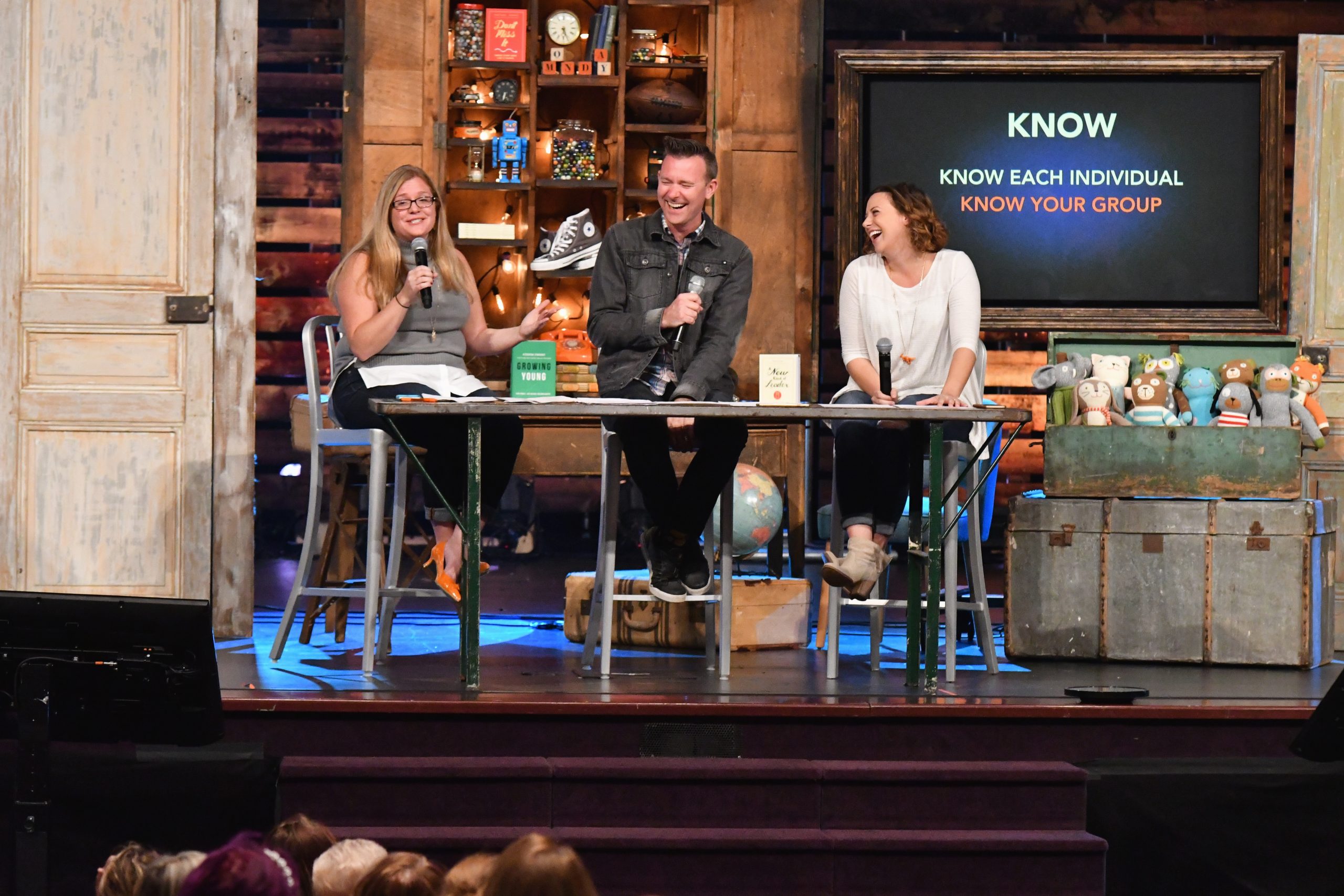 all, we go on a tour around the country with a mission:
to inspire,
encourage,
and train
every small group leader we meet.
We bring innovative leaders, engaging speakers, and veteran small group leaders, to bring you the newest developmental research, creative ideas, and best practices that will help each and every small group leader become better at what they do. Oh, and prizes, giveaways, and coffee.
Every year we focus on a specific piece of the small group leader job description. We've talked about the importance of creating a safe place where kids and teens can have honest faith conversations. Or how to partner with their parents so our few can learn what it means to have an everyday faith. And this year, we're excited to talk about the first principle of Lead Small . . .
Be Present.
Because as a small group leader, the first thing you have to do is show up—consistently, mentally, and randomly.
And this looks different at every phase of a kid's life.
A preschooler might not be able to receive an encouraging, emoji-filled text, but they would be excited to get a snail-mail postcard.
An elementary school kid might not be able to meet you at Starbucks for a heart-filled chat about faith, but they would love to see your face at their dance recital or baseball game.
A middle-schooler might never bring up dating in small group, but they'll blow up your phone with questions about "what to say to make a girl like you" the night before 8th grade formal.
A high-schooler might stop showing up to your church building for small group, but they'll swing by your house and sit in your living room all night.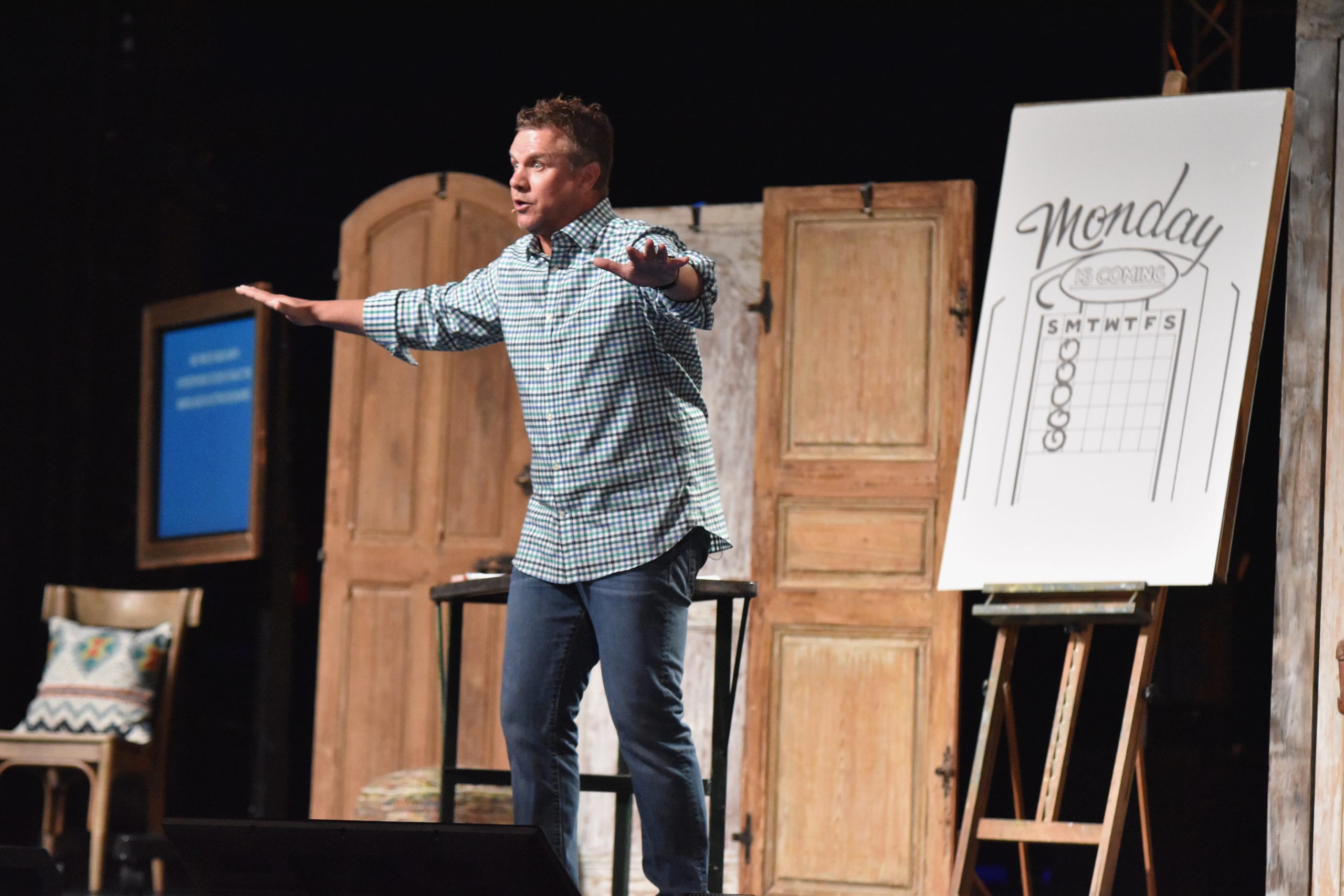 When your small group leaders know a little bit more about the phase of the kids or teenagers they are working with, they'll be able to show up and be present for their few in the ways they really need them to be.
We've created Lead Small Night for every small group leader, working with every phase of kids or teens, to help them…
Learn from each other.
Feel like they aren't in this alone.
Do small group better.
And with 20 cities on our tour this year, we're bound to show up at a city near you. Think of Lead Small Night as a done-for-you training event for every small group leader in your ministry. We'll bring the fun, the training, the inspiration, and the coffee. ALL the coffee. You bring as many small group leaders as you can.
---
Join us this fall in one of 20 cities across the US for Orange Tour. Lead Small training will take place the night before each Orange Tour stop, except Irvine, which will be a two-day event. Anyone with a tour ticket can attend the training for free. Those without a tour ticket may attend for $19. For complete event details, please visit www.OrangeTour.org.
Follow Us
Stay connected to us and be the first to know about exclusive deals and upcoming events.