Establishing a Milestone for Kids Moving Up to Middle School
Last year the Internet was nearly broken in half by Moms and Dads who, through gobs of tears, shared a certain lyric video by singer-songwriter, Nichole Nordeman. You know which one I'm talking about. This video beautifully displays the inevitable narrative of how families at key phases of life watch as their children quickly grow […]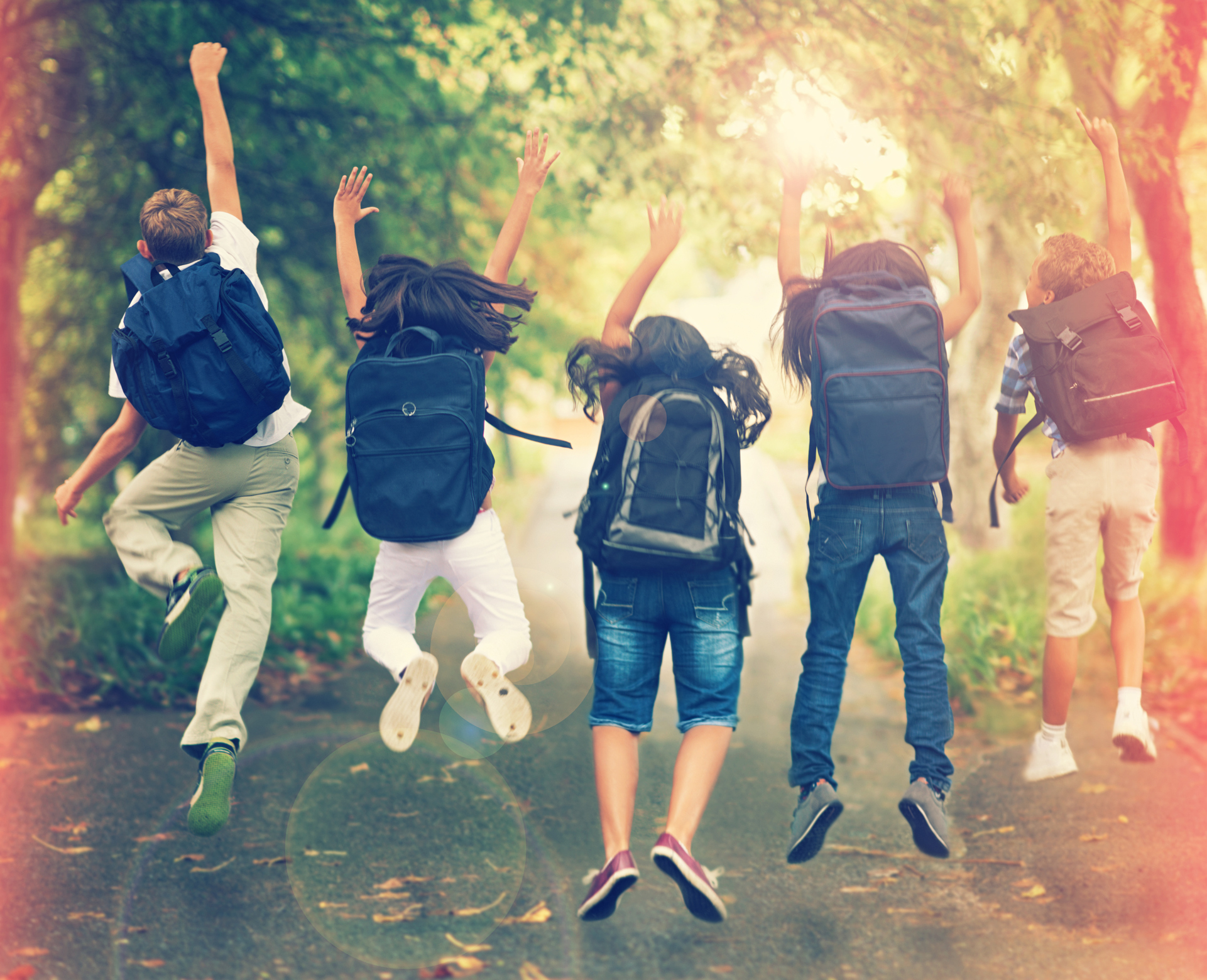 Last year the Internet was nearly broken in half by Moms and Dads who, through gobs of tears, shared a certain lyric video by singer-songwriter, Nichole Nordeman. You know which one I'm talking about.
This video beautifully displays the inevitable narrative of how families at key phases of life watch as their children quickly grow up before their eyes, all while Nordeman whimsically pleads for them to "slow down."
I'll spare you all the gut-wrenching details for fear of engaging my own tear ducts (I have a daughter headed into 3rd grade in the Fall . . . hold me, Jesus), but in a nutshell, the video received about 4.4 million views in 48 hours. Today, well over 25 million people have watched, sobbed and clicked "Share."
Shortly after the video went viral, the singer blogged about the public's reaction:
"To watch this video catch fire and resonate with so many people filled my heart beyond capacity. Parents and grandparents everywhere feeling the simultaneous tug of heartache and joy as we watch the little people in our lives grow at warp speed, helpless to do anything but stand by, teary-eyed, clutching old photos." – Nichole Nordeman
I think its wonderfully interesting that no matter how different our experiences might be as parents, different parenting styles, different faiths, even living in different countries…there's one thing that unites us all. Time.
It seems all parents share in this feeling that, no matter who or where they are, there is this grueling and constant fight against the clock. As if all parents are yelling a collective "slow down!" as they watch their babies awkwardly stumble from phase to phase.
I have this app on my phone called the Legacy Countdown. I've heard some parents call it the best and worst app in the world. Why? Well, today it tells me that Emmy, my near third grader, has 471 weeks left until her high school graduation.
This bit of information oftentimes sees parents either imprison themselves in a cell of fear and guilt or set free into a new reality that includes a written list of intentions and goals for the year. For me, I experienced both. While it's quite sobering to know the actual number of weeks parents have left before their child turns 18, here's another important truth:
When you see how much time you have left, you do more with the time you have now.
Each year, our Elementary Ministry hosts a special end-of-year celebration we like to call, "Get in the Middle of It!" It's an evening of laughter, encouragement, and eating a whole lot of sugar (preferably desserts that have a "middle"), as we celebrate the outgoing 5th graders at our church headed to middle school. I know. I know. Between actual 5th grade graduations at school, end-of-year banquets, 6th-grade orientations, piano recitals, and Mother's Day brunches, why on Earth would we add another thing to our parent's calendars?
One of my favorite Psalms is found in chapter 90, verse 12. It's a prayer from Moses. While Moses is one of the most influential characters in the Old Testament, interestingly enough there is only one Psalm attributed to him. Here he prays:
"Teach us to number our days, that we may gain a heart of wisdom."
So at the heart, at the climax of this psalm, we see Moses praying for wisdom. Not for more time. Not for more margin to get everything on the calendar in. He doesn't even pray for us to gain a heart of love for more people. Instead, he prays for a heart of wisdom.
We believe one of the greatest things we can do to partner with the parents in our ministries is to remind them over and over that they will need to seek wisdom during key transitions and milestones in their kids' lives. While the end of the Elementary phase triggers a blurry whirlwind of activity on their personal calendars, this passage helps elevate the fact that, without wisdom, parents may not be able to see through the transition to middle school as clearly as they can.
Knowing the limited amount of time they have left as parents to have positional influence over their kids, our Elementary ministry takes the opportunity to remind them of one thing:
They can't do this alone.
No other organization planning a child's milestone event can remind parents of this better than the Church. At least no one should be able to out-community the Church, right?
Parents need to know that they are about to enter a phase where there are never enough groceries, there are too many hormones, and their dramatic kid needs someone to prove, "who cares?" Even more, as their kids pull away, they may even feel the urge to do the same.
In the book, It's Just A Phase, Reggie Joiner and Kristen Ivey remind us, "the amount of time parents have to invest relationally with their kids reduces drastically with every passing phase." If this is true, then while they do need to lean into their kids now more than ever, parents also need to know they won't be the only ones necessary to prove to their kids that they care.
Yes, our church placed a ton of emphasis on getting their kids connected to a small group leader during their time in Elementary, and that's about to go up a notch. Their small groups still matter. It will be critically important for kids to have other adults in their lives who will speak truth over them the same way a parent would. So on this night, we will ask parents, "Who else do you know that can intentionally invest in your child's life?"
You know what else will go up a notch? Dependence on Jesus.
Because doors will slam. Drama will ensue. Hormones will soar. Friends (and boy bands) might break up, get back together, and abnormal will become the norm.
More than learning about the dangers of social media and plausible cures for math anxiety, parents need to be reminded that this is a phase where their kids will give them even more opportunities to depend on Jesus. Leaning into their Savior as their Helper, Mediator, and source of strength, will be what gets them through this stage of parenting and all of its emotional ups and downs.
During our 5th grade graduation, we interview 5th grade small group leaders and ask them to share some of their favorite memories from leading their kids. We listen as they choke back tears, describing the kind of impact these kids have had on them personally. Our staff also asks the leaders to share their greatest hope for these students as they enter middle school.
Finally, we have a time where our 5th graders cross from one side of the stage, high-fiving their elementary small group leaders as they make their way to meet the middle school ministry team on the other side, the sounds of cheer deafening.
The beauty of this transition happening before their eyes is one of the most precious gifts the Church can give to parents in this phase.
That as hard as it may have been or as hard as it will be, there is a community coming behind them and a community waiting for them on the other side to ensure their kids are known and given a place to belong.
That is the heart behind our 5th Grade Graduation.
For that, I would clear my calendar any day.
Follow Us
Stay connected to us and be the first to know about exclusive deals and upcoming events.